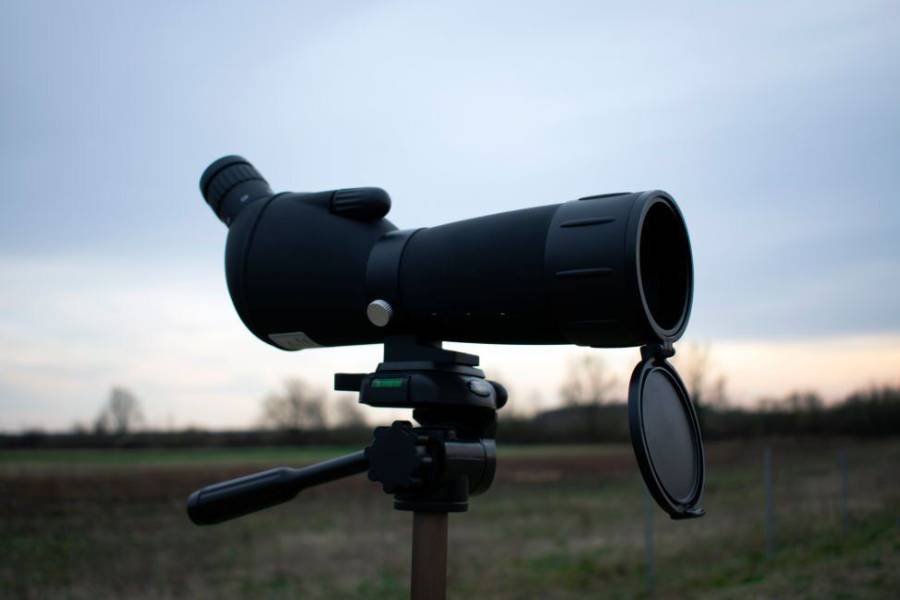 You've been birdwatching or spotting game for a while with your binoculars and you're thinking about shooting accurately beyond 1,000 yards. In this case, you require access to top-notch spotting scope capable of making something more than 1000 yards away.
Here are the evaluations of long range spotting scopes capable of processing images more than 1,000 yards away. You will notice that there is something for every budget.
In this guide, we will explore some of the best spotting scopes on the market that are capable of providing exceptional performance at distances of 1000 yards and beyond. Choosing the right spotting scope is not necessarily easy because it requires a little bit of talent. This is why, we also offer you a brief overview of the key elements to take into account when purchasing this instrument.
Best Spotting Scopes for 1000 Yards – At A Glance
Before jumping to in-depth reviews, take a look at our comparison table.
IMAGE
PRODUCT
DETAILS

Best Overall

Best Overall

Lens Diameter:

90 mm

Waterproof:

Yes

Weight:

3 lbs

Buy Now

Personal Preference

Personal Preference

Lens Diameter:

85 mm

Waterproof:

Yes

Weight:

70 oz

Buy Now

Good Value

Good Value

Lens Diameter:

85 mm

Waterproof:

Yes

Weight:

76.6 oz

Buy Now

Durable Construction

Durable Construction

Lens Diameter:

85 mm

Waterproof:

Yes

Weight:

4 lbs

Buy Now

Small & Compact

Small & Light

Lens Diameter:

100 mm

Waterproof:

Yes

Weight:

5 lbs

Buy Now

Versatile Usage

Versatile Design

Lens Diameter:

80 mm

Waterproof:

No

Weight:

1 lb

Buy Now

Premium Choice

Stable Support

Lens Diameter:

80 mm

Waterproof:

Yes

Weight:

68.7 oz

Buy Now

Bright & Sharp Views

Bright & Sharp Views

Lens Diameter:

90 mm

Waterproof:

No

Weight:

4.62 lbs

Buy Now
1. Barska 30-90×90 Colorado Spotting Scope with Tripod
If you're looking for something more powerful for long range, then Barska's Colorado 30-90×90 spotting scope is exactly what you need. It has an impressive magnification that can vary between 30x and 90x. It has a 90mm diameter lens, so you can use it in all kinds of situations regardless of the light.
This device has an edged sun shade, which is set back in the housing to cast a shadow and reduces glare for use in bright sunlight. It also has 2-way fluid head with quick release platform, which ensures easy to assemble and store. You can extend the legs and rubber feet from 26.6″ to 63.4″
However, we must mention a few disadvantages. First of all, Barska's Colorado model is not available in a straight version. Therefore, despite its flexible magnification and large lens, this unit might not be quite suitable for amateur hunters.
PROS
Good value for the money
Compact and portable
Functional and sturdy
Precise focusing
CONS
Straight version isn't available now
---
2. Athlon Optics Argos HD 20-60×85 Spotting Scope
If you're looking for a long range spotting scope for 1000 yards, but half the price of our top pick, take a look at Athlon Optics Argos. As well as having an 85 mm lens offers variable magnification. Depending on the use you want to make of it, this will not limit your long-range shooting.
This device builds with advanced Fully Multi-Coated lenses and Porro Prisms, which provide excellent level of light transmission to bring you optimum brightness. It is 100% waterproof to protect your device from the harshest environments.
As it weighs just over a kilo, its lightness makes the Athlon Optics Argos an excellent choice for hikers, hunters and bird watchers looking for an inexpensive spotting scope. This model is also available in an angled version. To ensure maximum durability, Athlon Optics offers a lifetime limited warranty. However, at higher zoom levels, it loses clarity and luminosity.
PROS
Very clear optics
Built for maximum comfort
Lifetime warranty
Extendable sunshade
Good value for the price
CONS
Does not come with a tripod
Large
---
3. Vortex Viper HD 20-60x85mm Spotting Scope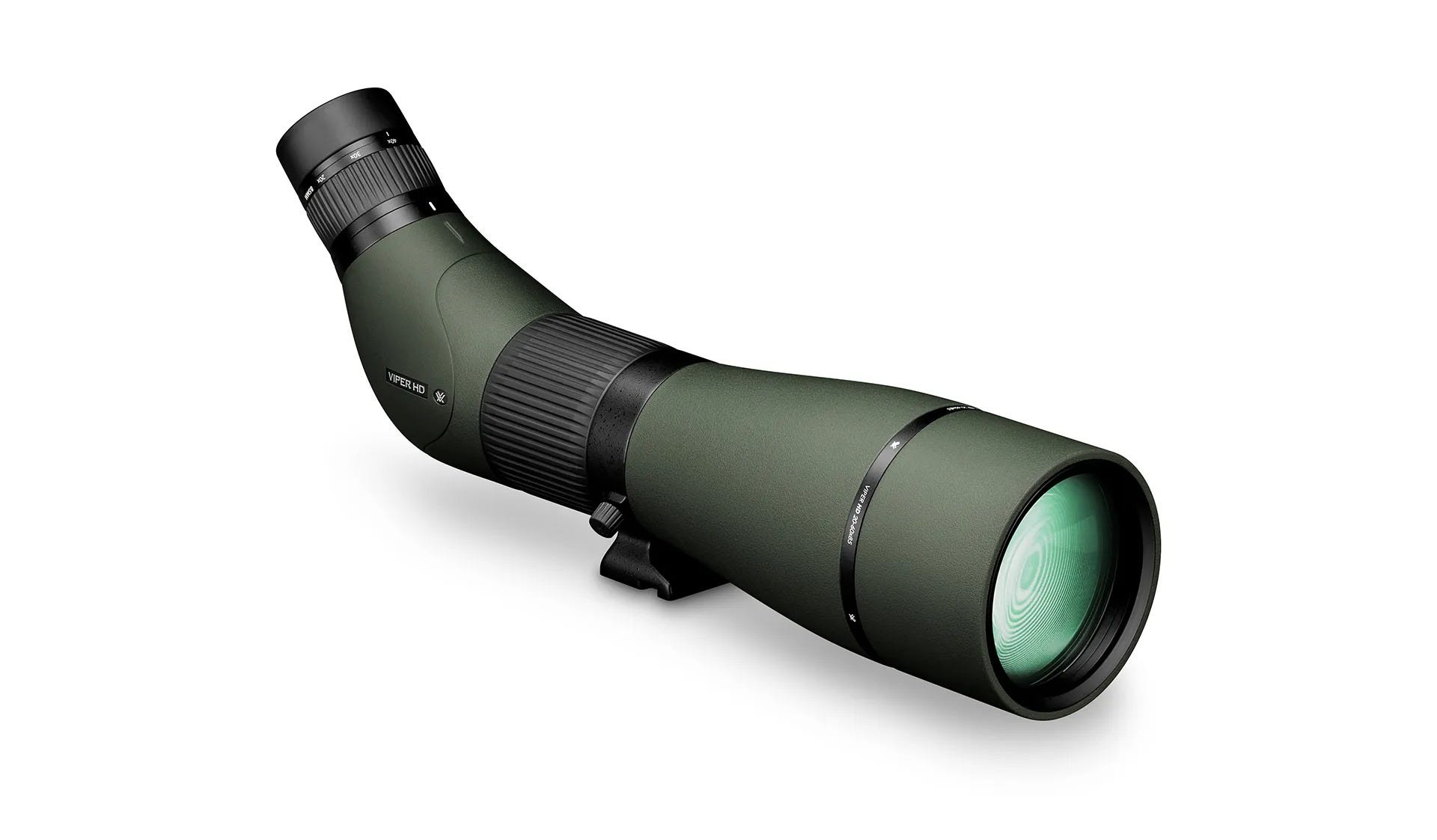 Vortex Viper ranks at the 3rd position on the list in many ways. First of all, it has an excellent magnification range, from 20x to 60x, allowing you to enjoy exceptional views of targets as close as they are far away. With a lens diameter of 85 mm, you can use your spotting scope even in low light.
It offers impressive optical performance that things far off in the distance can be seen with incredible color fidelity, resolution, and light transmission. This device is also waterproof and fogproof, and features ArmorTek coatings so that you can use it in the rain, snow, and rugged terrain.
Astronomers will certainly be delighted with the possible combinations of magnification and potentially useful objective diameter for observing large targets, such as the Moon and star clusters or larger star systems. Hikers, birdwatchers, and hunters, meanwhile, will appreciate its heft.
At 76.6 oz, this long range spotting scope is lighter than its counterparts, making it easy to take along. As a bonus, this model is available in straight or angled versions.
PROS
Waterproof and fogproof
Helical Focus
Flexible viewing angle
Unlimited Lifetime Warranty
---
4. Burris Signature (300102) HD Sand Spotting Scope
Signature is Burris's response to recent advances from competing brands. With its 85 mm diameter, it indeed surpasses all other glasses with the exception of the Barska Colorado in its ultimate configuration.
Signature is a premium long range spotting scope. However, it uses the same mount for its lenses is a sure sign. The existing eyepieces are therefore newly designed. Mounted on this new spotting scope, the zoom eyepiece becomes a 30-70 × (rather than a 25-60 ×). The gain is not negligible; this makes it possible to distinguish such minute details in the 95 mm version.
The innovations don't stop there. This eyepiece offers an extra wide field (39m at 1000m – no one does better for this magnification).
Furthermore, thanks to the addition of a field flattener, it produces a truly seamless image. Even if the field curves slightly as it approaches the edges, this curvature does not cause any noticeable distortion; with the result that the image appears perfectly sharp from edge to edge. This marks a new milestone.
PROS
Easy to use
Innovative design
Rugged and durable
Exceptional optical clarity
Very accurate
---
5. Celestron Regal M2 100ED OD Green Spotting Scope
Celestron Regal M2 100ED spotting scope is made of extra-low dispersion (ED) glass which surprisingly eliminates chromatic aberration or color fringing, so you'll enjoy razor-sharp images with outstanding color. To maximize light transmission through the optical path, all air-to-glass surfaces are multi-coated with Celestron's proprietary XLT coatings.
This spotting scope comes with 22-67x zoom eyepiece. If you have a rotating tripod mount, you can position the eyepiece at the most comfortable viewing angle. The weight is nice at about 4 lbs.
The only copy of this spotting scope that we had in our hands had a flaw that was irritating: the presence of a gap between the eyepiece and the case of the spotting scope. But whatever the case, the Celestron initially seemed able to put up a tough fight against the Vortex.
If the Vortex retained the advantage in terms of resolving power and brightness, the Celestron prevailed in terms of the width of the field of view and the sharpness of the edges of the image. The price gap between Vortex and Celestron has narrowed significantly.
PROS
Premium ED objective lens
Focus knobs are easy to turn
Perfect viewing angles
Smooth zoom
Good customer support
CONS
Not as clear as the top of the line scopes
---
6. Bushnell FORGE™ 20-60x80mm Spotting Scope
The FORGE™ achieved the feat of fulfilling almost all expectations: offering the same breathtaking optical quality as the previous model Burris Signature, but in a much more solid body and served by a better zoom eyepiece. Although it is now relegated to sixth position, it retains a major advantage: its price, which is much more reasonable than that of Burris and Vortex.
It has up to 60x magnification with a large 80mm objective lens, which allows you to glass faraway targets with high resolution and superb light transmission even in poor lighting condition. The newest and best protective lens coating prevents water, oil, dust, debris and prevents scratches.
Bushnell FORGE™ spotting scope also offers an extraordinarily wide field of views without equivalent, very flat, and with absolutely clear contours whatever the magnification. Because the zoom does not reside in the eyepiece, but in the spotting scope.
PROS
Superb light transmission
IPX7 Waterproof construction
Built with EXO Barrier Technology
Lifetime warranty
Versatile
---
7. Leupold SX-5 Santiam HD Spotting Scope
With an elegant and refined design, it looks like a top-of-the-range product. The ergonomics are to match, except for the focusing ring, which is insufficiently geared down. It has calcium-fluoride lenses, which ensure incredible clarity for long range at all magnification levels.
We grope when focusing (especially when the eyepiece is set to the highest magnification). The Leupold SX-5 Santiam spotting scope is equipped with a larger range eyepiece (27-60 ×) and in a wide field from long distance. You can see almost as wide with this Leupold as with the Vortex or the Bushnell.
The field with the Leupold SX-5 Santiam is however not so flat, so the image blurs a bit at the edges. This model also doesn't offer as good of a resolving power as the higher-end models. It corrects chromatic aberration a little less well is probably to blame.
Still in terms of faults, there is a color rendering marked by a dominant dew. This spotting scope is nonetheless a good mid-range product for those who looking for a premium long range product.
PROS
Superior low-light performance
Premium edge-to-edge clarity
100% weatherproof
Durable and lightweight
---
8. Celestron 52268 MAK 90mm Angled Spotting Scope
This model succeeds the venerable Fieldscope. Celestron renews the same format (90 mm) but in a revised and corrected version. The focus ring is close to perfection. With wide and clear observation, you can adjust this device quickly and precisely. And with a compact and lightweight design, the C90 model could be an ideal choice for bird watching, nature observation, target shooting, and digiscoping.
Celestron C90 offers a resolving power that is not far from equaling that of the best products on the market. We are indeed very close to the performances of the Kowa or those of the Vortex and Leupold glasses in 85 mm format. It's the optics as a whole that deserve the praise.
The uniformity of the field is not far from being at the top (the field equalizer here plays its role very well in reducing the curvature effect to a minimum). The level of contrast is excellent and the rendering of colors is both neutral and very vibrant.
The package comes with 32mm eyepiece, 45° erect image diagonal, 8×21 erect image finderscope, and nylon backpack for storage and ease of transport. The only criticism that we address is the eyepiece, which equips it by default.
PROS
Bright and sharp views
Compact and portable
Versatile mounting options
Super-telephoto Lens
Multiple accessories included
---
Buying Guide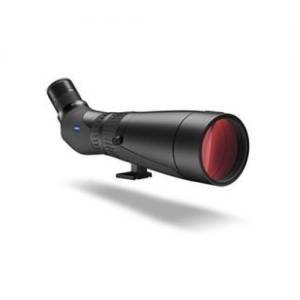 There are a number of factors you need to consider when buying a long range spotting scope for 1000 yards. We hope this guide will help you find the right device.
Objective Lens Diameters
Small diameter spotting scopes (50 to 65 mm) are space-saving, light and compact. They are easily transported in the field and provide sufficient light in the middle of the day.
Large diameter spotting scopes (66 to 100 mm) are very bright and ideal for observations in conditions where light is scarce. On the other hand, they are bulkier and heavier, and require a more stable tripod.
A lens made out of extra-low-dispersion glass helps manage the different times that different color parts of the visible light spectrum are processed. When looking at spotting scopes for ranges beyond 1,000 yards, make sure to choose a large lens, which permits the greatest amount of light to enter the scope. This also is helpful in low-light environments such as dusk or cloudy, overcast days.
Eyepieces Or Magnifications

The most used magnifications are between 20 x and 60 x for long-range spotting scope: they retain good optical quality; beyond that, the image becomes darker and less precise. Not to mention that an approximation of 50 x allows you to observe an object located at 1000 m as being at … 20 meters (1000 m / 50 x =)!
When interchangeable, the eyepieces offer the possibility of varying the magnification. There are even zoom eyepieces that allow you to vary the closeness without changing the eyepiece, very practical. On the other hand, they offer a little less field of view than a fixed focal length eyepiece.
20-60x is the standard for a full-size spotting scope for long-range shooting. However, magnification range of 15-45x with improving glass quality can provide better long ranging performance than a poorly made 20-60x spotter.
Brightness Or the Diameter of the Exit Pupil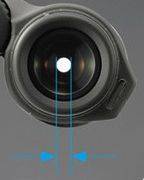 It is the round luminous point that we observe by looking at the spotting scope from a few tens of centimeters. Technically, it is the diameter (expressed in millimeters) of the objective image given by the eyepiece.
The larger the exit pupil, the greater the brightness. The diameter of the exit pupil is calculated by dividing the diameter of the objective by the magnification. Example: 40 x 60 telescope, exit pupil: 60 / 40 = 1.5 mm, just enough for daylight observation.
Special ED, HD Or APO Lenses
During backlight observations with a standard instrument, one can observe a fringe of blue and red color, around a dark silhouette on a light background: this is chromatic aberration.
To correct this defect, manufacturers use special glass (APO, ED, LO, HD, etc.). The difference between a standard lens and a high definition lens is barely visible at low magnifications (15 – 30 x).
On the other hand, the contrast becomes clearly more evident with high magnifications (40 x, ​​50 x or 60 x). These high definition spotting scopes are useful in difficult weather conditions, for color recognition (birding) and photography.
Optical Quality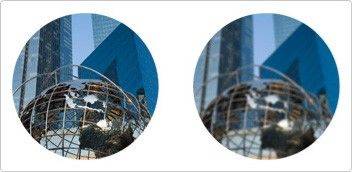 For shooting beyond 1,000 yards, you really need to place a premium on how sharply it can recreate the image. To determine the optical quality of the spotting scope, it is necessary to judge the distortion of the image, the sharpness in the edges of the field, the rendering of the colors, and the sharpness of the image.
There are different grades of prism construction, and among them, the BAK-4 is the best. BK7 prism is more affordable but less fine.
Optical Treatment
Almost all spotting scope optics are coated with an anti-reflective coating that improves their transparency. But there are different qualities of anti-reflective treatments.
Lens treatment:
The Field of Vision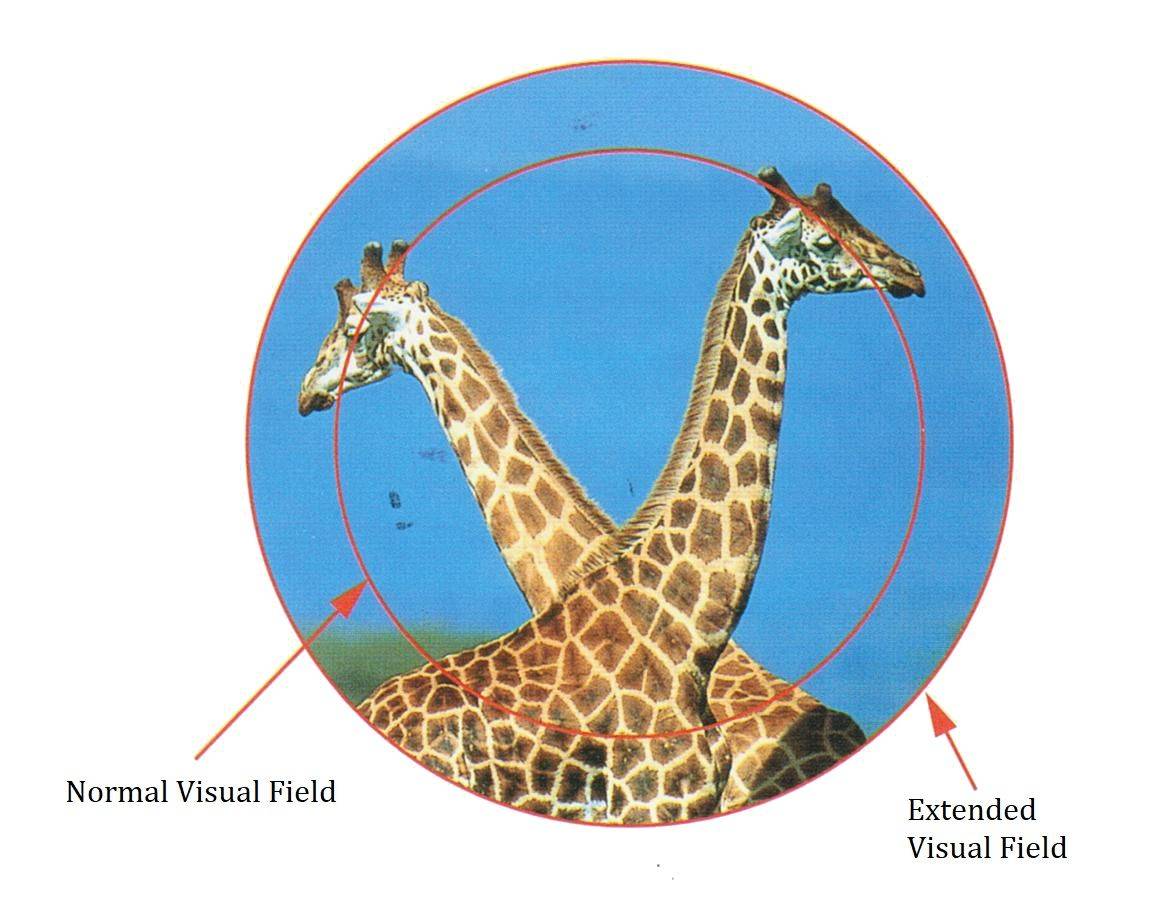 It is the width of the landscape observed through a spyglass, measured at 1000 meters from the observer. The larger it is, the more comfortable the observation. It is expressed in meters (m) or degrees (°).
The Weight
This is an important element to consider for hikes.
Compact spotting scopes have a normal volume, neither too small nor too large. Their diameter measures 60 to 65 mm, which allows this type of device to reach magnifications ranging from 30 to 40 times. The compact spotting scope can therefore maintain a suitable luminosity. A tripod made of carbon material is more than enough to support the weight of this type of spotting scope.
Therefore, your choice should be a "compact" type if you are looking for an excellent compromise between transportability and brightness.
The Tripod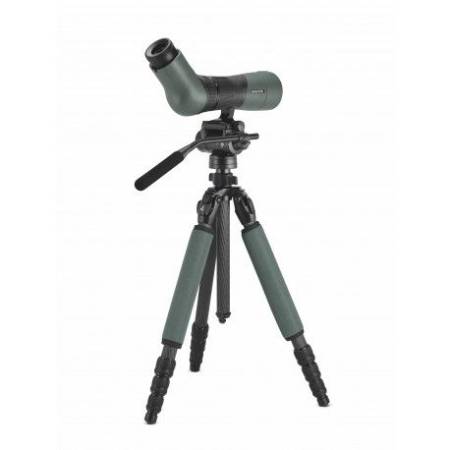 All spotting scopes need a mount for minimizing the vibration. Depending on the use you want to make, you can take a tripod that is more or less light, stable, high, etc. This is a point not to be overlooked.
Warranty
A defect on an instrument such as a spotting scope, covered by the guarantee, is apparent on first use. A guarantee for a very long time means nothing. Shocks and wear cannot be covered by the warranty.
FAQs
What is the recommended magnification range for spotting scopes used at 1000+ yards?
For long-range shooting and spotting, a spotting scope with a magnification range of around 20x to 60x is ideal. This range strikes a balance between providing enough zoom to spot distant targets effectively and maintaining a stable image without excessive distortion.
What objective lens size should I look for in a spotting scope for 1000+ yards?
A larger objective lens size is advantageous for long-range spotting as it allows more light to enter the scope. This helps to provide brighter images with improved clarity and color rendition. For 1000+ yards, an objective lens size of 80mm or larger is recommended.
Is a straight or angled spotting scope better for long-range shooting?
Straight scopes are more intuitive for spotting targets in a straight line, whereas angled scopes offer greater flexibility, particularly when multiple observers of varying heights are using the scope. Both can be used effectively for long-range shooting.
How much should I expect to invest in a high-quality spotting scope for 1000+ yards?
High-quality spotting scopes with the necessary features for 1000+ yards can range from $500 to $2000 or more. The price will vary based on factors such as brand reputation, optical quality, magnification range, and additional features like image stabilization.
Conclusion
High-quality glasses are devices that will serve you faithfully for many years, probably decades. So it's worth the investment! We would like to thank the famous brands, for allowing us to test most of the glasses presented here. We hope that our buyer's guide gave you enough insights to help choose the right long range spotting scopes for more than 1000 yards and shape your thinking.
Do not hesitate to take a look, they sometimes have good value for the money…