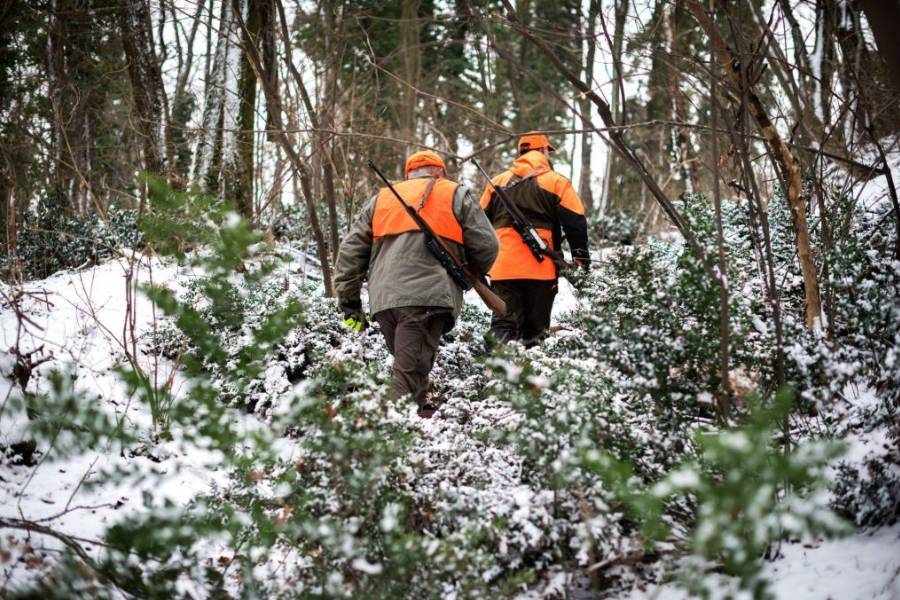 Do you want to know how to stay warm while hunting? Well, the United States should continue to experience a cold spell this winter during the months of January and February.
When on Saturday morning you are about to return to your post in the forest and it is barely 0 degrees, it is important not to forget some precious clothes at home.
Here are a few tips:
The best weapon against the cold is insulation. Do not hesitate to combine different textiles that have complementary properties in order to create good thermal insulation. The 3-layer system is the best known and is very effective.
But we must not forget the extremities of the body, namely the feet, hands and head. In this guide, we're going to learn how to stay warm while hunting, especially in winter.
The Effect of Cold on the Body
Some people react better to the effect of cold than others. But humans are warm-blooded mammals. Our optimum body temperature is around 37°C.
In a cold environment, if we don't wear the right pieces of clothing, our body will naturally try to prevent the body temperature from dropping. Higher blood circulation in the vital organs at the expense of the limbs and other extremities of the body. The appearance of spasms, tremors, and other mechanisms allows a little heat to be generated.
Prolonged exposure to cold and a drop in body temperature can thus have various consequences: chills, atony, fatigue, loss of lucidity, slowing of the heart rate… This can even lead to loss of consciousness, damage to the skin, muscles or bones, or even cardiac arrest.
On the one hand, winter hunting is mainly aimed at people in good physical condition. And on the other hand, even for a healthy person, it is necessary to be well-equipped to stay warm.
Cold Can be Unfavorable During Winter Hunting
Hunting is an activity that requires various qualities. Among these is patience. Indeed, if some hunters practice the beat, others will move towards discretion and remain on the lookout. Staying motionless for a long time in the cold is very complicated.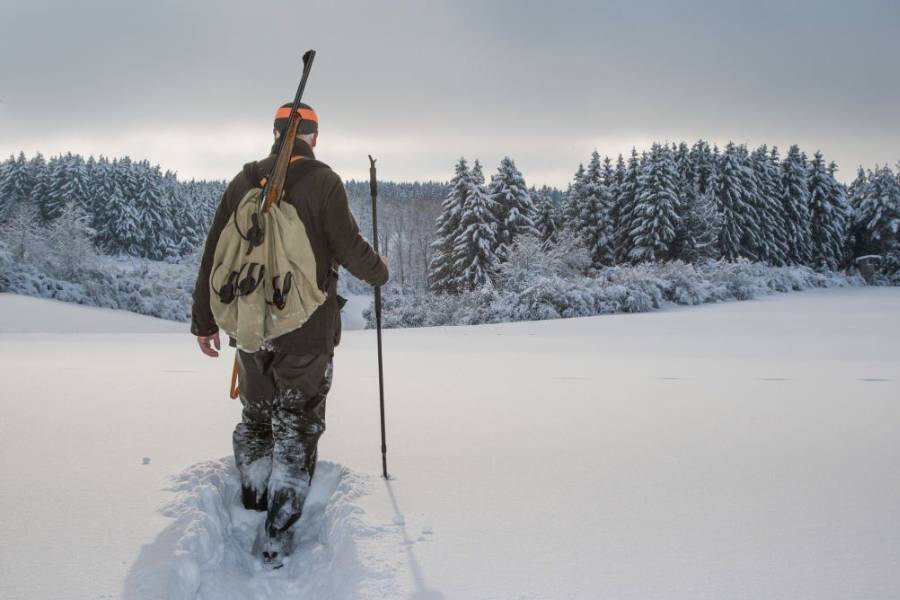 Indeed, this low temperature does not work in favor of the hunter. Lack of lucidity, fatigue, and muscular rigidity can alter the precision of those who pursue or who are on the lookout for their game. Added to this, there are the effects of the cold on equipment such as firearms. Hunting accidents can then quickly occur.
To maintain his full capacity, remain efficient, and be able to manage the different situations, you will have to deal with in your activity. Thunter must not neglect warm and/or heated clothing.
How to Stay Warm While Hunting – 3-Layer System
How to dress for the winter hunt? How to combine comfort and practicality?
This is what we will see in this part.
The First Layer Has the Role of Evacuating Perspiration
Evacuating perspiration is essential in managing the cold. In case of effort, this allows you to stay dry and therefore warm. If you think you don't have much effort to make during your hunt, you can make do with warm underwear, with a brushed component or fleece.
In case of perspiration, merino is an ideal component: made of fine wool that does not itch, it provides warmth but its fibers are hydrophilic and therefore retain moisture without releasing it.
There is no feeling of freshness or humidity thanks to the breathability. A long-sleeved garment can be completely adapted to your practice if you do not wish to wear wool.
The Second Layer Will Bring the Heat
First of all, you have to think about the weather conditions and the level of effort you plan to make during your hunt. In case of unstable weather or if you do not know the exact walking pace, consider taking spares in your bag.
Sweaters, fleece, and down jackets are the most suitable clothes for this second layer. Don't forget to think about the ventilation and breathability of the clothes.
If you sweat, you risk feeling a permanent cold. Vents such as the zippers in the neck provide good ventilation during exercise. A down jacket or sleeveless quilted cardigan is also a good compromise between warmth and comfort in movement.
Attention: the wind is to be taken into account when talking about thermal insulation. A windbreaker can be very handy during the hours you're on shift, especially if you're in an exposed hallway. It will be complementary with your third layer.
The Third Layer and the One That Will Protect You From the Outside Elements
Rain, wind, aggressive vegetation, snow… it must technically correspond to your practice: need for visibility with PPE, camouflage or resistance. 3-in-1 jackets can perform the function of the second and third layers and can allow you to adapt easily to the effort or the weather conditions.
Protection of the Extremities: Head, Hands & Feet
Do not forget to equip them warmly. Also remember to move your fingers and toes regularly to circulate the blood and not make them numb. To protect your feet well from the cold, don't hesitate to put on thick socks, sometimes several pairs. Use heated socks or tights, or opt for lined shoes or boots.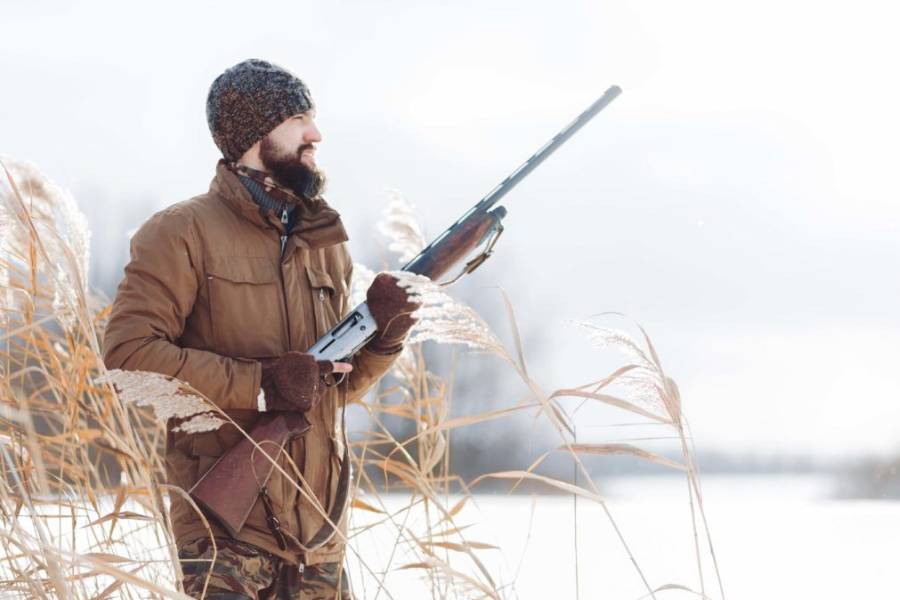 Other tips: you can put essential oils on your feet, put polystyrene in your shoes, or put your feet in cardboard. Even further in technology this time, the "warm series" connected heated insoles are very effective.
These are thermal insoles, rechargeable, and directly connected to a mobile application. Using this tool, you can adjust the heating temperature of your soles from 20 to 45°C and have access to the details of your route via your GPS data. In addition, they are light, thin and comfortable soles.
For the head, beanies are more effective than caps because they are warmer and cover the ears. Also cover your neck and face with a balaclava or a neck warmer for even more warmth.
Conclusion
During winter hunting, the conditions are a bit special. If you are not used to it, well equipped and well prepared, hunting games in a low-temperature environment can be complicated. We tend to think that thicker garments are better. And yet it must be emphasized that a hunter must have a certain agility and great freedom of movement, whether to move around or to handle his various equipment.
Winter hunting outfits have thus been designed in such a way as to offer the hunter a certain freedom of movement while keeping him perfectly warm. You will also find that experienced hunter prefers heated clothing to avoid piling up the layers and to feel comfortable.
To be able to hunt in good conditions, nothing beats sourcing from the best brands dedicated to making hunting outfits. Their heated clothes are very functional, comfortable, resistant, and equipped with an ultra-efficient body heat preservation system.
See Also…