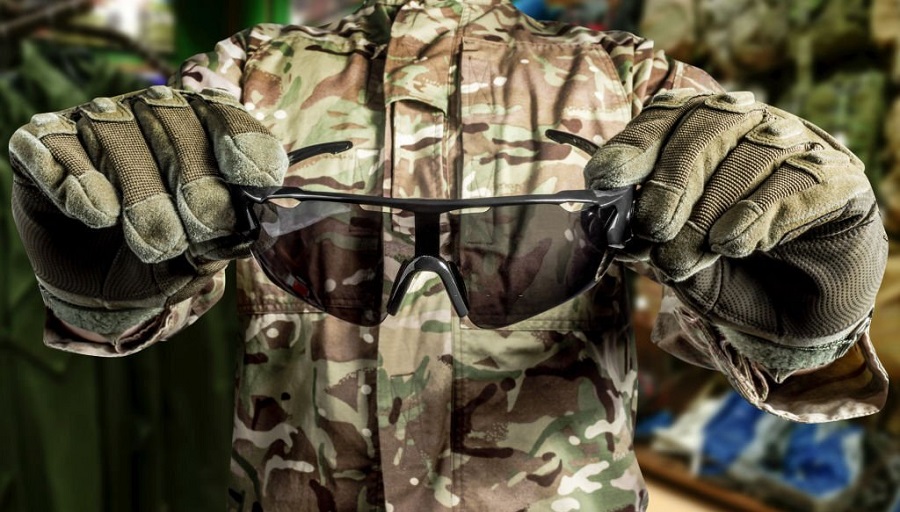 One of the best strategies any hunter has is to rely on good vision to hit the target. Therefore, he must protect his eyes from dust, wind, or even from any material that can enter the eyeball unexpectedly. Hunting glasses, also known as shooting glasses, are specially crafted to meet the unique demands of hunters and shooters. They have a rigid structure to protect the eyes without reducing the visual field.
In this article, we will explore the best hunting glasses available in 2023, designed to enhance your visual acuity, protect your eyes, and elevate your hunting experience to new heights. These glasses not only shield your eyes from potential hazards like debris, branches, and stray pellets but also provide optical clarity to help you spot targets with precision.
So, if you're ready to elevate your hunting game and ensure your eyes are optimally protected while on the hunt, let's dive into the world of the best hunting glasses for 2023!
Best Hunting Glasses – At A Glance
The best hunting glasses currently available on the market are BERTONI hunting glasses. If you prefer to see other options, I encourage you to take a look at the comparison Table.
IMAGE
PRODUCT
DETAILS

Best Overall

Best Overall

Specialty:

UV Protection

Lens Coating:

Anti-Fog

Item Weight:

160 Grams

Check On Amazon

Editor's Preference

Editor's Preference

Specialty:

UV Protection

Lens Coating:

Anti-Fog

Item Weight:

56 Grams

Check On Amazon

Best Value

Best Value

Specialty:

Wind & UV Protection

Lens Coating:

Anti-Fog

Item Weight:

19 Grams

Check On Amazon

Ultralight

Ultralight

Specialty:

UVA & UV Protection

Lens Coating:

Anti-Fog

Item Weight:

70 Grams

Check On Amazon

Versatile Design

Versatile Design

Specialty:

Windproof

Lens Coating:

Polarized

Item Weight:

200 Grams

Check On Amazon
1. Bertoni AF869 Ballistic Safety Shooting Glasses
We start the comparison with these hunting glasses from the Bertoni brand, which have a strong structure made of polycarbonate. And if you are looking for comfortable and resistant hunting glasses at a good price, this model may interest you.
They are tactical glasses, so they are reliable and stay strong during the activities you do. They also provide great shock resistance and prevent optical distortion. You'll see everything so much clearer and brighter especially in lower light conditions.
It includes detachable violet, brown, gray and yellow crystals, which are very easy to clean. Likewise, they have anti-fog, anti-scratch treatment and have a perfect fit to the contour of the face, so you can use these hunting glasses even if you have wide features.
PROS
Very good anti-fog system
Adjustable lens angle
Extremely comfortable
Durable and flexible
Sweat guard
CONS
A cover was provided but no cloth
---
2. CamoOutdoor Army Tactical Commando Air Pro Goggles
CamoOutdoor hunting glasses are made of high-strength plastic and are available at a very affordable price. They fog up very easily. The adjustment is generous so they would fit anyone.
These are hunting glasses that integrate a practical ventilation system into their structure for your greatest comfort. It is a very light item since it only weighs about 56 grams. This is perfect for not pressing on the face or causing tension when you wear them.
The elastic part is good. Its casing is scratch resistant and the lenses are coated with an anti-fog coating to prevent them from fogging up in the cold or wet. They also come in several different patterns.
PROS
Scratch-resistant
UV 400 protection
Adjustable elastic band
Microfiber bag included
Ultralight
---
3. Bertoni Tactical Shooting Glasses with 4 Antifog Lenses
This is a really convenient model of hunting glasses because it includes different lenses that adjust to various weather conditions. The frame has a wraparound shape to protect the eyes from wind and rain. This model is adjustable in 3 sizes of arm length for a customizable fit.
It is made of polycarbonate and its structure is modern in glossy black. This model includes 4 pairs of interchangeable lenses, a transport bag, and a microfiber cloth for cleaning.
Bertoni tactical hunting glasses also come with a clip for prescription frames, which is ideal for visually impaired hunters. These glasses are EN166 certified for their excellent level of quality. However, the lenses are a bit difficult to change. But once they are in, they are not moving anymore.
PROS
Anticrash shatterproof
Adjustable arms in 3 sizes
Wraparound design
Good resistance
Lightweight
CONS
The lenses are very difficult to change
Not very practical for other uses
---
4. Beretta OCA10002 Plastic Frame Shooting Shields
This is a pair of hunting glasses that have a solid structure and protect eyesight very efficiently. This model is suitable for both men and women. It is made with polycarbonate materials that provide maximum protection and durability.
The Beretta brand presents these hunting glasses that are enveloping and very resistant. It integrates yellow lenses that polarize the lighting very well to avoid visual distortion.
There is no frame across the top of the lenses, which makes shooting much more comfortable. You can use them at any time of the day and they have an anti-fog coating. In addition, it is a product with a very modern design that adapts to all styles. However, you can't change the lenses.
PROS
UVA and UV protection
Ergonomic construction
Anti-slip and light frame
Comfortable shields
Cheap price
CONS
Poor anti-fog coating
The frame could and should be smaller
---
5. EnzoDate Ballistic X800 Army Safety Goggles
If you are looking for hunting glasses with UVA and UVB protection, we know that this product will attract your attention. These Army Safety Goggles are marketed as a versatile eyewear solution designed for military personnel, hunters and shooters. This pair is made of hard plastic but is very comfortable to wear.
These glasses have an adjustable strap so that the frame always stays in place. They have an anti-glare effect to prevent visual fatigue. These are highly impact resistant.
Its design is modern and they are special glasses for ballistics or for any type of outdoor activity. The lenses of the EnzoDate Ballistic X800 hunting glasses are ideal for all weather conditions.
PROS
Very transparent
High safety design
Ballistic Protection
Wide application
Easy to carry
CONS
The material could be more durable
---
6. Bertoni Shooting Glasses with 4 AntiFog Lenses
Bertoni SH890 hunting glasses are the most popular of the shooting glasses options on our list. It is also the most versatile choice if you're a fan of multiple adventures.
This model comes with 4 interchangeable lenses of different colors. These polarized glasses have the ability to protect. This makes them a great choice for any type of activity, especially when it comes to hunting.
The pack includes 4 colored lenses: purple, yellow, red, and brown so that we can choose the one that best suits the type of lighting condition that we find in the field. Besides this, it has a clip for prescription lenses. Undoubtedly, it is one of the most complete options at a reasonable price.
PROS
Functional and solid
Lightweight rimless frame
Easy to change lenses
Slip-resistant soft rubber
2 additional military camo arms
CONS
The case is poorly designed
Complex instruction
---
7. Walker's Sport Glasses with Interchangeable Lens
If you are looking for a simple, resistant and effective model, these hunting glasses are a great option for your needs. The Walker's Sports Safety hunting glasses are made of high quality materials. These are NOT heavy duty but very comfortable to wear.
The resistance certificate of this model complies with the STANAG military grade, with protection against impacts > 200 m/s. Their lenses are anti-fog and scratch resistant, which makes them very resistant and durable glasses.
Walker's Sports glasses are available in several colors and have the highest possible UV protection. The improved design keeps your eyes protected and adapts to a broad range of facial sizes. The package comes with a soft carrying pouch for ease of travel and storage convenience.
PROS
High resistance
The design allows air to flow freely
99% UVA/UVB protection
3 other color lenses
Good value for the money
CONS
The cloth case is too tight
Size a bit large
---
8. Smith & Wesson Corporal Half Frame Shooting Glasses
For the fan of the legendary Smith & Wesson brand, these Corporal model hunting glasses are a great option. These glasses are available in black, orange and yellow colors. This product is also covered by a Limited Lifetime Warranty, so don't have to worry about the quality or service life.
With high resistance, light and a spectacular design, these hunting glasses are perfect for hunting days. The Smith & Wesson brand is synonymous with quality, and in this case, they prove it. It comes with a hard zippered storage case with a microfiber cloth.
One of the characteristics that we like the most about this model is that the quality of vision and visibility they provide is excellent. No frame is in the way thanks to its design, so the vision is always very clean. These aren't polarized glasses. However, the glasses are fogging, which is pretty much annoying.
PROS
Peripheral eye coverage
Durable and convenient
Versatile design
Limited lifetime warranty
CONS
Basic design because of price
---
9. Ducks Unlimited Shooting Eyewear Kit with 5 Lenses
Ducks Unlimited hunting and shooting glasses have almost indestructible polycarbonate material, anti-fog lens, and ultraviolet protection of up to 99%. There are slots for each lens. You can change once you do it the first time.
These are very comfortable even with ear protection on. They are an affordable option for someone looking for a durable and adjustable pair of protective eyewear. These take advantage of the benefits of leg height adjustment while providing users with outstanding optical clarity and color correction.
Ducks Unlimited hunting goggles shield your eyes from sunlight and help reduce glare, allowing you to see deep snow or brush. Due to their characteristics and value for money, they are one of the best hunting sunglasses available today.
PROS
8-base wraparound lens
Premium storage case
Scratch resistant
Comfortable
CONS
The dark lenses do not have UV protection
Not breathable
---
10. Mil-Tec Commando Goggles Air Pro Smoke Lens Olive Frame
With a full strap so that the eyes are completely covered, Mil-Tec Commando shooting glasses have a different design than what we are used to. It has a strong plastic material with a ventilated system that allows the greatest comfort combined with 100% protection.
They are anti-shock and prevent scratches from ruining the aesthetics of the lenses. Mil-Tec Commando hunting glasses have an exterior treatment that helps with fogging and a high caliber UV400 ultraviolet ray protection. The adjustable elastic band covers the entire area of ​​the head, providing comfort and greater protection.
Despite having a robust aesthetic, this product only weighs 56 grams and includes an adjustable elastic bag and a microfiber cloth for maintenance.
However, If you sweat and it's not that warm outside, the glasses fog up very quickly.
PROS
Beautiful design
Widely usable
Anti-fog and resistant
Very light
---
Features of the Best Hunting Glasses to Consider
The main features to look for in hunting and shooting glasses are comfort, durability, price, and technical features. The way you wear the glasses will also contribute to how well they work and the benefits you can get from them.
Comparisons of all the features listed here will give you a better idea of ​​what type of glasses will suit your needs.
Comfort
The comfort of hunting glasses is determined by their design. Are they light to carry? How easily do they break after being used extensively in hunting conditions? The design of a good pair of hunting glasses will determine how you will react to them during long hours of use.
Eye protection
Eye protection is important when hunting and the quality of the lens and eye shield will determine how much protection you need.
Ultraviolet blocking is present in most hunting glasses. This type of protection is designed to block harmful rays and prevent UVA from damaging the eyes and improve night vision by reducing glare.
Lenses Color
The color of hunting glasses has a lot to do with your ability to see in dim or dark light conditions. Most hunters prefer the more orange, reddish, or yellowish colors for better target recognition.
Bright hunting glasses absorb very little light. The best lenses in any category are red, orange, and green. Although black and yellow light will reduce target recognition somewhat.
Adjustment
The ability to track moving games and the distance to the aiming eye is also important when hunting. High-quality hunting glasses will have adjustable lenses that can be locked or unlocked to maintain even focus. The locking mechanism will ensure that the lenses do not fall out during shooting.
If you need to quickly adjust your sights, consider a set of locking cartridges so you always have an unlocked eye without having to stop and restart.
Lens type
Lenses must combine high optical clarity with the ability to reduce glare. Hunting glasses that completely eliminate glare will significantly improve target recognition. The best lenses have an anti-glare tint to improve contrast in different ranges of light.
Size
Lenses that are too large can be uncomfortable while wearing, making them difficult to use while hunting. Also, many times the bigger the glasses, the more expensive they are.
However, if comfort and visual acuity are high on the list of requirements, an oversized frame is definitely the best option. Most hunters have a preferred size in mind.
Shooting glasses come in a variety of shapes and sizes to meet the needs of every hunter. Hunters who are serious about their sport spend a lot of time improving their gear.
Durability
The best hunting glasses are those that take into account all possible factors, such as abrasion resistance, water resistance, scratch resistance, etc… For this reason, only lenses that are capable of withstanding harsher conditions.
The cheapest hunting glasses
The price is very important when it comes to telling you about one product or another. That is why we have made a selection of the cheapest but quality models so that you do not waste time filtering by price.
FAQs
How much do shooting glasses protect?
They should not be considered an optional element. These hunting or shooting glasses are essential to avoid accidents against cartridge breakage, gusts of wind, insects, and other hostile factors that may affect the hunter's vision.
Is UV protection important?
A protection system of this style is of great help for eye health. UV rays can mistreat and cause serious damage to the retina that must be controlled or eliminated through these special glasses.
What are the differences in lens color?
Many people tend to believe that the color of the lenses is focused on an aesthetic issue. The truth is, each hunting situation and environment needs a specific color that fulfills a special function.
Transparent: In environments where lighting is quite low, the use of transparent glasses is recommended. This helps to better capture the different colors of the area.
Yellow: Focused on increasing the brightness of natural colors. These glasses are the ideal tool for use on rainy days or cloudy aspects.
Orange: For days with strong sunlight, the orange color in the glasses considerably reduces reflections from the sun.
Brown: For days where the presence of sunlight is greater, the brown color regulates the type of light that the eye perceives.
Bronze: If you go hunting in areas with reduced vegetation, the use of a bronze color in the glasses will allow you to have a greater contrast in color.
Red and violet: In environments with more vegetation and flora such as forests and jungles, these colors tend to attenuate the greens of the area.
Gray: For better vision protection, the use of gray is recommended to block UV rays and increase contrast and sharpness of the environment.
Are hunting glasses with polarized lenses recommended?
Polarized lenses are ideal for increasing visibility in special conditions. For example, they are used to seeing through other crystals and are even good for observing underwater. In addition, its polarized effect is ideal for use as night vision goggles and for driving at night because it reduces the reflection of light.
What is the importance of ballistic protection in hunting glasses?
Ballistic protection ensures that the lenses can withstand impact from projectiles, flying debris, or potential accidents during hunting or shooting activities. This feature is crucial for maintaining eye safety in unpredictable outdoor environments.
Do my hunting glasses protect me from ultraviolet rays?
The best hunting glasses are designed to reduce visual fatigue and eye strain caused by the sun's rays. Therefore, they have protection treatment against UV radiation. In this way, you will be able to enjoy your outings in the open air and only worry about hitting the target at the time of the hunt.
Final Thoughts
Having good hunting glasses is a necessity for anyone who likes hunting activities. Due to the wide variety of models that exist, acquiring the right hunting glasses becomes somewhat complicated. Therefore, we showed you the best models at the best prices available on the market.
They stand out in that they have a resistant and light frame. Also, they provide good eye protection and do not bother the face at all. They are also the products that have the most positive reviews, so do not worry!
See Also…