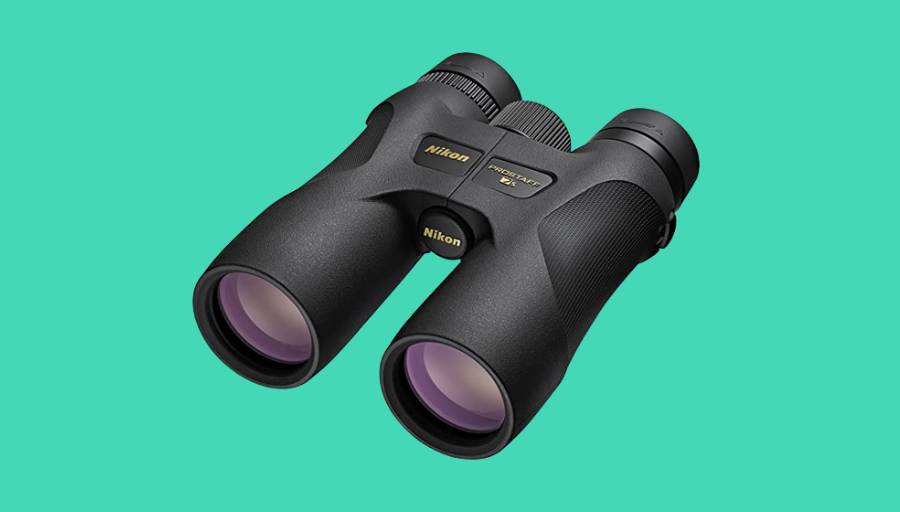 The Nikon Prostaff 7s 8×42 binoculars are part of one of the best-known series in the observation world. This is due to Nikon's worldwide reputation for the reliability of its products.
But…
Are these binoculars suitable for your use?
Are they worth the cost?
Should you choose this model or rather go for another one?
It is not easy to find answers to these questions whether on the Internet or in stores. That's why we complete a test based on our experience and opinion. With this test, you will know perfectly if this model corresponds not to your expectations.
After all, you deserve to get a great deal!
Nikon Prostaff 7s 8×42 Binoculars Review
Tech Specs:
Prism type: Triangular
Magnification: 8x
Lens diameter: 4.2 cm
Exit pupil: 5.3mm
Eye Relief: 1.95cm
Waterproof: Yes
Field of view (at 1000 m): 119 m
Minimum focus distance: 4m
Humidity: waterproof up to 1 m
Suitable for spectacle wearers: Yes
Protective lens: Multi-layer coating (FMC)
Adjustable interpupillary distance: Yes
Interpupillary distance (min/max): 5.6 cm / 7.2 cm
Whether you are passionate about hunting, hiking or ornithology, Nikon Prostaff 7s 8×42 binoculars will meet your expectations. They have been completely reinvented by Nikon to combine performance, functionality and lightness.
Their grip is excellent which allows you to use them in any weather conditions. For example, they are waterproof and anti-fog which allows you to be operational even in the event of rain.
It doesn't spoil your image quality since you benefit from an all-new optical system. This allows you to have beautiful sharp and bright images. There is also a small focus ring to facilitate your use.
Strengths:
Ecological glasses
Multi-coated lenses and prisms for superior image quality
Comfortable to hold
Ergonomic, rubber-armored body
Fully waterproof
Good value for the money
Weaknesses:
Not fully suited for stargazing
Won't mount on a tripod
Magnification levels
The 8x magnification is ideal for outdoor use. This allows you to combine detail and a wide field of vision.
This is very handy for spotting what you want to observe and then tracking the target's movements. It also facilitates the stability of the image which is not the case with a very powerful zoom.
Performance and views
Here you have the Nikon brand! For example, the glasses used are ecological and therefore free of arsenic and lead. Then, the prisms benefit from a multi-layer treatment in order to obtain brighter images.
It also allows you to have more natural colors which make the image look more realistic.
Weight & Resistance
The weight is relatively low because the diameter of the lens is only 42mm. This makes it easier for you to carry your binoculars without feeling cluttered.
Despite everything, they are very resistant. You'll be benefited from a waterproof and anti-fog model.
Price (Value for money)
This is very clearly excellent value for money considering the performance of these binoculars. It's hard to find better on the market. And if you are looking for a versatile and high-performance model, you can go there.
Conclusion
The Nikon Prostaff 7s 8×42 is a high-end and versatile pair of binoculars that will meet your expectations. Whether for hunting, hiking or bird watching, you will necessarily be delighted by its performance. And whether through the quality of its optics, its durability, or the constant search for maximum comfort, you have the ideal companion for your next outdoor outings.
If you are more interested in Nikon Binoculars, read our Nikon Sportstar EX 10×25 and Nikon Aculon A211 binoculars review now.