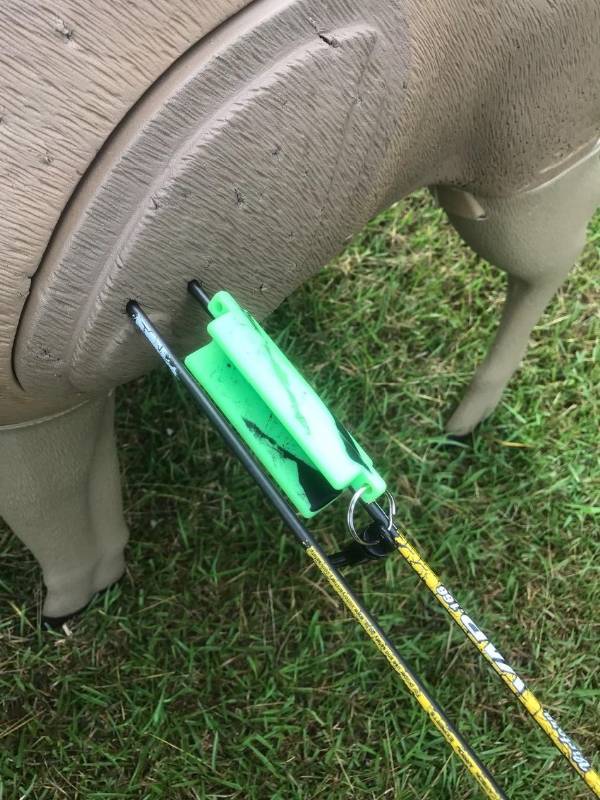 Welcome to the ultimate guide for bowhunters looking for the best arrow puller! As seasoned bowhunters with years of hands-on experience in the field, we understand the critical importance of a reliable arrow puller in your gear arsenal. We carefully tested and utilized various arrow pullers, putting them through real-world scenarios to bring you the most comprehensive and trustworthy reviews.
Whether you're a seasoned pro or a novice archer, rest assured that our insights are born from the crucible of actual bowhunting adventures. These recommendations aren't just a collection of numbers and features; they embody the lessons learned from actual bowhunting experiences in the field.
Ranking of the Best Arrow Pullers of 2024
Let's explore our ranking of the best archery arrow pullers for this year:
1. K'Netix Molded Rubber Arrow Puller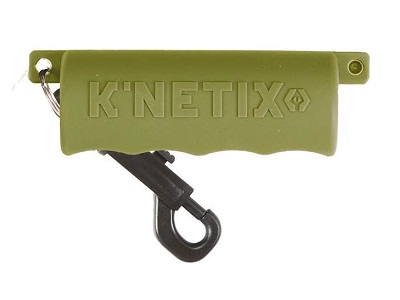 If precision and comfort are first priority for you, the K'Netix Rubber Arrow Puller by Allen is a top-tier choice for you. This arrow puller has demonstrated its exceptional performance, securing the top spot as the best overall arrow puller of 2024.
It is able to eliminate blisters and make the process of pulling arrows out of targets simple. Its soft rubber grip and molded handle ensure a comfortable experience even during extended sessions at the range. The ergonomic design reduces hand fatigue and allows you to maintain a range of motion and harness maximum energy potential.
The versatility shines through as it effectively grips any diameter shaft. The convenience factor is further enhanced with the inclusion of a snap clip that attaches easily to your belt, quiver, or any D-ring. This thoughtful addition ensures that the puller is always within reach when needed.
However, the K'Netix puller can face challenges with deeply buried arrows. In higher-end bows or crossbows, it remains a dependable choice for a wide range of archery applications. It could be a good companion for archery enthusiasts looking for the best-in-class arrow puller.
PROS
Dual functionality for arrows and crossbow bolts
Convenient snap clip
Soft and molded handle
Grips any diameter shaft
CONS
Limited grip effectiveness with deeply buried arrows
---
2. Excalibur T-Handle Crossbow Arrow Puller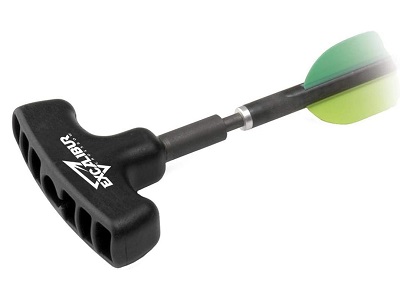 In the world of crossbow accessories, the Excalibur T-Handle Arrow Puller attracts attention as the best choice, gaining the prestigious runner-up position in our ranking. This arrow puller is an excellent choice for Excalibur crossbow users, ensuring a more longstanding use of arrows.
You should know that Excalibur is renowned for producing high-quality crossbow products and the T-Handle 1986 arrow puller is an example of their commitment to excellence. This accessory ensures a long-lasting lifespan, making it a reliable investment for crossbow enthusiasts.
Its T-handle design provides the extra help needed to remove arrows from targets effectively. This is especially crucial for Excalibur crossbows that generate tremendous speeds and energy during use.
Ease of use is another highlight of this product. Simply screw it into the back of any Excalibur Crossbow arrow and experience a more convenient arrow-pulling process with a secure grip. The comfortable polymer T-handle is specifically designed to ensure a secure and comfortable grip while preventing damage to arrows and fletching during the removal process.
PROS
Durable and versatile
T-handle design for extra help in arrow removal
Easy and comfortable to use with a secure grip
Prevents damage to arrows and fletching
Designed for Excalibur Crossbow arrows
CONS
No significant drawbacks reported except its price
---
3. TRUGLO Solid Rubber Bow Arrow Puller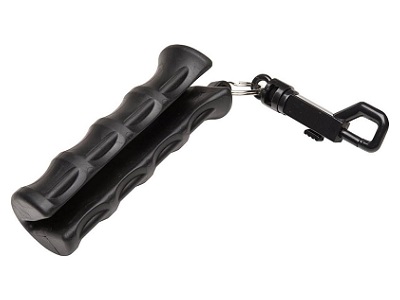 I recently had the opportunity to test and use the TRUGLO Arrow Puller on our hunting expedition. This compact arrow remover has proven to be an indispensable tool. Let me explain why:
The TRUGLO puller has an easy-on arrow opening, which ensures a hassle-free experience when extracting arrows lodged deep in targets. The compact contoured design provides maximum pulling power. The ergonomic shape also allows for simple one-hand operation, which adds to its user-friendly design.
The reinforced hinge and solid rubber construction enhance durability and ensure long-lasting use even in demanding hunting conditions, making it a reliable accessory for frequent use on hunting trips. The rubber-coated handle ensures a comfortable and secure grip.
The inclusion of a quick-release hanger clip is a thoughtful addition, making it convenient to attach the puller to your gear. This will increase overall accessibility and ease of use. This arrow remover lives up to expectations to be compatible with all arrow types.
Its compact size makes it a portable accessory that's easy to store in your hunting backpack. It doesn't take up much space but makes a significant difference when you urgently need to retrieve an arrow from your target.
PROS
Easy-on arrow opening
Compact contoured design
Solid rubber puller construction
Simple one-hand operation;
Quick-release hanger clip included
---
4. Easton Wedge Arrow Puller for Crossbow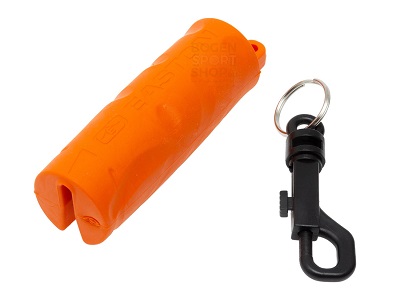 I decided to invest in the Easton Wedge Arrow Puller, and it has proven to be a game-changer. One of the outstanding features of this arrow puller is its high-grip compound, designed to provide maximum arrow grip. This aspect became particularly significant if your crossbow tended to bury arrows deep into the target.
The internal molded sides of the puller further enhance its performance, especially in wet weather conditions. I've experienced first-hand how smoothly it works, even when the weather is less than favorable. This is a significant advantage for those who enjoy archery in various weather conditions.
The ergonomic wedge shape ensures a comfortable fit in hand, making the arrow extraction process less taxing. I also found a handy trick to enhance efficiency when dealing with deeply embedded arrows. By aligning one of the fletches with the channel, you can extract the arrow without causing damage to the remaining fletching. It's a thoughtful design that adds to the practicality of the Easton Wedge Arrow Puller.
I've also paired this arrow puller with scorpion venom on the field tip, further streamlining the arrow retrieval process. However, avoid getting any scorpion venom on the puller, as it can make the surface slippery and hinder your progress. Although the real color differs from the picture, with a more vibrant orange tone, the durability and effectiveness of the Easton Wedge Arrow Puller remain undisputed.
PROS
High-grip compound for maximum arrow grip
Internal molded sides for improved wet-weather pulling
Ergonomic wedge shape
Effective for extracting deeply embedded arrows
Durable and high-quality construction
CONS
Color may differ from the one shown in the picture
---
5. Pine Ridge Archery Big Gripper Arrow Puller
Pine Ridge Archery Arrow Puller is made from a durable tacky material. The Big Gripper provides a secure grip that ensures you can effortlessly pull arrows and crossbow bolts. This arrow puller is compatible with all arrow types, including carbon, aluminum, and wood.
The Big Gripper's design is well-thought-out, with a consideration for convenience. The included carabiner allows you to easily attach it to your belt or quiver. It is able to extinguish lighted nocks and tighten three different sizes of field points. This multi-functional aspect adds value to an already essential tool.
The product is specifically designed for archers with medium to big hands, ensuring a comfortable grip that doesn't compromise control. The durable material doesn't harden or become slick over time. This is an important factor for archers who engage in intensive daily practice, shooting 75+ arrows a day.
I bought this puller 3 years ago and after occasional use, it still performs flawlessly. So if you're a seasoned archer or just starting, the Pine Ridge Archery Big Gripper Arrow Puller could be a good choice for you.
PROS
Very secure grip
Works with all arrow types
Includes a carabiner for convenient carrying
Multi-functional and long-lasting
Suitable for archers with medium to big hands
CONS
Not ideal for archers with smaller hands
No details on color options
---
6. Double D's Magnum Grip Arrow Puller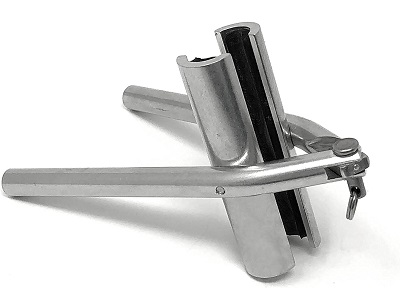 The Double D's Magnum Grip Arrow Puller has revolutionized the archery experience by providing a premium solution to the enduring challenge of extracting arrows from targets. Although it comes with a higher price tag, the investment proves worthwhile for those looking for a reliable solution.
The Magnum Grip Arrow Puller lives up to its name by effortlessly pulling arrows of all sizes from any manufactured target. Whether shot from a compound bow or crossbow, this tool ensures a smooth and efficient arrow retrieval process.
It features an ergonomic grip for hands of all sizes and ages – male, female, young, or old. This thoughtful design enhances comfort and minimizes shoulder fatigue. It is made from high-quality aluminum and stainless steel. Its robust build ensures longevity and resilience, even under intense usage and diverse weather conditions.
It is made in America. Compared to traditional arrow pullers, the Magnum Grip has a compact and effective design. Its size allows it to fit seamlessly into an arrow quiver or pocket. We have tested it in all weather conditions and this puller has demonstrated its ability to withstand the test of time.
PROS
Premium construction
Effortlessly pulls
Versatile grip and ergonomic design
Compact and portable
Proven effectiveness in diverse weather conditions
CONS
Higher price
No warranty
Performance varies based on strength grip preferences
---
7. M.SJUMPPER ARCHERY Grippy Arrow Puller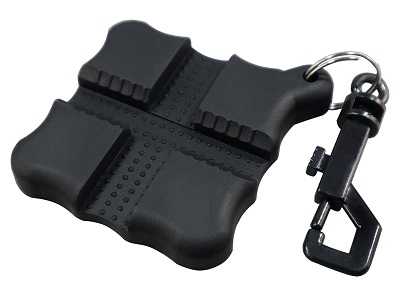 M.SJUMPPER ARCHERY Arrow Pullers have quickly can be your go-to choice for arrow extraction, thanks to their ingenious design and user-friendly features. This is an affordable solution to the common challenges of arrow removal.
The pullers are made from a durable yet lightweight rubber material, ensuring longevity without adding unnecessary weight to your archery gear. This feature is beneficial for those who prefer a lighter and more portable option. The soft rubber ensures a comfortable grip while effectively preventing slippage.
The pullers come in multiple colors which offer a personalized touch to your archery equipment. Their small size makes them suitable for any arrow quiver or pocket. They also provide better protection for your hands and minimize the risk of injury when removing arrows or bolts from targets.
The grooves accommodate various arrow shaft sizes, from smaller carbons to larger aluminum and wood shafts. The raised nubs inside the arrow groove further enhance grip. With an equipped keychain, these pullers are easy to attach to your belt or quiver using a snap clip.
PROS
Durable and soft rubber material
Enhanced hand protection for injury prevention
Compact design with vibrant color options
Convenient belt clip
Versatile grooves
CONS
Some may not prefer the belt clip attachment
Limited insight into long-term durability
---
8. SAS Silicon Arrow Puller with Keychain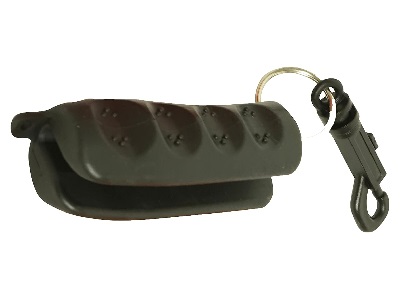 The SAS Silicon Arrow Puller with Keychain is our last pick of the top arrow pullers for 2024. It has an improved material that provides archers with a better grip on arrows. The molded finger groove adds an extra layer of convenience, allowing for easy removal of stubborn arrows.
It is made from high-quality silicon which makes it non-slip and wear-resistant. The material's quality contributes to its effectiveness in handling arrows of different diameters. However, there is a mild concern about its long-term durability, but at a budget-friendly price of $6, it is deemed worth the investment.
With a length of 3 1/2 inches, this puller is compact and lightweight. The sleek design ensures ease of use during target practice or competitions. The inclusion of a keychain adds a level of convenience. You can attach it to your belt or quiver easily. This feature ensures that the puller is always within reach when needed.
Newcomers to archery find this arrow puller easy to use and effective, especially for hard-to-pull arrows. Its extra grip capability also proves valuable. However, some users note that the keychain device can be a bit bulky. But it can be removed based on personal preference.
PROS
Improved material for superior arrow grip
High-quality, wear-resistant silicon construction
Lightweight and compact design
Versatile across different arrow diameters
Convenient keychain attachment
CONS
Keychain may be inconvenient for some
Initial slipperiness that wears off
---
Best Arrow Pullers Buying Guide
When looking for the best arrow puller, there are several factors to consider to ensure that you choose the right one for your needs. Here we cover important aspects to help you make an informed decision:
Material and Durability: Look for arrow pullers made from durable materials such as rubber or a combination of rubber and polymer. This ensures longevity and resilience to repeated use.
Design and Grip: Consider the design of the arrow puller and its grip. A good arrow puller should have a comfortable and ergonomic design that allows for a secure grip. This is important for easy and effective arrow extraction.
Compatibility: Check the compatibility of the puller with different arrow shaft materials and sizes. Some pullers work better with certain types of arrows. So it's important to choose one that suits your specific arrows.
Ease of Use: Choose an arrow puller that is easy to use. Look for features such as a simple one-handed operation, as this can be convenient in various shooting scenarios.
Noise Level: Some pullers are designed to minimize noise during arrow removal, which can be significant when hunting or in situations where stealth is crucial.
Portability: If you plan to carry your arrow puller with you during hunting or archery trips, consider its portability. Look for compact and lightweight options that are easy to pack and won't add much weight to your gear.
Versatility: Some arrow pullers are designed for specific types of arrows or situations. Choose a versatile puller that can handle various arrow types and shooting conditions.
Budget: Set your budget for an arrow puller. While it's important to invest in a high-quality product, there are options available at different price points. Consider your needs and find a balance between quality and affordability.
Frequently Asked Questions
We've distilled the knowledge from our extensive testing and bowhunting experience into these answers, aiming to demystify the nuances of these essential tools.
Can arrow pullers be used in different weather conditions?
Yes, arrow pullers can generally be used in different weather conditions, but their effectiveness may vary. In cold weather, some materials become rigid and affect performance. In wet conditions, moisture or rain impacts the grip. So make sure to choose an arrow puller with weather-resistant materials and follow proper care and maintenance, such as drying it thoroughly after exposure to moisture, which can help ensure consistent performance across various weather conditions.
Are arrow pullers only for professional archers, or can beginners benefit from them as well?
Arrow pullers are valuable tools for archers of all skill levels. For beginners, arrow pullers can enhance the learning experience by reducing the physical effort required to retrieve arrows. They also promote good habits, as beginners won't need to use excessive force that could lead to accidents or damage equipment. While seasoned archers will recognize the importance of a reliable puller in challenging situations.
Are arrow pullers only for stubborn arrows, or do they serve other purposes?
Although arrow pullers are designed for retrieving stubborn arrows, their utility goes beyond just that. They can also be handy for adjusting or removing arrow components like nocks and inserts.
Are arrow pullers suitable for all arrow types?
Arrow pullers are designed to be versatile and are generally suitable for various arrow types. They work well with arrows used in target archery, whether they have field points or broadheads. However, it's essential to check the specific design and features of the arrow puller to ensure compatibility with the arrows you use. Some arrow pullers have limitations regarding certain arrow materials or broadhead types.
Can arrow pullers be used with broadheads?
Many arrow pullers are designed to work effectively with broadheads. These pullers often feature a grippy surface and a design that accommodates the shape of broadheads, allowing archers to remove arrows from targets without damaging the arrow or injuring themselves. However, some arrow pullers have limitations, so it's always best to verify that the puller is suitable for the type of arrows, including broadheads, that you use in your archery setup.
Conclusion
In the pursuit of the perfect shot, the significance of a reliable arrow puller cannot be overstated. As we conclude our exploration of the best arrow pullers in 2024, if you're still feeling uncertain about which model to choose, we strongly recommend going with our top pick without any hesitation.
Thanks for reading!
See you soon…