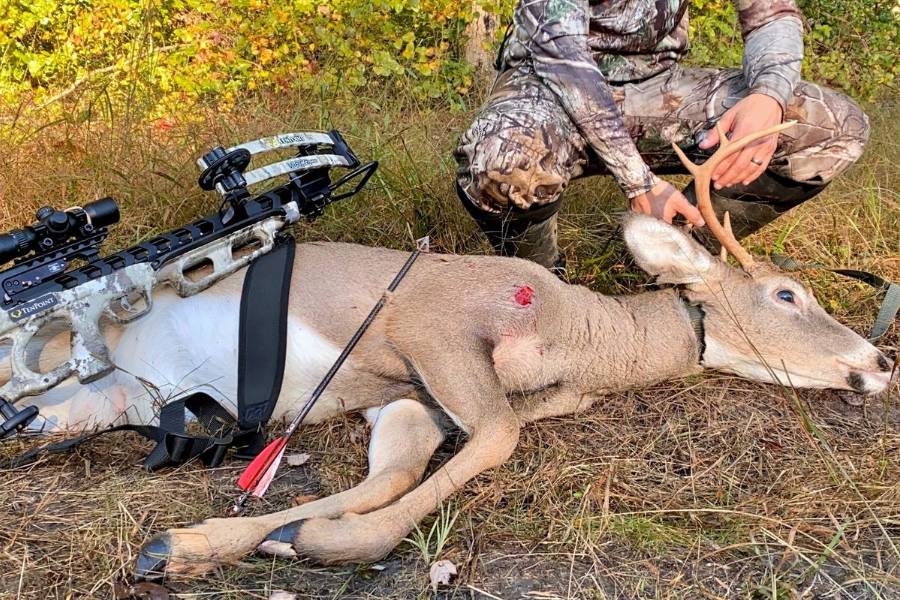 As dedicated hunters ourselves, we understand the importance of a reliable and efficient crossbow in the field. That's why, for this guide, we went the extra mile to personally test each of the ten crossbows listed, ensuring visitors receive nothing but the most unbiased and authentic reviews.
Our testing process involved a comprehensive assessment of various factors, such as accuracy, speed, noise levels, comfort, and overall performance. We employed ourselves in real-world hunting scenarios, evaluating how each crossbow fared in different environments and for diverse user profiles.
This guide is not just about the showcase of the fastest crossbows on the market; it's a selection designed for a wide range of specific hunting needs. We've categorized our top picks to serve a variety of preferences, including the best options for deer hunting, crossbows designed for women, those offering exceptional value for money, and models ideal for beginners to start their hunting journey.
Understanding Crossbow Types
Various types of crossbows are available for different hunting preferences and needs. Let's explore the main categories to assist you in making an informed decision:
Recurve Crossbows: Recurve crossbows have limbs that curve away from the shooter. They are known for their simplicity and reliability. They're lightweight and have fewer moving parts, which can make them more durable and easier to maintain. However, they can be larger and bulkier compared to compound crossbows, which can make them less maneuverable in tight spaces.
Compound Crossbows: Compound crossbows use a system of pulleys and cables to generate more power. They have a more intricate design compared to recurve crossbows. They are known for their power and speed, often generating higher arrow velocities. They're more compact, making them easier to carry in the field. However, they can be more complex and may require more maintenance.
Reverse Draw Crossbows: Reverse draw crossbows have the limbs facing forward, which helps to increase power and accuracy. They often have a longer power stroke, which can result in higher arrow speeds. They also tend to be more balanced and easier to handle. Keep in mind, they can be more expensive than other types of crossbows.
Pistol Crossbows: These crossbows are excellent for short-range shooting and target practice with compact and resembling firearms. They are lightweight and easy to handle, making them a popular choice for beginners.
Best Hunting Crossbows for 2024
Let's take a look at our comparison table of the top 10 hunting crossbows in 2024:
IMAGE
PRODUCT
DETAILS

Best Overall

Best Overall

Velocity:

500 FPS

Length:

32-inch

Weight:

9.9 lbs

Check Price

Runner-up

Runner-up

Velocity:

335 FPS

Length:

30.25-inch

Weight:

6.9 lbs

Check Price

Best Fastest Crossbow

Best Fastest Crossbow

Velocity:

470 FPS

Length:

31-inch

Weight:

8 lbs

Check Price

Best Crossbow for Deer Hunting

Best Crossbow for Deer Hunting

Velocity:

450 FPS

Length:

29-inch

Weight:

6.5 lbs

Check Price

Best Silent Crossbow

Best Silent Crossbow

Velocity:

400 FPS

Length:

32-inch

Weight:

5.9 lbs

Check Price

Best Cheapest Crossbow

Best Cheapest Crossbow

Velocity:

260 FPS

Length:

35.5-inch

Weight:

4.8 lbs

Check Price

Best Crossbow for Women

Best Crossbow for Women

Velocity:

380 FPS

Length:

34.25-inch

Weight:

7.5 lbs

Check Price

Best crossbow Under 500

Best crossbow Under 500

Velocity:

400 FPS

Length:

36.5-inch

Weight:

6.9 lbs

Check Price

Best Value for the Money

Best Value for the Money

Velocity:

425 FPS

Length:

32-34.5-inch

Weight:

7.5 lbs

Check Price

Best Beginner Crossbow

Best Beginner Crossbow

Velocity:

315 FPS

Length:

32.5-inch

Weight:

9 lbs

Check Price
Specs:
Length: 28″
Speed: 500FPS
Weight: 9.9 LBS
Kinetic Energy: 222FT
Power-Stroke: 15″
Draw Weight: 300 lbs
Width: Cocked: 3.6″; UnCocked: 7.6″
Ravin has once again revolutionized the hunting world with the groundbreaking Ravin R500E. This crossbow built with the proprietary HexCoil Cam System, propelling arrows at an astounding 500 fps with a 400-grain bolt. Its compact design, measuring 3.6 inches axle-to-axle when cocked and 7.6 inches when uncocked, sets a new standard. This model is available in a sleek Slate Gray finish.
It features the innovative VersaDrive Cocking System, which ensures precise control over the process. Its dual screw drive effortlessly moves the Trac Trigger Firing System, with an internal clutch preventing over-cocking. With a weight of 9.9 lbs and 28 inches in length, the R500E packs a powerful punch.
The 15-inch power stroke generates an impressive 222FT-LBS of kinetic energy, while the draw effort is a mere 17 lbs. The HexCoil Cam System ensures a quiet operation, making it a stealthy hunting companion. Its exceptional accuracy is evident in 1 1/8-inch groups at 60 yards.
The Electric Drive System allows for effortless cocking and decocking at the touch of a button. The 12-volt battery and motor unit, easily detachable, make maintenance very easy. However, on colder days, it's wise to have a spare battery handy.
When it comes to optics, the R500E offers two options. The standard illuminated scope, calibrated for 500 fps, provides excellent clarity and durability. And for those who demand pinpoint accuracy, the Adjustable Turret Scope stands ready to deliver.
The Ravin R500E is an example of cutting-edge design and durability. It delivers over 220-foot pounds of energy. Despite its power, the crossbow remains easily maneuverable, thanks to the HexCoil System's 360-degree rotation. The balanced weight and comfortable grip ensure a smooth shooting experience.
Pros
Cons

Built-in Sling Mounts
Electric drive system
Impressive power and speed
Compact designs ever seen
Excellent performance accuracy

Prolonged setup
Expensive
Specs:
Length: 30.25″
Speed: 335FPS
Weight: 6.9 LBS
Kinetic Energy: 150FT
Power-Stroke: 13.75″
Draw Weight: 150 lbs
Width: Cocked: 10.5″; UnCocked: 13.8″
The Mission Sub-1 Lite crossbow is a revolution in the world of crossbow technology. With an assembled weight of 6.9 pounds, it's incredibly lightweight and easy to handle, making it accessible for hunters of all levels. This crossbow features the innovative Benchmark Fire Control technology. It is built with a match-grade trigger that breaks cleanly at 3.3 pounds to enhance overall accuracy and usability.
The Easy Load Arrow Retention Arm ensures smooth and effortless loading while applying optimal downward pressure for a secure hold. This significantly improves accuracy and ensures consistent arrow placement. Also, the Sub-1 Lite introduces a groundbreaking Decocking Button – a first in the industry. This allows for safe decocking without the need to pull the trigger or shoot a bolt. No more hassle with bag targets or worrying about broken bolts.
The Synced Cams system is a wonder in engineering, which provides high let-off and eliminates horizontal nock travel. This results in a uniform arrow launch and makes cocking and de-cocking simple. The Patented Flight Deck, CNC machined for precision, plays a vital role in maintaining accuracy by eliminating vertical nock travel.
Customizability is key with the Sub-1 Lite. The Precision Stock, inspired by rifles, offers six different length-of-pull adjustments and 1.25 inches of comb adjustment. This ensures an excellent fit for every hunter. The Pistol Grip is ergonomically designed for a secure hold and can be configured with any AR-style grip.
The Sub-1 Lite also introduces the RSD™ (Removable Silent Draw) System, a silent mechanical cocking device unique to Mission Crossbows. This device applies equal tension to each side of the bowstring during draw, which enhances accuracy. It includes an ambidextrous reel that significantly reduces the effort required to cock the crossbow. It is also easy to install or remove.
Its compact size, with a width of 10.5 inches cocked and 13.8 inches uncocked, ensures maneuverability in any hunting situation. With an 80% let-off, the Sub-1 Lite strikes the perfect balance between power and precision.
Pros
Cons

Accurate and reliable
Built on the Sub-1 platform
Innovative Benchmark Fire Control technology
Comes as a comprehensive kit

A bit expensive
Require maintenance for optimal performance
Specs:
Length: 31″
Speed: 470FPS
Weight: 8 LBS
Kinetic Energy: 190FT
Power-Stroke: 17″
Draw Weight: 225 lbs
Width: Cocked: 6.5″; UnCocked: 12″
The Vapor RS470 is not just a crossbow; it's a technological innovation designed to redefine speed and safety in the world of hunting. With an astonishing speed of 470 fps, it's the fastest crossbow on the market. Let's see the groundbreaking features that make this crossbow 3rd place.
The Vapor RS470's blistering speed is achieved through a combination of cutting-edge technologies. The RX-7 Cams, rotating an industry-leading 404 degrees during the draw cycle, provide a turbo boost of speed during launch. This is a feature TenPoint aptly calls SLING-SHOT technology. The reverse-draw configuration and a 17-inch power stroke further maximize energy storage.
TenPoint leaves no room for compromise when it comes to accuracy. Vector Quad cables eliminate cam lean and ensure a consistent shot every time. The CNC-machined, 7076-T6 aluminum riser and TRI-LOCK limb pockets provide a stable interface between the riser and split limbs.
The ACUslide cocking and de-cocking mechanism is a game-changer. It silently and securely cocks and de-cocks the string to eliminate any worries of mishandling. The internal braking system ensures the handle and string remain in position to prevent accidental dry fires.
The trigger latch system adds an extra layer of safety, anchoring the trigger box at full draw. This feature not only enhances accuracy but also ensures the trigger box remains securely in place to avoid any potential mishaps.
The RS470 features TenPoint's new S1, 3.5-pound, two-stage trigger. This design, popular in high-end rifles, provides a crisp, consistent break with zero creep. The proprietary roller-sear design offers enhanced control over the shot, which leads to improved downrange accuracy.
The performance in the field is nothing short of exceptional. The reverse-draw configuration not only increases power but also ensures optimal balance, making off-hand shooting comfortable and steady.
The included EVO-X CenterPunch Premium bolts, with their match-grade precision, further contribute to the crossbow's accuracy. The helical vane orientation, a rarity in crossbow ammo, demonstrates TenPoint's careful attention to detail.
Pros
Cons

High accuracy
Devastating Speed & Power
Premium scope with a variable speed
Silent Cocking & Safe De-Cocking System
Longest string life in the industry
Includes all essential accessories

Noise from crank on other crossbows
String replacement and regular maintenance required
Specs:
Length: 29″
Speed: 450FPS
Weight: 6.5 LBS
Kinetic Energy: 180FT
Power-Stroke: 12.5″
Draw Weight: 12 lbs
Width: Cocked: 6″; UnCocked: 10.5″
When it comes to hunting crossbows, few names stand out like Ravin. Since their debut with the R15 in 2017, Ravin has consistently dominated the crossbow market, winning our annual crossbow test almost every year. The R29X is a Breakthrough, earning the title of the best crossbow we've ever tested.
It is designed for serious deer hunters who demand top-tier performance. This device has an impressive array of features. While we don't advocate for 100-yard shots at game, this crossbow is more than capable of achieving it under the right circumstances.
At the heart of the R29X's exceptional performance lies the HeliCoil cam system. This innovative technology allows the cams to rotate a staggering 340 degrees and deliver unparalleled power in a compact package. Cocking is also very easy, thanks to the integrated system that eliminates the need for excessive manual effort.
The R29X doesn't disappoint in terms of accuracy. With an average trigger pull of just 2.03 pounds, it's incredibly responsive and precise. During testing, it consistently delivered three-shot groups with an average spread of only 0.7 inches at 50 yards.
The Silent Cocking System is another standout feature. It eliminates the signature ratcheting sound that could give away your position and ensures stealthy operation in any hunting scenario. Its compact design, at just 6 inches wide when cocked, makes it incredibly maneuverable in tight spaces like treestands or ground blinds.
The Frictionless Flight System sets the R29X apart from traditional crossbows. Minimizing friction during firing, reduces string wear and shot noise, ultimately enhancing accuracy. While it's true that Ravin crossbows are on the higher end in terms of cost, their performance and quality are unmatched. For deer hunting, it offers an unrivaled combination of accuracy, power, and maneuverability.
Pros
Cons

Frictionless flight
Compact design for maneuverability
HelicCoil tech for balance and accuracy
Silent Cocking System for stealth
Versa-Draw Cocking for ease of use

High price point but is worth it
Specs:
Length: 32″
Speed: 400FPS
Weight: 5.9 LBS
Kinetic Energy: 100FT
Power-Stroke: 15″
Draw Weight: 325 lbs
Width: Cocked: 20.5″; UnCocked: 25″
The Excalibur Suppressor 400TD stands as the pinnacle of silent crossbow technology. It offers hunters an unparalleled advantage in the field. Its ability to shoot bolts with speeds up to 400 feet per second, all while maintaining a near-silent operation, sets it apart as the premier choice for stealthy hunting.
What truly sets the Suppressor 400TD apart is its emphasis on benefits for hunters, rather than just features. With a quick assembly and disassembly process thanks to the innovative Quick-Loc technology, you can easily set up or take down their crossbow in a matter of seconds, without sacrificing accuracy. This feature alone simplifies the hunting experience and enables quick and efficient movements in the field.
Furthermore, the crossbow's exceptional sound-dampening systems, including R.E.D.S. Suppressors, SDS Silencing System, and Airbrakes, ensure that shots are executed in utmost silence. This is a game-changer for hunters looking to maintain the element of surprise and avoid alerting nearby game.
In our testing, the Suppressor 400TD consistently demonstrated its prowess, achieving speeds 399 feet per second with impressive accuracy.
The TACT-100 scope provides a clear and precise view, even in low light conditions, which ensures you can confidently take aim at targets up to 100 yards away. Its lightweight and durable construction make it an ideal companion for long hunting trips. The use of aluminum in the riser, mainframe, and trigger housing ensures both durability and portability and allows hunters to traverse challenging terrains without feeling weighed down.
Additionally, the inclusion of the Charger EXT Crank further enhances the ease of use; you can easily draw and decock with minimal effort and in complete silence. This feature not only reduces the draw weight but also adds an extra layer of safety and support.
While the Suppressor 400TD does not come with a crossbow case, we recommend the Excalibur Explore Takedown Case for secure storage and transportation.
Pros
Cons

Durable construction
Versatile and easy to use
Excellent long-range accuracy
Air Breaks and Sound Dampening System

The package doesn't come with a case
Check Latest Price on Excalibur
Specs:
Length: 35.5″
Speed: 260FPS
Weight: 4.8 LBS
Kinetic Energy: 57FT
Power-Stroke: 12″
Draw Weight: 195 lbs
Width: Cocked: 22″; UnCocked: 28″
Barnett's new releases, the Wildcat and Blackcat recurve crossbows, offer a perfect blend of classic design and power, achieving arrow speeds of up to 260 feet per second. What sets these crossbows apart is their simplicity and ease of maintenance, making them an excellent choice for both new and experienced crossbow shooters.
The Ready-to-Shoot package includes a premium dot sight, two 18-inch aluminum crossbow bolts, a lightweight quiver, and lubrication wax, ensuring you have everything you need for a successful hunting experience. They feature a traditional design with minimal movable parts, which provide a comfortable and balanced grip.
These crossbows are not only reliable but also customizable, thanks to the three Picatinny rails for attaching additional equipment. Barnett has incorporated effective dampening systems, including track-mounted string dampeners and a rubberized anti-vibration foot stirrup.
The Wildcat and Blackcat have dimensions that strike a balance between size and maneuverability. The 35.5 inches in length (or 32 inches without the stirrup) and with an uncocked axle-to-axle width of 28 inches (which narrows to 22 inches when cocked) offer optimal proportions for easy handling. With a weight of just 4.8 lbs (excluding accessories), they are lightweight and effortlessly portable in the field.
During our testing, we were impressed by the smooth cocking process, requiring a manageable 195 pounds of pull weight.
The trigger is equipped with a Metal Injection Mold (MIM) tight tolerance mechanism, which offers a crisp and responsive pull. Safety features such as ambidextrous auto-safety and anti-dry-fire mechanisms provide additional peace of mind.
The included red dot sight functions reliably. The Soft Lok Floating Bristle Arrow Retainer ensures that arrows remain securely in place on the flight deck. Whether you're a beginner or a seasoned enthusiast, these crossbows offer a compelling package at an affordable price point.
Pros
Cons

Fantastic traditional design
Affordable
Beginner-friendly
Customizable

Doesn't include crossbow case
No shoulder sling included
Specs:
Length: 34.25″
Speed: 380FPS
Weight: 7.5 LBS
Kinetic Energy: 120FT
Power-Stroke: 13.75″
Draw Weight: 185 lbs
Width: 14"
The Tormentor Whisper 380 is a relevant crossbow for women that offers a blend of versatility, power, and value that is hard to beat. Whether you're a seasoned hunter or a beginner, this crossbow you can consider one of the best options on the market.
With a Weight of just under eight pounds, it strikes a perfect balance between portability and power. This means less fatigue during extended hunting sessions, making it an excellent choice for women who may prefer a lighter option.
The Tormentor Whisper 380 lives up to its name, delivering a remarkably quiet operation. CenterPoint has gone above and beyond with their Whisper Silencing System, incorporating string stoppers, spyder silencers, and tuned limb dampeners. The result is a crossbow that operates with minimal noise, allowing for more successful and comfortable hunting experiences.
Quality is a hallmark of CenterPoint products, and the Tormentor Whisper 380 is no exception. From flawless casting on the stock to impeccable hydro dipping for camouflage, every detail is carefully executed. The machining is top-notch, and the overall construction is of the highest standard. This level of craftsmanship ensures that the crossbow not only looks great but also performs flawlessly, shot after shot.
For beginners, getting started with crossbow hunting can be a daunting task. The Tormentor Whisper 380 package takes away this hassle by providing a complete kit. It's easy to assemble and comes with a full set of bolts, allowing beginners to start practicing right away. The included scope, while not top-of-the-line, is perfectly functional and effective for shots under 50 yards.
Pros
Cons

Impressive speed
Outstanding value
Compact and ultralight
Remarkably quiet operation
Smooth firing and trigger action

Cocking system is slightly inelegant
Specs:
Length: 36.5″
Speed: 400FPS
Weight: 6.9 LBS
Kinetic Energy: 140FT
Power-Stroke: 16.375″
Draw Weight: 187 lbs
Width: 17.75″
The Barnett Whitetail Hunter Pro STR has gained immense popularity among hunters. Released in 2018, it quickly became a favorite for deer hunters. It is designed with larger-framed hunters in mind. With a length of 36.5 inches and an axle-to-axle width of 17.75 inches, it strikes a balance between maneuverability and stability. It's lightweight and well-balanced, making it comfortable to carry and shoulder.
The crossbow's design is impressive, showcasing a step-through riser (STR) made of durable fiberglass composite. This eliminates the need for a footrest and provides better stability during shooting. The CNC machined aluminum flight track and Picatinny rails add to its robust construction. The TruBark camo finish not only looks great but also helps the crossbow blend seamlessly into natural environments.
The crossbow features a TriggerTech trigger system that offers maximum control and minimal vibration. The three-pound trigger pull is smooth and precise, which enhances accuracy and shot control.
Safety is a top priority with the Whitetail Hunter Pro STR. The nock sensors and anti-dry fire technology prevent accidental firing. Additionally, the self-adjusting arrow retainer and finger safety reminders further enhance safety during operation. Adjusting the sled rope length can make it more comfortable for users. For those seeking an easier option, a crank cocking device is available for separate purchase.
It is equipped with a 4x32mm illuminated scope, which provides clear and accurate targeting. The scope features multiple reticles, allowing for precise aiming at distances of up to 80 yards. Its shock-resistant and waterproof design ensures reliability in various hunting conditions.
The included side mount quiver is lightweight and functional, and holds up to three arrows. With a power stroke of 16.375 inches and a draw weight of 187 pounds, the Whitetail Hunter Pro STR achieves a remarkable velocity of 400 feet per second.
During my hunting trip, I experienced exceptional accuracy, achieving a 76-yard pass-through double lung shot on a Whitetail. The crossbow's performance exceeded my expectations.
Setting up the Whitetail Hunter Pro STR is very simple, thanks to its single bolt assembly design. Attaching the limbs and mounting the pre-installed scope is straightforward, making it beginner-friendly. Sighting in the scope was quick and required only a few shots.
Pros
Cons

Very accurate
Durable and lightweight
Comfortable to hold and shoot
Crank cocking device compatible
Good value for the money

Cocking may be challenging for smaller-framed hunters
Only two arrows in the package
Specs:
Length: 32-34.5″
Speed: 425FPS
Weight: 7.5 LBS
Kinetic Energy: 156FT
Power-Stroke: 15″
Draw Weight: 200 lbs
Width: Cocked: 14.375″; UnCocked: 17.75″
The Killer Instinct Ripper 425 is the successor to the popular Ripper 415 model. Having used the Ripper 415 extensively, we were eager to get our hands on the Ripper 425. After two weeks of using it in the field, we can confidently say that it lives up to its reputation.
The package includes the Ripper 425 crossbow, a LUMIX 4 x 32 IR-W scope, rope cocker, string suppressors, 5-bolt-quiver, three Hypr Bolts (390 grain) with field tips, and a stick of rail lube. The scope's five brightness settings in red or blue are good for low light conditions. For hunters on a budget, this crossbow is a fantastic choice.
Killer Instinct has revamped the front end and cam system, which enhances the Ripper 425's durability. The construction exudes quality, and we found no weaknesses. The new cc style sliding stock, with its 5-position adjustability, and the comfortable forearm grip contribute to its user-friendly design.
It features a 3.5-pound KillerTech Trigger which delivers a smooth and crisp pull. The KillerTech Trigger system provides excellent shot control with no discernible creep. The essential safety features are suitable for both right- and left-handed users. The trigger assembly includes an ambidextrous safety switch and anti-dry fire mechanism which adds an extra layer of protection.
With a 200-pound draw weight, it is easily cocked using the included rope cocker. Also, a crank option is available with the separate purchase of the Killer Instinct Dead Silent Crank.
The Ripper 425 demonstrated exceptional accuracy, achieving 2-inch groupings at 50 yards and 1-inch groupings at 70 yards, even in a 4mph wind. Assembling is straightforward, and sighting in the scope is easy with the included owner's manual. Even for those new to crossbows, setup is manageable.
Pros
Cons

Easy to carry in the field
Long-lasting performance
High speed and accurate
Comes as a package with essential components
Excellent Customer Service!

Generates moderate noise when fired
No crossbow sling included in the package
Specs:
Length: 32.5″
Speed: 315FPS
Weight: 7 LBS
Kinetic Energy: 90FT
Power-Stroke: 12″
Draw Weight: 150 lbs
Width: Cocked: 20.5″; UnCocked: 26.5″
The Barnett Jackal crossbow offers an entry-level option at an affordable price point, coming in at under $300. With a powerful 315 fps velocity with a 150-pound draw weight, it's a versatile choice for hunting. The package includes the Barnett Jackal Stock, Barnett Jackal Riser, Red Dot Sight, Quick Detach Quiver, 3x 20" Headhunter Arrows with Field Tips, and an Owner's Manual.
The 7-pound weight is relatively lightweight for a crossbow in its category. While not the most compact, measuring 32.5 inches in length and 26.5 inches uncocked (20.5 inches when cocked), it offers a comfortable ergonomic grip.
The 3 20-inch Headhunter arrows weigh approximately 410 grains. These arrows feature moon nocks and are equipped with 100-grain field tips. A rope cocking device is not included, but it's recommended for reducing the draw weight to 75 pounds.
The basic red dot sight offers three aiming points for distances of 20, 30, and 40 yards. While it is functional, professional users desire to consider an alternative scope. We also recommend using a crossbow case for optimal protection and transportation. The SAS Padded Soft Crossbow Case is an affordable option.
The Barnett Jackal features an anti-dry fire metal injection molded trigger with a 3.5-pound pull. The trigger offers a smooth and clean break with no discernible creep. It requires assembly, but the process is manageable for those with basic crossbow assembly experience.
During testing, the Barnett Jackal showcased comfortable handling and accurate shots at 40 yards. It achieved impressive speeds of 316, 315, and 317 FPS. Using dampeners can reduce the noticeable noise and vibration generated during operation.
Pros
Cons

Affordable option for beginners
Accurate up to 40-yard distances
Pass-through foregrip design
Comfortable ergonomic grip with minimal recoil
Powerful enough for hunting big game animals

Does not include a rope cocking device
Not the most compact option in its class
Picatinny rail secured with only one Torx screw
Best Hunting Crossbow Buying Guide
This comprehensive buying guide is designed to equip you with all the knowledge and insights needed to make an informed decision when choosing the perfect hunting crossbow for your specific needs.
Considerations These Factors Before Purchase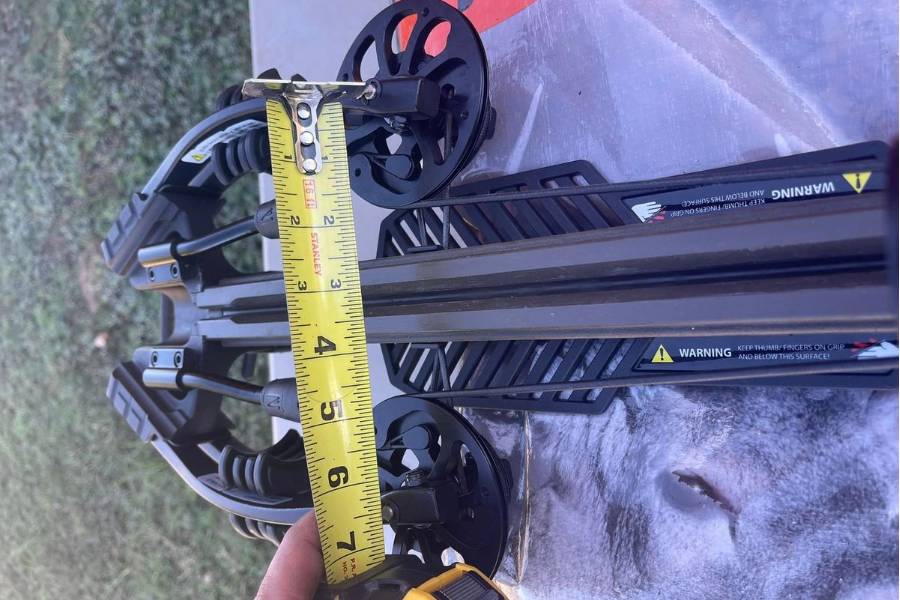 Here are detailed considerations for buying a hunting crossbow:
Speed: Speed refers to how fast the arrow is propelled from the crossbow. It's measured in feet per second (fps). Higher speeds generally result in flatter trajectories and more kinetic energy, which can be crucial for accurate and lethal shots, especially at longer distances.
Kinetic Energy: Kinetic energy is the energy an arrow carries due to its motion. It's essential for penetration and killing power. A crossbow with higher kinetic energy will be more effective for hunting larger game.
Draw Weight: This is the amount of force required to draw the crossbow's string back. It's measured in pounds (lbs). Higher draw weights result in more stored energy, which contributes to arrow speed and kinetic energy.
Power Stroke: Power stroke is the distance the string travels from its fully drawn position to its rest position. Longer power strokes can contribute to higher arrow speeds and kinetic energy.
Axle-to-Axle Width: This refers to the distance between the axles of the crossbow's cams or limbs. A narrower axle-to-axle width can provide better maneuverability in tight spaces, making it easier to navigate through dense vegetation or tree stands.
Noise: Crossbows can produce noise upon firing. Excessive noise can alert the game, potentially leading to a missed shot or the animal fleeing. Look for crossbows with noise-dampening features like limb dampeners and string suppressors.
Vibration: Excessive vibration can affect accuracy and make it harder to maintain a steady aim. Crossbows with built-in Vibration Dampening Systems can help reduce the effects of vibration.
Cocking Mechanisms: Manual Cocking requires physical strength to draw the string back, which can be challenging, especially for Higher Draw Weight Crossbows. Generally less expensive, but may require more effort and time. Crank Cocking Devices help in drawing back the string. They provide consistent and even cocking, making it easier and more accurate. They can be particularly useful for individuals with limited physical strength.
Optics and Scope Quality: A good quality scope is crucial for accurate aiming. Look for features like multiple reticle options, variable magnification, and clear optics. Ensure that the scope is properly calibrated to the crossbow's speed for accurate range estimation.
Choosing the Right Crossbow for Your Hunt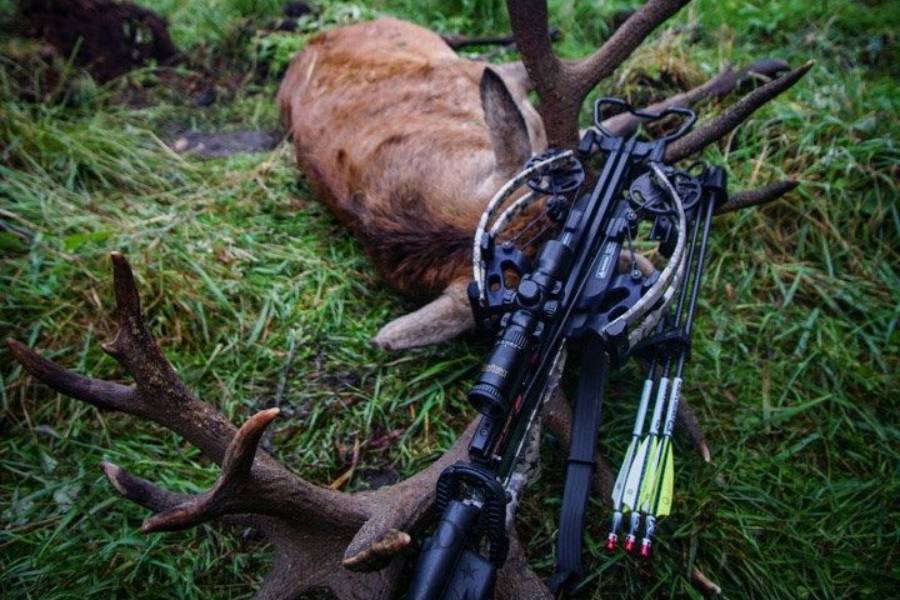 Here are the types of crossbows best suited for different hunting scenarios and user profiles:
Best for Deer Hunting: Compound crossbows offer a good balance of power, speed, and accuracy. They are well-suited for hunting deer due to their ability to deliver fast and lethal shots.
Best for Small Game Hunting: Recurve crossbows are known for their simplicity and reliability. They are excellent for small game hunting due to their accuracy and quiet operation.
Best for Big Game Hunting: Compound crossbows are powerful and can generate high arrow speeds, making them suitable for hunting larger games like elk or bear.
Best for Mobility in Dense Terrain: Reverse draw crossbows are known for their compact size and balanced design. They are excellent for maneuvering in dense terrain, such as thick forests or tight hunting spots.
Best for Long-Range Accuracy: Crossbows with high arrow speeds and accurate scopes are ideal for long-range shooting. These crossbows offer flat trajectories and can be used for precision shots at extended distances.
Crossbows for Different User Profiles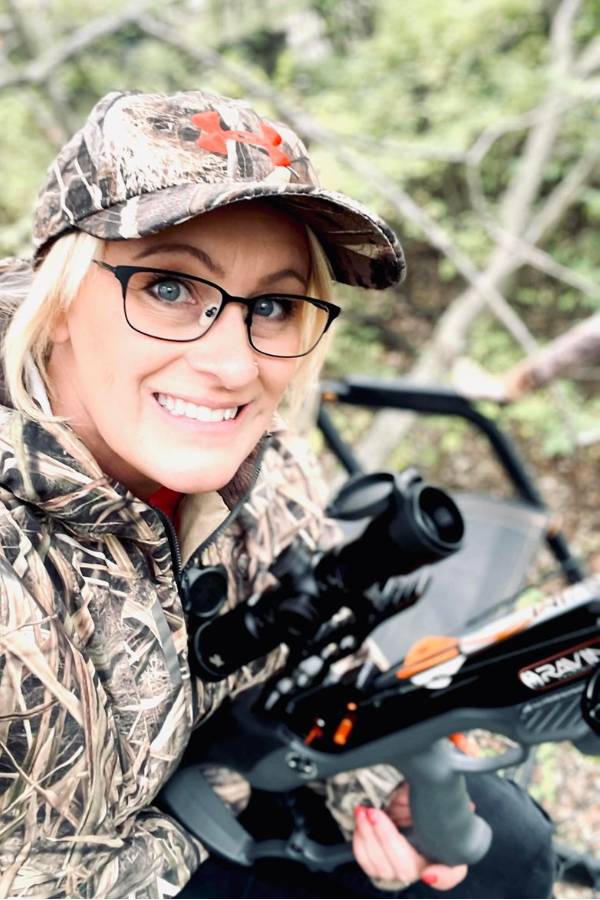 Best for Women Hunters: Crossbows designed with a lighter draw weight and compact frame are suitable for women hunters. These models are easier to handle and maneuver in the field.
Best for Beginners: Beginners should start with crossbows that are user-friendly, easy to assemble, and come with basic features. This allows them to learn and gain confidence in their shooting skills.
Best for Seasoned Hunters: Experienced hunters may prefer crossbows with top-tier performance, advanced technology, and features like precision scopes. These models are designed to meet the demands of seasoned hunters.
Best for Youth and Small-Framed Individuals: Crossbows specifically designed for youth or individuals with smaller frames have reduced draw weights and shorter stock lengths, making them more manageable and comfortable to use.
Evaluating Build Materials and Durability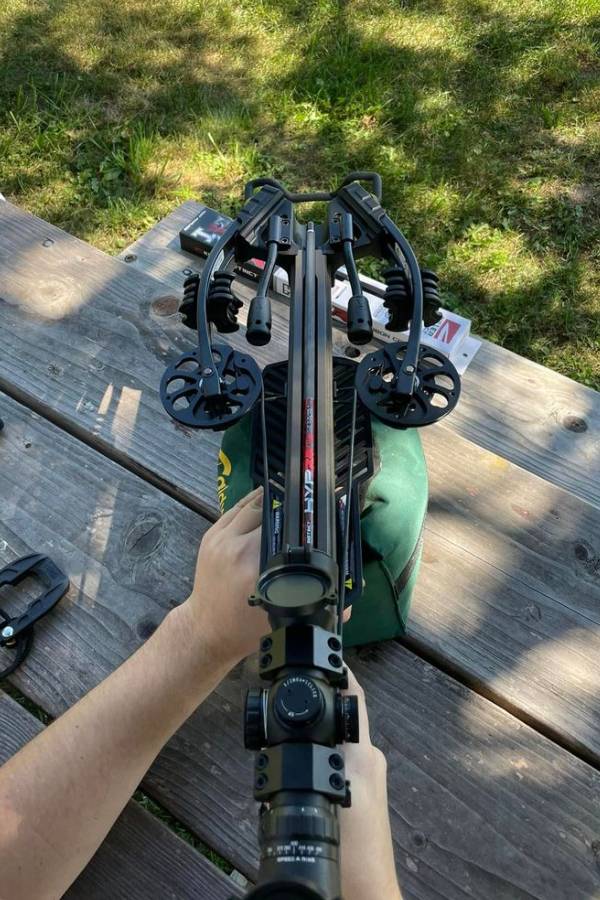 Here's an evaluation of build materials and durability considerations for crossbows:
Limb Material and Construction: Limbs can be constructed from various materials, including fiberglass, carbon fiber, and composite materials. Look for limbs made from high-quality materials known for their durability and resistance to wear and tear. Limbs should be flexible enough to store and release energy effectively, contributing to arrow speed. Lighter limb materials can contribute to a more maneuverable crossbow.
Riser Material and Design: Risers are typically made from aluminum, magnesium alloy, or carbon composite materials. A sturdy riser is crucial for maintaining accuracy and stability during the shot. Some risers are designed with features to reduce vibration and noise upon firing. Lightweight materials can contribute to a more balanced and maneuverable crossbow.
Cam Systems and Construction: Crossbows can have single cams, dual cams, or hybrid cam systems. Well-designed cams should efficiently transfer energy from the limbs to the arrow, resulting in higher arrow speeds. Look for cams that are easy to maintain and tune for optimal performance. A reliable cam system ensures consistent performance shot after shot.
Stock Material and Ergonomics: Stocks can be made from materials like synthetic composites, wood, or aluminum alloy. The stock should have a comfortable grip and fit well in the shooter's hands. Some stocks are adjustable for the length of pull or cheek weld, allowing for a customized fit. Synthetic materials are often preferred for their resistance to moisture and harsh weather conditions.
Frequently Asked Questions (FAQs)
What is the optimal draw weight for a hunting crossbow?
The ideal draw weight for hunting largely depends on the game you're targeting. For deer, a crossbow with a draw weight of 150-175 pounds is generally sufficient. However, for larger game like elk or bear, it's recommended to go for a crossbow with a draw weight of at least 175-200 pounds for ethical and humane shots.
What role does arrow speed play in hunting effectiveness?
Arrow speed impacts your shot's trajectory and penetration. Higher speeds provide a flatter trajectory and greater kinetic energy, which is significant for long-range accuracy and deep penetration, especially for larger games. However, it's important to strike a balance between speed with accuracy, as an overly powerful crossbow can be harder to control.
How do I maintain and prolong the life of my hunting crossbow?
Regular maintenance is key. Keep the string well-waxed, inspect limbs for any signs of wear, and lubricate the rail. Store it in a cool, dry place when not in use, and avoid leaving it strung for extended periods. Also, follow the manufacturer's specific care instructions to ensure longevity.
What are some safety tips for hunting with a crossbow?
Always treat a crossbow as if it's loaded, even when it's not. Never point it at anything you don't intend to shoot. Keep your fingers and thumb below the rail and out of the string path when cocking. Use a proper arrow release aid to avoid finger injuries. Finally, be aware of your surroundings and know what lies beyond your target.
Are there any legal considerations I should be aware of when using a hunting crossbow?
Crossbow regulations vary by location. Ensure you're familiar with local laws regarding hunting seasons, licensing, and any restrictions on crossbow use. It's also important to adhere to ethical hunting practices to maintain a positive image of hunters in your community.
Conclusion
Finding a high-quality hunting crossbow requires a combination of thorough research and consideration of individual preferences, whether it be compactness for tight spaces or precision for long-range shooting. By adhering to our recommendations and guidelines, you're already well-informed about the latest crossbow offerings. Now is the opportune moment to make a wise decision.
Keep in mind that the type and quality of broadheads you use can significantly affect your hunting success. So make sure to choose reliable ones that match your hunting needs. A high-quality scope can also greatly enhance your accuracy, especially in low-light conditions. So if you buy a low-budget or medium-range crossbow don't hesitate to invest some extra in a high-quality crossbow scope.