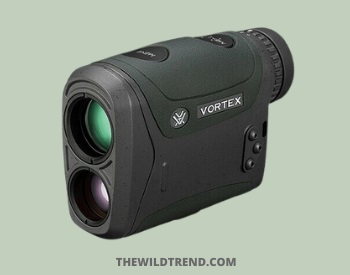 To ensure success on your next hunting trip, we highly recommend an excellent quality hunting rangefinder. This distance measuring instrument allows you to directly measure between you and your target without considering obstacles such as leaves, fog, rain, and more.
But with a growing tide of offers flooding the market, we often don't know which rangefinder models are best for hunting.
Don't worry! To help you make the purchase decision easier, we have placed in this article a complete buying guide on the best rangefinders for hunting. We have picked the top 10 models according to our expert research and users' opinions.
However, the prices vary from model to model, and each one has its own advantages and disadvantages. For this reason, we have considered the different people's budgets so that everyone can find the right model according to their needs.
Best Hunting Rangefinders 2022 – At A Glance
1. ATN LBLRF1500B Ballistics 1500
2. Wosports 887808
3. Bushnell Trophy Xtreme
4. TecTecTec ProWild
5. Bushnell 202209 BoneCollector
6. Visionking 6×25
7. WOSPORTS 1200 Yards
8. Huepar HLR1000
1. ATN LBLRF1500B Ballistics 1500 Smart Laser Rangefinder
Magnification: 6X | Field of view: 14-degree | Objective Lens: 25mm | Lens Coatings: Fully Multi-Coated | Measuring Time: 0.5-1 sec | Distance Measure Accuracy: ±1Y | Measurement Distance Range: 5-1500Y | Precision to: 1 y/m | Scan Mode: Yes | Water Resistant: Yes | Warranty: 2-Year
The ATN LBLRF1500B is one of the most compact hunting rangefinders on the market. This device is ideal for those who prefer lightness. It has features that are good for deer and pest hunters whether you are using a bow or a rifle. It helps you to fast calculate the distance between yourself and the target up to 1500 meters.
With the smart Ballistic calculator, you can connect the device via Bluetooth to your phone through the ATN Smart Phone App. For example, when you find the range to the target, the distance will send via Bluetooth to the scope then the scope crosshair is automatically set to this distance. The app also allows you to create dozens of profiles for rifles, ammo, and scope.
ATN hunting laser rangefinder can be performed in seconds with unmatched precision and provides maximum accurate measurement. It has a night mode function so that you can adjust the angle for shots up and downhill. However, the power button requires firm pressure to take a measurement.
This device calculates slope as well when it tells you the yardage and you can use it with any scope out there. ATN LBLRF1500B laser rangefinder is also simple to use. And when you set up the ballistics computer properly, it will provide extremely accurate data.
PROS
Provides real-time performance
Built-in very high-quality materials
Nice leather pouch and wrist strap
Ideal for long-range shooting
Accurate measurement
Ballistic calculating system
CONS
Requires skill to use precisely
Documentation is a little vague
App for phone needs update regularly
---
2. Wosports 887808 Rechargeable Hunting Rangefinder
Magnification: 6X | Field of view: 7-degree | Objective Lens: 25mm | Eyepiece lens: 16mm | Exit Pupil Diameter: 3.9mm | Laser Type: 905nm | Lens Coatings: Fully Multi-Coated | Measuring Time: 0.5-1 sec | Angle Measure Accuracy: ±45° | Measurement Distance Range: 5-800Y | Measurement Speed Range: 0-300km/h | Scan Mode: Yes | Water Resistant: Yes
Wosports is one of the biggest names in the optical industry, and their rangefinder is certainly one of the top contenders. If you're a passionate hunter, you will find that Wosports 887808 rangefinder is more than the requirements for your needs. And we need to mention that it is absolutely a phenomenal rangefinder for the price.
It has 6x magnification and is fully multi-coated can make the imaging clearer. It features the latest technology from Wosports and can measure up to a longer distance of 800 yards. The laser locks on the target work surprisingly quickly.
Wosports hunting rangefinder is durable, and the body is completely water-resistant. The package comes with 3.7V 750mah rechargeable lithium battery and a micro USB cable so that users can easily charge from any regular charging port. You will also get a high-quality carrying case and a wrist strap in the scope of delivery.
It has different reflectivity, for example, high for street signs, moderate for building wall, and low objects for trees and golf flagpole, etc. This multi-functional device is suitable for measuring the distance with vibration.
It is pretty simple to operate using one hand. The display screen is clean, large and easy to read, making it a good choice for beginners. To ensure quality, the manufacturer offers lifetime customer support.
However, it can't display distance in feet rather than yards built without angle compensated distance.
PROS
Powerful and multi-functional device
Lightweight, very comfortable to hold
Convenient USB charging port
Pretty accurate measurement
Cheap price
CONS
Only display yard and meter
Made in China
---
3. Bushnell Trophy Xtreme Hunting Rangefinder with Arc
Magnification: 4X | Lens Type: Prime | Measuring Time: 0.5-1 sec | Distance Measure Accuracy: ±1Y | Measurement Distance Range: 7-850Y | Horizontal Distance: 7 to 199 Yards | Precision to: 1 y/m | Scan Mode: Yes | Water Resistant: Yes | Item Weight: 0.33 Pounds | Warranty: N/A
Bushnell Trophy Xtreme hunting laser rangefinder ensures lightning-fast measurements from 7 to 850 yards with 1 yard accuracy. It is a durable hunting rangefinder, designed with complete rainproof protection. The housing is ergonomically designed for extreme weather.
The Trophy Xtreme model is lightweight compared to other similar rangefinders we have tested; at just over 0.3 pounds. It features one-button operation, so there is really no learning curve for beginners.
This device has Arc bow mode which provides true horizontal distance from 7 to 199 yards and the 4x magnification lets you see great detail from a long distance. You know that the Arc range feature is useful for both archery and gunnery.
The display is significantly straightforward with a sighting reticle and a readout so that you can set it for yards or meters. It shows the vertical angle to the target and yardage compensation. You can even see clearly in the dark because the non-reflective objects help keep the lens clear in any nasty.
The angle measure gives you the compensated distance as well as the actual distance. The objective lens is larger than most laser rangefinders at 25mm, so your pupil gets extra light in the dark times of dawn and dusk. Its large lens provides a clear view of your target for efficient shots.
Overall, the Bushnell Trophy Xtreme is a great hunting rangefinder for the price. It also has a battery life indicator.
PROS
Comes with everything you need
Built in Arc Technology for bow hunting
It is comfortable to hold
One-button operation
Very clear optic
CONS
You cannot adjust the eyepiece focus
Button is narrow
Size a little bit small
---
4. TecTecTec ProWild Budget Hunting Rangefinder
Magnification: 6X | Objective Lens: 25mm | Measuring Time: 0.5-1 sec | Distance Measure Accuracy: ±1Y | Measurement Distance Range: 5-550 Yards | Horizontal Distance: 7 to 199 Yards | Precision to: 1 y/m | Scan Mode: Yes | Water Resistant: Yes | Field of Vision: No | Lens Treatment: No | Item Weight: 185g | Dimensions: 104 x 72 x 41 mm | Warranty: 2-Year

If you're looking for a high-quality hunting rangefinder under $100, then the TecTecTec PROWILD is the best option for you. Although the price is very cheap, the device provides a super-accurate laser range measurement with a realistic view. It is able to measure up to 540 yards with continuous scan mode.
TecTecTec PROWILD hunting rangefinder comes with a carrying pouch, CR2 battery, strap, microfiber cleaning cloth and a completer user guide. And to ensure quality, TecTecTec offers 2 years guarantee and lifetime customer support after the date of purchase.
This model is built with premium, ultra-clear multilayered optics which are easy to read. It has a continuous measurement mode that allows you to quickly get the distance to a variety of objects. It could be a great package if you are a beginner hunter.
TecTecTec PROWILD hunting rangefinder is a very simple and accurate device that lens magnifies up to 6 times. It is able to measure distances for golf but the speed mode is not good in this situation. With advanced speed technology, this device is pretty durable and water-resistant.
It measures just 104 x 72 x 41 mm and weighs only 185g, perfect for carrying with minimum effort. The order also includes everything you need to operate this device.
However, it does not have a bow mount. The device is rainproof and weatherproof but not 100% waterproof. Also, it does not have a night vision feature.
PROS
Built with scan and hunt technology
Fast convenient measurements
Complete rangefinder package
Comes with 2-year guarantee
Lightweight and portable
CONS
It does not display on the feet
There is no slope compensation
Does not have an arc angel reading
---
5. Bushnell 202209 BoneCollector Laser Rangefinder
Magnification: 6X | Lens Coatings: Fully Multi-Coated | Measuring Time: 0.5-1 sec | Distance Measure Accuracy: ±1Y | Measurement Distance Range: 5-850 Yards | Scan Mode: Yes | Water Resistant: Yes | Item Weight: 9.0oz | Dimensions: 6.26 x 4.96 x 2.17 Inches | Warranty: N/A
You know that Bushnell is a famous company in the USA that has been serving outdoors and wildlife enthusiasts' products for more than 70 years. And Bushnell 202209 is a pretty small and compact hunting rangefinder, which is ideal for easy carrying in your backpack or pocket.
Bushnell BoneCollector laser rangefinder comes with up to a 50% larger objective lens paired with an all-glass optical system, which provides more light to your eye and ensures super bright images of your target. Also, it embeds several technologies that provide the most precise information about your destination.
The optics is fully multi-coated with ultra-wide band coatings that provide true-to-life colors. Bushnell hunting rangefinder is therefore most efficient to measure in feet, yards and meters. It's waterproof, which allows you to use all difficult conditions without having to worry about damage.
The ranges out up to 850 yards on a reflective target and updates range 4x per second for fast, reliable ranging. This unit has angle range compensation which gives you a true distance to the target on uphill and downhill shots and prevents your arrow from flying over the game.
It is super simple to use; just point and push the button. However, the shell is 100% hard plastic, so it is a little slippery to hold and the power button is pretty small. However, this model doesn't come with a protective case and a user manual.
PROS
Built with ARC technology
Fast ranging with scan mode
Good for long-distance ranging
Included everything you need
High quality but reasonable price
CONS
No carrying case
Doesn't come with a lanyard
No instruction manual
---
6. Visionking 6×25 Rangefinder for Hunting and Golf
Magnification: 6x | Objective Lens: 25mm | Prism: Bak4 Roof Prism | Focus System: Eyepiece Lens | Lens Coating: Full Multi Coating | Exit Pupil: 3.8mm | Eye relief: 12mm | Field of View at 1000 m: 122m(7°of field of view) | Distance measured: 15 m to 600 m | Accuracy Normal condition: +/- 1 m +/- 0.1% | Display: LCD Indicator | Power Source: CR-2 3V (Not including in package) | Dimensions: 125x73x40mm | Weight: 250g | Water-proof function: Rain-Guard
The Visionking 6×25 has been named the best new hunting rangefinder by some hunting communities. However, it is a good choice for both hunting and golfing. The golfing function includes inside the device precisely. When you operate it, you can simply press the mode button to choose the hunting or golfing mode.
In addition, it has vibration-damping technologies that stabilize your view and accelerate laser distance measurement. It performs well on all points. For example, it is water-resistant, shock-resistant, and has great accuracy and battery life.
Visionking hunting rangefinder is lightweight, you can easily handle and carry it. The overall measures just 4.8 × 2.8 × 1.58 inches and the total weight is only 8.82oz. It has vibration-damping technologies that stabilize your view and accelerate laser distance measurement.
Among other things, the Visionking hunting rangefinder can detect targets up to 650 yards away and it provides a distance reading in less than a second after locking on your intended target. The package includes everything you need to use, store and maintain.
It's super easy to use, with just the push of a button. The zoom on the rangefinder is 6x, which is more effective compared to some of the hunting laser rangefinders on the market. This unit is built with Pin Sensor Technology to ensure fast measurement with 1-yard accuracy.
PROS
High-tech and very durable
Provides accurate measurement
Built with pin-sensor technology
Several distance units are possible
Very cheap price
CONS
Doesn't have bells and whistles
Not completely waterproof
---
7. WOSPORTS 1200 Yards Hunting Laser Rangefinder
Range: 5~ 700/1200(Y) | Range Measuring Accuracy: ±1M | Angle Measuring Range: -60°~60° | Angle Measuring Accuracy: ±1° | Measuring Range of Speed: 20~300Km/h | Laser type: 905nm | Magnification: 6X | Exit Pupil Diameter: 3.7mm | Object Lens: 22mm | Field Angle: 7.5° | Battery: CR2-3V | Weight: 223g | Dimensions: 127 x 80 x 43 mm | Operating Temperature: -10°C~50°C
If you are looking for an ultra-precise and fast-calculate hunting laser rangefinder for your hunting trips, then you can pick the WOSPORTS 1200. This device combines high technology and a unique design. It is a more advanced version of the famous WOSPORTS archery rangefinder
WOSPORTS hunting rangefinder is equipped with high-end Speed Precision that allows you to have in no time and with great precision the distance between you and your prey.
It has a minimum distance of 7 meters, but it works in 0.1-meter increments. It can reach an aim that is 5 to 1200 yards away from the hunter with a magnification range of up to 6X.
This device is waterproof and fogproof; it to be used even in rainy weather. The total weight is 223g and the dimensions are 12.7 x 8.0 x 4.3 cm. It comes with a premium case. The lightweight and slim design allow you to carry it with other hunting equipment easily. You can use it in different modes for any type of circumstance.
The WOSPORTS 1200 is one of the most robust laser rangefinders for hunting on the market. The design is pretty good, and the price is acceptable for budget hunters. In addition, you can read precise results no matter the weather situation.
PROS
Compact and lightweight design
High-end model at a cheap price
Up to 1200 yards measure distance
Includes high-quality case
Fast speed and robust
CONS
Included battery is not super great
A little bit bulky
---
8. Huepar HLR1000 Rangefinder with Slope Adjustment
Laser Class: Class 1 | Laser wavelength: 905nm | Measuring range of distance: 5-1000M /1000 Yards | Magnification: 6X | Measuring range of speed: 18-300km/h | Eye piece: 16mm | Object lens: 22mm | Distance Accuracy: ±0.5 yard | Measuring Angle Range: -45°~45° | Angle Accuracy: ±1° | Battery: CR2 battery | Net weight: 223g | Dimensions: 118 x 79 x 42 mm
With Huepar HLR1000 hunting rangefinder, you can measure up to 1000 yards and display distance in both yards and meters. Huepar budget rangefinder can meet all kinds of distance measurements. For example, you can use this device for golf, hunting, and other outdoor uses.
Huepar HLR1000 advanced hunting rangefinder comes with 6x magnification with a maximum accuracy of ±0.5 yards, which will provide fast and accurate measurements. The eyepiece is adjustable so users who are nearsighted or farsighted able to see the target clearly without wearing glasses.
It has an external LCD display, making it easier to read the measurements. You can even share the readings with your friends. It has an independent Display On/Off button that will help you to use the external display independently. For the angle function, you can switch it On/Off freely by just sliding the angle switch.
This unit is comfortable to handle thanks to its simple and lightweight design. It has Tripod Screw Hole so that you can attach any standard size tripod. A standard tripod helps to measure long-distance pretty much comfortably. Huepar hunting rangefinder also comes with 2-year warranty for quality issues.
However, the eye relief is a bit short at 16 mm. But it offers a slight diopter adjustment. This device is also perfect for night hunting but performs well during the day. Huepar laser rangefinder comes in a nice package with a nice clear instruction book that explains everything.
PROS
It has long range and high accuracy
Built with an external LCD display
Six measuring modes and switch
Durable and portable design
Safe and complete set
CONS
Finishing could be better
Carrying case is poorly designed
---
Best Hunting Rangefinders Buyers Guide
The choice of a hunting rangefinder depends on its features, usefulness and the budget you have. Whether you are looking for a cheap or high-end rangefinder for your next hunt, here is all the information you need to consider before making the final purchase decision.
Not all rangefinders are equal
Under good weather, most rangefinders will perform well. However, when the weather gets tough, the performance differences will be visible between a low-end rangefinder and a high-end rangefinder. As we have seen, the laser makes it possible to measure a distance from point A to point B by traveling this round trip.
However, meteorological elements such as rain, fog or mist will create a sort of curtain for the laser that it will have to pierce in order to measure the desired distance. The laser from a lower quality range finder will have a hard time breaking through this curtain, making any measurement quite random. Conversely, the high-end model, more powerful and denser, will allow these obstacles to be pierced effortlessly.
The range of distance
The range of distance is an important factor to consider when purchasing a hunting rangefinder. The maximum range is one of the characteristics that mainly depend on price. Of course, the greater the range, the absolute quality view you will get.
A rangefinder dedicated to bow hunting will have to measure the distance up to approximately 100 yards. While a rangefinder dedicated to rifle or rifle hunting can measure up to a distance of 1000 yards and more. If the purchase of a rangefinder is made to practice bow hunting, it is not always useful to pay the full price of a device measuring long distances.
It should be borne in mind that the range announced by the manufacturers is achievable in optimal weather conditions such as average brightness, in dry weather, without obstacles, and more.
The tightness
As we mentioned above, a rangefinder is often used in harsh weather, cold, wind, rain, high humidity, etc. Because of that, a good seal will not only prevent any malfunction but also the appearance of fogging in the lenses. Although many brands offer anti-fog treatment on their lenses, you should check that your device has the waterproof certification.
You can check the tightness, thanks to its Protection Index called IP. This index is used to assess the level of tightness of a device against the introduction of solid or liquid materials, such as water or dust. You know the IP 68 is completely waterproof, even during long immersion in water.
Magnification distance
The higher the quality of the rangefinder, the more it is possible to get a significant magnification. This is usually an optical magnification ranging from 4x to 8x for a hunting rangefinder. However, you have to keep in mind that too much magnification will reduce the field of vision and may become a disadvantage sometimes.
The precision
The accuracy of a rangefinder when defines the possible margin of error in estimating the distance from the laser. The margin of error is usually 1 meter. However, depending on the quality of the rangefinder, the precision displayed by the manufacturer may vary significantly depending on the distance and the conditions of use.
Hunting mode
Some rangefinders benefit from two hunting modes (bow and rifle), which modify the calculation of the aim thanks to a calculation of angular range compensation. The rangefinder will calculate the distance to use for the shot (horizontal distance) regardless of the archer's tilt angle. This option is very practical for shots made at height such as when hunting on the stalk or in the mountains where shots are made from top to bottom involving a large angle of fire.
The archery mode allows you to display a particular highest point that the arrow must reach during its trajectory to reach the target.
Some rangefinders are able to record the power of the bow in order to optimize the trajectory of the arrow. The rifle mode considers the trajectory of the bullet according to the progressive fall of the bullet.
Weight and size
A modern hunter must equip himself with more and more accessories to facilitate or optimize himself. Consequently, the concepts of lightness and bulk should be considered in order not to overload unnecessarily. But don't skimp on the features to get less weight. It's better to choose a rangefinder that is an ounce or two heavier than an ultra-light piece of junk.
Lens quality and adjustment
Of course, the lens of a rangefinder is not expected to have a quality camera lens. But a poor quality lens will deteriorate the quality of the displayed image.
Some rangefinders provide the ability to adjust the eyepiece to allow users who require corrective lenses to see clearly through the rangefinder without wearing their glasses.
Why Buy a hunting rangefinder?
A hunting rangefinder will help hunters immediately transmit the distance that separates them from their prey. However, now you have access to precise and reliable information on the shooting distance whereas previously could only get an often. You can cover large distances or short distances.
To adapt its settings and optimize each shot
The exact firing distance allows hunters to adapt the caliber and the choke to be used when using a rifle and to adjust the telescopic sight when using a rifle.
A rangefinder is essential for bow hunting. Because it is a complex practice and it is not enough to aim at your prey to hit it accurately!
Shooting requires proper technique and needs to consider many parameters. One of the essential parameters is the shooting distance, which separates it from its target. Thanks to the rangefinder, bowhunter can get the exact distance that separates him from his prey, and allows him to prepare his shot as well as possible against the target.
To get angular range compensation
Some hunting rangefinders are equipped with an angular range compensation mode. When firing a projectile, the actual distance and aiming distance between the hunter and his target may not be the same because of the angle of fire. Being subjected to the earth's attraction, the projectile will fly over a shorter distance than the actual distance.
The angular range compensation mode automatically integrates this variation in distance according to the angle of fire and the distance to the target. Angular range compensation is effective for rifle shooting.
Conclusion
Buying a hunting laser rangefinder is easy these days because most famous optics companies offer this device. However, before reaching for your wallet, take a step back and seriously consider what you need and how you want to use it on the field or on the fairway always helpful. Also, you can save some extras to avoid features you don't need or a brand that isn't worth it.
There is also an interesting sub-category called Hunting Binoculars that you might want to consider for your hunting needs as well.
List of the Best Rangefinders At Different Price Ranges: