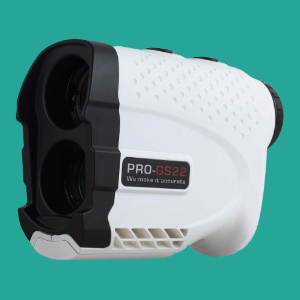 Rangefinder is a very useful device, mostly designed for hunters, golfers and other types of outdoor sports enthusiasts. This observation and measurement instrument allow you to know the distance between you and your target precisely, without you having to approach it.
The good news is that some great rangefinders brands now offer affordable laser rangefinders under 100 with high-tech and exceptional features to make outdoor activity fun and more efficient.
In addition, our recommended top 10 best rangefinders under $100 are incredibly light and compact to make transport simple and convenient. You'll barely notice it's there when you bring it on your next excursion.
However, because of the wide variety of rangefinders available on the market, it can be difficult to pick the right model under 100 dollars. Therefore, our buying guide section helps you to make a wise decision about which rangefinder model is best suitable for your needs.
Best Rangefinders Under $100 in 2022
1. Gogogo Sport Vpro Laser Rangefinder for Golf & Hunting
Magnification: 6X | Objective Lens: 16mm | Measuring Time: 0.5-1 sec | Distance Measure Accuracy: ±1Y | Measurement Distance Range: 5-650 Yards | Item Weight: 180g | Coating: Fully multi-coated | Scan Mode: Yes | Water Resistant: No | Warranty: 1-Year
Gogogo Sport Vpro Laser Rangefinder is widely used to measure distances with great precision. As its name suggests, this device can be used for both golf and hunting. To get the exact distance, the rangefinder emits an infrared ray on the target which will be reflected by it. Its measurement range is 5 yards for the minimum distance and can go up to 650 yards for the maximum distance.
Thanks to these specificities, you can easily target your prey with this device. You can also enlarge your field of view up to 6X. This level of magnification allows you to get a sharp and precise image.
Gogogo laser rangefinder is very efficient thanks to its ability to measure angles; which gives you the ease of use. Its lens measures 18mm in diameter, its eyepiece diameter measures 16mm. The focus is also adjustable, which will allow you to have a clear view.
With its maneuverability, you can attach it to your neck or store it in your pocket without worries because the device is light. In addition, you will receive a protective cover with the device.
However, it has some inconvenience, for example, you have to stay still to measure a precise point, the slightest movement and the result could be erroneous. On the design side, the Gogogo Sport Vpro is not very aesthetic, but it is not very serious, this defect is quickly made up for by its price.
PROS
Efficient cost-effective rangefinder
Provide high-precision distance measurement
Pin lock feature works pretty well
Easy to handle and use
Comes with 1-year warranty
CONS
Instructions aren't details but it is pretty easily figured out
---
2. Halo XL450 Compact Hunting Laser Rangefinder
Magnification: 6X | Objective Lens: 24mm | Measuring Time: 0.5-1 sec | Distance Measure Accuracy: ±1Y | Measurement Distance Range: 5-450 Yards | Item Weight: 185g | Coating: Fully multi-coated | Scan Mode: Yes | Water Resistant: Yes | Warranty: No
Cheap! This is the first asset of the Halo XL450 professional laser rangefinder. Going hunting with Halo XL450 hunting laser rangefinder is the guarantee of good scouting. Again, with this model, you will easily and quickly get complete information detailing the distance you are looking for. But, don't compare the clarity with the $300-$500 rangefinder.
This hunting laser rangefinder can also calculate the speed of an object, which makes it significant. It has a Gauge speed of 5-450 Yards and is accompanied by a trigger to be more efficient. However, the Halo XL50 model is not a long-distance rangefinder. But for short and medium distances, it will be the best pick under 100 dollars with no doubt.
Halo XL450 laser rangefinder is comfortable to handle thanks to its rubber design, feels heavy and sturdy. Also, it is respectful of the environment. You will not be entitled to unpleasant odors and the bag, that accompanies it, does not emit noise to the touch, which is not likely to frighten your target.
Compact size and accurate readings are also amazing. You can even use it wearing glasses. This could be a great little rangefinder for any bowhunter.
The Halo XL450 comes with a CR2 / 3V battery. To help you in its use, an instruction manual in English is provided with the delivery. However, this device doesn't come with a protective case, we encourage manufacturer to add this for safety.
PROS
Effective and easy to use
Cheap and ecological device
It has several modes for different uses
Built in angle intelligence technology
Non-slip grip and premium glass lenses
CONS
Doesn't come with any case or cover
---
3. TIDEWE Camo 700Y Hunting Laser Rangefinder
Magnification: 6X | Objective Lens: 18mm | Measuring Time: 0.5-1 sec | Distance Measure Accuracy: ±1Y | Measurement Distance Range: 3-1000 Yards | Item Weight: 160g | Coating: Multi-coated | Scan Mode: Yes | Water Resistant: Yes | Warranty: 1-Year
The TIDEWE Camo 700Y is also a super-efficient hunting laser rangefinder under $100. It is most often used in golf but if you are a hunter, this model can be an excellent choice for you. With this high-tech device, you will get an accurate measurement of 3 at a distance of up to 1000 yards.
Compared to the rangefinders described above, this model is more or less limited. However, it offers a clear and precise image, no matter the distance, as long as it does not exceed 1000 yards.
TIDEWE Camo 700Y offers its user several measurement modes. We can cite: distance measurement mode, flag lock mode, scan mode, speed mode, fog mode, etc. You can change meter to yard pretty much easily. It comes with a belt pouch to avoid getting in the way.
The lens diameter is 18mm and a 6X zoom, you can do some focus according to your needs or expectations. Its speed detection range is 0-300 km / h. For your convenience, you can adjust its eyecup as you like. TIDEWE rangefinder is also easy to handle because it weighs 152 grams.
However, some functions are a bit complex to use, which forces you to use often the user manual. The laser also encounters difficulties in aligning itself when the weather is bad, especially when raining. But this small downside is quickly caught up thanks to its competitive price of 80 dollars.
PROS
Fast and accurate reading rangefinder
Lightweight and durable construction
User-friendly interface (basic features)
Comes with a nice pouch with a magnetic closure
Very clear glass
Good value for the money
CONS
Doesn't pick up terribly well in lower light conditions
Display brightness could be better for glass users
---
4. AIRSSON Laser Rangefinder for Hunting & Golfing
Magnification: 6X | Objective Lens: Not Specified | Measuring Time: 0.5-1 sec | Distance Measure Accuracy: ±1Y | Measurement Distance Range: 5-650 Yards | Item Weight: 125g | Coating: Multi-coated | Scan Mode: Yes | Water Resistant: Yes | Warranty: No
The AIRSSON is a waterproof and dustproof laser rangefinder under 100 dollars. This is the first advantage that many outdoor enthusiasts looking for. Also, if you want to go hunting in the rain, this is ideal for you.
It will give precise results for both hunting and golfing. You can change the units of measurement. For example, you can choose between yard and meter. However, to switch meters and yards, just press the Power Button and Mode Button at the same time for 0.5 seconds. And with 6X magnification level, AIRSSON laser rangefinder has a range of 5 up to 700 meters.
AIRSSON offers multiple functions such as scanning, locking the flagpole, fog, and "Speed" mode. It can quickly and accurately scan and lock flag range, not what's behind the green. This flagpole locking function measures a distance of up to 250 yards. You can choose between these measurement methods depending on the situation in which you find yourself.
This Rangefinder is built-in 500mA rechargeable lithium battery. You can charge it with USB cable. It is more convenient; you don't need to replace the battery, saving your time and energy.
The total weight 125 grams, still too light compared to other laser rangefinders. The compact design also easily fits in the pocket. However, you could easily lose it for lack of attention. On the other hand, you win a lot of points on the price side, because it costs only 60 dollars.
PROS
High precision range measurement
Built-in Fast Flag Lock Technology
Compact and lightweight
Continuous Scan Mode
Convenient charging
CONS
Button feels cheap
Too light
---
5. WOSPORTS Upgraded Golf Laster Rangefinder
Magnification: 6X | Objective Lens: 25mm | Measuring Time: 0.5-1 sec | Distance Measure Accuracy: ±1Y | Measurement Distance Range: 5-800 Yards | Item Weight: 180g | Coating: Fully Multi-coated | Scan Mode: Yes | Water Resistant: Yes | Warranty: 1-Year
The WOSPORTS brand offers several ranges of rangefinders under $100 but this upgraded one is undoubtedly the simplest and most affordable rangefinder from the brand. You can easily use it thanks to its simple button. Its range is 5 meters up to 800 yards. With its 6X magnification, you will still have a crisp, crisp image.
However, this rangefinder was specially designed for golfing because it has a pocket-size. With 180 grams of weight, it has a length of 2.76 inches and a width of 1.57 inches. It would be perfect for those who are new to golf.
This device is also simple to operate with just two buttons: one button for power on and activating the measurement and another button for three modes and yard/meter scales. Whether you're near or far, it allows you to see the object clearly and find its distance by using fast-measuring technology. However, if we shoot the flag repeatedly, the distances differ by 1-2 yards.
WOSPORTS rangefinder is water-resistant, so you can use it in the rain and delivers a short vibration when you shoot the target. WOSPORTS's product line is expensive, compared to other brands, but this model is exceptional. Although if it is very efficient, the price is really cheap.
The package comes with an Innovative battery cover design (cover and range finder are inseparable). So you don't have to worry about missing battery cover.
PROS
Fast focus and accurate measurement
Innovative battery cover design
All rangefinder modes work well
Simple but has a nice design
Good choice for golfer
CONS
Power off 10 seconds without operation
Battery died pretty quick
---
6. RINKMO Long Range Rangefinder for Target Shooting
Magnification: 6X | Objective Lens: 25mm | Measuring Time: 0.5-1 sec | Distance Measure Accuracy: ±1Y | Measurement Distance Range: 5-1100 Yards | Item Weight: 164g | Coating: Fully Multi-coated | Scan Mode: Yes | Water Resistant: No | Warranty: No
RINKMO Long Range rangefinder is a high-performance distance measuring device. As its name suggests, this device is strong and has a maximum range of 1100 yards. If you want to go target shooting, RINKMO laser rangefinder will help you a lot in determining your target. Even in bad climatic situations, you can use this device because it is designed for all seasons.
Its specific dimensions make it easy to handle and give you the ease of use. This unit has five targeting modes. The scan is the default mode but you can change it to other targeting modes. It can measure the travel speed of light and time interval so that users can calculate accurate distance.
You can measure horizontal distance, vertical distance and slope angle. Meter and Yard results are available in this model, just press mode for 2s to switch. RINKMO rangefinder also has fast focus system which allows golfers to adjust the optic focus to ensure sight clarity and accuracy.
It has an angular range ARC targeting mode. RINKMO is ideal for bow hunting enthusiasts but also for experienced hunters. It is powered by a battery. So if you ever run out of battery, all you have to do is change the batteries, no fuss.
PROS
High accuracy
Superior performance
Hunting-no glow, long-distance
Excellent rangefinder for the price
Flag-Lock with vibration
Built-in slope correction technology
Range up to 1100 yards
CONS
Package doesn't include additional accessories
---
7. BIJIA Laser Rangefinder for Hunting, Shooting, Golf
Magnification: 6X | Objective Lens: 16mm | Measuring Time: 0.5-1 sec | Distance Measure Accuracy: ±1Y | Measurement Distance Range: 5-650 Yards | Item Weight: 180g | Coating: Fully Multi-coated | Scan Mode: Yes | Water Resistant: Yes | Warranty: 2-Year
The BIJIA laser rangefinder is a powerful and versatile measuring tool that can help you easily detect your target while hunting. This model has a range of 5 to 650 yards and uses a powerful laser beam to measure the distance between you and your prey effectively. To have better visibility, it can enlarge your field of vision 6X. You could therefore better capture your target for a successful hunt.
BIJIA laser rangefinder is made of strong and durable elements, so you don't need to worry about dropping it while camping or hunting. Its robust exquisite EVA carrying case means it is resistant even in the event of an impact.
It weighs only 180g and its compact size allows you to pocket it and take it everywhere without the clutter. It has a clear LCD display and a reticle within the field of view. This device stops automatically after use. With the purchase of this laser rangefinder, you will have a distance indicator, a storage case, a cloth for its cleaning but also a user manual.
BIJIA Multifunction laser rangefinder is very easy to use. One of its great strengths is the fact that it can be used even in bad weather as it is both waterproof and dustproof. It works with a CR2 lithium battery which is included in the package.
The package comes carrying Strap, Cleaning Cloth, English Manual, and Color Box. And to ensure quality, BIJIA also offers 2 years Quality Warranty and friendly Customer Service. This versatile device is very effective for hunting, Shooting, Golf, and Camping.
PROS
Multi-function Hunting Rangefinder
Durable Body and Ultra Clear LCD Display
Compact and slim design
Robust and solid construction
Adapted to bad weather
Easy to use
CONS
Plastic housing
Manual is nothing to say hunting or target shooting
---
8. BOBLOV Accurate and Fast Locking Rangefinder
Magnification: 6X | Objective Lens: 22mm | Measuring Time: 0.5-1 sec | Distance Measure Accuracy: ±1Y | Measurement Distance Range: 6-656 Yards | Item Weight: 168g | Coating: Not Specified | Scan Mode: Yes | Water Resistant: Yes | Warranty: 1-Year
The BOBLOV is one of the best accurate and fast locking laser rangefinders for hunting, golf or archery. It measures the distance between the hunter and his prey or the flag and the golfer. It is therefore allows you to select the ideal club to achieve better shots. If you are passionate about one of these activities, BOBLOV rangefinder could be the best choice for you under 100 dollars.
This one arranges a long-range and great precision with its 656 yards / 600 meters and its precision of ± 1 degree and ± 5 km / h. Thanks to its characteristics, you do not risk losing your target. Its IP54 waterproof design ensures excellent resistance even if you use it in the rain.
This is a multifunctional laser rangefinder, you can use it in fog mode, pin finder, distance and speed measurement. The switchable units are the meter and the yard. For ultra-clear vision, it is equipped with a diopter adjustment button.
BOBLOV rangefinder is also lightweight, perfect for carrying while golfing or hunting, or for measuring and surveying without extra weight or bulk. When the flag distance is locked, the device will vibrate automatically. If you don't need this function, you can easily turn it off as your need.
It built-in rechargeable battery, you don't need worry to change the battery. The company also provides a two months refund policy and 1-year warranty. However, it takes a bit to center your eye through the finder, but that's not a problem because this is pretty common at this price range rangefinder.
PROS
Accurate and easy to use
Customized switch button
Battery lasts very well
Small and compact
Cheap price
CONS
It is sensitive and hard to hold steady
---
9. Profey Vpro-X5 Golf Rangefinder with Slope & Flag-Lock
Magnification: 6X | Objective Lens: 25mm | Measuring Time: 0.5-1 sec | Distance Measure Accuracy: ±1Y | Measurement Distance Range: 6-1500 Yards | Item Weight: Lightweight | Coating: Multi-Coated | Scan Mode: Yes | Water Resistant: Yes | Warranty: 1-Year
Profey Vpro-X5 laser rangefinder is ideal for golf. This model is designed for outdoor activities and features continuous scanning mode, mast lock, speed and distance measurement. It is waterproof, and the body is very durable. Besides that, it features 6X reconciliation with good accuracy ± 1 yard.
Profey Vpro-X5 laser rangefinder also has a measuring range of up to 1500 meters, which is the highest on our list. Its optical lens is multi-coated and of high quality. On the other hand, if you used on M2 Mode, Flag locking up to 500 yards.
This device is able to reduce reflected illumination and increase the propagation of light. This will give you a clearer vision. But to further optimize the clarity of the images, this rangefinder has a diopter.
The laser golf rangefinder has slope technology, which means it can automatically consider the slope/descent, to provide you with slope compensation distance. Even if you wearing glasses, you will not have any issues adjusting the focus to see the target clearly. Profey Vpro-X5 rangefinder has LCD digital display. For saving energy, it will automatically shut down after 10 seconds of inactivity.
And in terms of power, it is adorned with 2x CR2 lithium battery, which is rechargeable with a USB cable. Also, this unit is equipped with 2 measurement buttons, any operation is carried out efficiently and easily. Its light and compact design give you good portability. The package also includes all the essential accessories like gift box, carrying bag, carabiner, lanyard, cleaning cloth, and user manual.
PROS
High-precision golf rangefinder
Accurate and fast result
Comes with everything you need
Consistent and easy to use
Cheap price
CONS
Pretty small
Measurement accuracy may be affected by bad weather
---
10. Anyork Vpro X7 Continuous Scan Support Golf Rangefinder
Magnification: 6X | Objective Lens: 25mm | Measuring Time: 0.5-1 sec | Distance Measure Accuracy: ±1Y | Measurement Distance Range: 5-1500 Yards | Item Weight: 340g | Coating: Fully Multi-Coated | Scan Mode: Yes | Water Resistant: Yes | Warranty: 2-Year
Finally, you have reached the end of the review section: we conclude our list with Anyork Vpro X7 Golf Rangefinder. It allows you to improve your performance to optimize your scores. According to our field test, the rangefinder is must have for you, if you are a fan of golf or outdoor enthusiast. This rangefinder provides everything you need for golfing, hunting, bowhunting, and other professional application.
Anyork Vpro X7 rangefinder is developed with a combination of powerful features. Aside from its mast locking mode, it can also be used as a telescope or during a round of golf on a slope. With its 1500 yards measuring range and 6X close-in capability, it will help you aim with precision. It is light, weighs 340g. It is therefore easily transportable.
Its distance accuracy is 1 yard, and it allows you to locate the slope distance. For a clearer vision, the manufacturer has provided this rangefinder with a lens layer, increasing the transmission of light. However, you must press the "mode" button to toggle between slope golf mode and standard golf mode. Do the same operation to change the unit of measurement.
It has a quality LCD screen and multilayer optics for easier reading. To help save battery life, it will automatically shut down after 3 seconds of inactivity. You don't really need to think about quality, because the company offers 2-year warranty with lifetime customer support.
PROS
Accurate with stabilizing feature
Up to 1500 yards measuring distance
2-year warranty and lifetime customer service
Fast focus system
Works flawlessly
CONS
Automatic shut-off after 3 seconds inactive
Plastic, is not very durable
---
How to choose the best rangefinder under 100 dollars
Between a multitude of technical characteristics and enormous price differences, there are many factors that must be taken into account before buying a rangefinder. Our buying guide will walk you through the different types of rangefinders under $100 available now.
Different types of rangefinder
Although modern rangefinders almost all use similar technology involving laser beams that bounce off a target and return to the source, there are different types of models that are best suited for many applications. However, the primary users of range finders are hunters and golfers, and each type of rangefinder has unique needs to consider when deciding on a product to purchase.
Hunting rangefinders
Hunters can benefit enormously from the use of the best rangefinder. Today, many models are small enough to carry in your pocket, there is no reason to avoid a rangefinder on your next hunting trip. Whether you are using a bow or a rifle, there are several options available to make your hunt more successful.
Rangefinders designed for archery hunters calculate extremely accurately in fractions of a meter from shorter intervals. These models have a maximum range of around 800 yards, During a hunt, changes in the angle of the target or terrain will dramatically change the rangefinder performance. Gravity has less of an effect on an arrow or bullet in these situations and the distance between the hunter and the target is shorter.
Hunting rangefinders take this into account by measuring "true horizontal distance", which provides a higher level of accuracy for angled or declining shots. For rifle hunting, the best rangefinders even measure bullet drop compensation for complete accuracy.
Golf rangefinders
Rangefinders are popular optic instruments among golfers for several reasons. With a rangefinder, the golfer can get a good idea of ​​the layout of a course, determine its distance from objects along the course, and make an informed decision on which club to use.
However, one of the main functions of a golf rangefinder is to measure the precise location of the flagstick, which will go a long way to helping the golfer choose the best possible shot. Some rangefinder models are specially designed to refine the flag or pin on the course. This feature ensures accurate reading of the distance from the pin location, even when it is not clearly visible.
However, the standard restriction on golf range finders is that the device should only be used to calculate distance. Some models can provide more information, such as slope and wind speed, which could give players an unfair advantage. If you are a professional golfer or participate in games organized by a committee, it is best to choose a rangefinder that can only measure distance. This will allow you to spend less time on technical rules and more time playing.
Priority modes
You must check the priority modes of your rangefinder. Therefore, there are two priority modes for a range finder.
The first is to aim for the first target in the line of sight of the device without considering other objects in the vicinity. These so-called first priority range finders are especially suitable for activities that do not impose any obstacle between you and the target such as golf even if we can also use them for hunting.
As for the second priority rangefinders, they are more suitable for hunting. Indeed, they can target distant objects even if the path of the laser encounters obstacles such as leaves or others.
Reticle and aiming points
A laser rangefinder for golf and hunting should also have a crisp reticle and aiming points. The reticle is the cross, point or circle that our eye sees once we observe a target using the rangefinder. It requires good lighting to be clearly distinguishable when it is composed only of a black line as found in conventional laser rangefinders. It is therefore difficult to see when it is dark.
Some reticles are made of LED light, which makes them difficult to identify at night as they get very bright. You must therefore find a compromise and choose a laser rangefinder according to its reticle.
Battery power
Since these activities can last a long time, it is also important to choose a laser rangefinder that has a very strong battery level. If you like smart devices, you'll choose a battery-powered laser rangefinder or battery and charger that can be recharged.
Generally, the batteries of hunting rangefinders only change once a year even if the frequency of use is very high. However, if you plan to go hunting in extreme conditions such as rainy weather or at night, make sure to have a spare battery.
Range of the rangefinder
You should also consider the range of the rangefinder before ordering. Indeed, if a model displays for example a distance of 1200m at the time of purchase, its range can be reduced to several meters less in the event of obstacles or bad climatic conditions.
However, this distance may vary depending on the many circumstances. In ideal situations, this displayed range is always respected.
Magnification levels
As for the magnification levels, the hunting rangefinder models on the market are quite efficient. They usually offer a 6X or 7X zoom to allow you to better target your prey. Only this magnification implies a reduced field of vision except that you can see your target 6 or 7 times closer to you. Even if this factor can have this drawback, it is still quite important to buy a rangefinder for less than 100.
Image quality
Make sure that your selected rangefinder produces high-quality images. To successfully and quickly catch your target, your hunting rangefinder must provide remarkable image quality, which is not the case with all the models available on the market. However, to have this image quality, you need a good glass, which often implies a higher price.
Weight and size
Now let's move on to the weight and size of the rangefinder. It is a criterion that should not be overlooked when making your choice. A rangefinder should always accompany you without encumbering you. Choose a model that you can easily put in your pocket because in your hunting trips, you need to have it always at hand no matter the situation. So, choose a light hunting laser rangefinder with an appropriate size. If a hunting rangefinder is very small, you risk losing it easily.
Conclusion
Laser rangefinders have revolutionized the outdoor recreation equipment industry. As the rangefinders under $100 analyze above, these devices offer so many advanced features that are suitable for both hunting and golfing, from wide ranges of maximum distances to scan modes, and much more. You don't need an extensive budget to buy a great product: high-caliber rangefinders are available for you under $100. So what are you waiting for? Pick one of these fantastic laser rangefinders and discover how accurate they are.
These articles might be interesting for you: