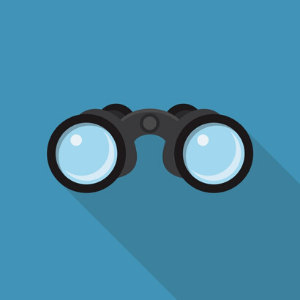 With a good pair of binoculars, you can find more joy in excursions. But buying the best binoculars under 100 dollars is more complicated than it seems at first glance because there are various models from different brands available on the market.
To make your decision easier and help to save time, we have made a pre-selection of the best binoculars under $100. We have collected all data and specifications, analyzed the best comparative tests, and evaluated countless studies on the subject.
We carefully include less expensive models without compromising quality and durability. So whether you are a bird lover, nature lover or adventurer, you can find your desired binoculars for less than 100 from our list.
Best Binoculars Under $100 in 2023 – Overview
It doesn't matter what you use it for: there are binocular models for all tastes and prices. Among these, the Adasion Adabinoculars0011 12 × 42 is a professional pair of binoculars under $100. With high optical performance, this model is ideal to be used in different conditions and superlative for birdwatching or hunting.
However, other options are available for you: you are spoiled for choice!
Best Binoculars Under $100 At A Glance
Our list is designed for multipurpose uses and suitable for a number of different activities, including hunting, bird watching, sporting events, hiking, fishing, and more.
1. Adasion Binoculars for Birds Watching and Hunting
Magnification: 12x | Objective Lens Diameter: 42 mm | Field of View: 367 feet @ 1,000 yards | Eye Relief: 18 mm | Exit Pupil: 4.2 mm | Close Focus Distance: 10ft | Optics Coatings: Fully multi-coated | Water Resistance Level: Waterproof | Tripod Adaptable: Yes | Weight: 1.25 lbs.
The Adasion 12×42 is a classic pair of binoculars designed with a price tag that hasn't caught up with inflation. It will give you everything you need to enjoy different outdoor activities such as bird watching, hunting, hiking, and more. Carrying this lightweight device, you will get one of the most useful components under $100 on the multi-layer optics market.
It can focus quite sharply and is easy to use. It is also compact enough to bring anywhere to have on hand. It is adjustable with or without glasses and has a 12x magnification level. This model is therefore very bright compared to its size and shape.
The front caps attach securely and the lens cap on the end has a nice ring that stays on the glasses, so you just pop off the cap and it dangles off the glasses. Adasion binoculars are designed with 6 pieces of 18mm large eyepiece and 16.5mm large BAK4 prism lens with fully multi-coated lenses.
They are fairly lighter than your iPad/tablet. Because its weight is about 1.25 pounds. It is made of durable and tough material that won't break easily.
For more convenience, Adasion 12×42 binoculars come with a Binoculars Phone Photography Mount that works great. The focus lens is ALSO adjustable for a wide range of uses. It will deliver 367ft/1000yds large field of view. To ensure quality, Adasion also offers a lifetime warranty for any quality issue. However, keep the device in a dry place to reach the best performance.
PROS
Good lens quality and body
Perfect size to carry all around
Effective magnification level
Collect 32% more light
Very easy to adjust
Comes with a lifetime warranty
CONS
Well protected but not handy
There is no mark on
---
2. Nikon 8248 ACULON A211 10×50 Binoculars (Black)
Magnification: 10x | Objective Lens Diameter: 50 mm | Field of View: 341 feet @ 1,000 yards | Eye Relief: 11.8 mm | Exit Pupil: Not Specified | Close Focus Distance: 15ft | Optics Coatings: Aspherical multi-coated | Water Resistance Level: Not Water Resistant | Tripod Adaptable: Yes | Weight: 1.98 lbs.
Nikon is always our favorite brand and it is well-known for its first-rate lenses. Because Nikon is some of the best lens manufacturers on the planet to produce economical, waterproof and fog-free binoculars. With eco-friendly glass surrounding the lenses and glass prisms, you will be able to see incredibly clear images of your prey in the wild.
Nikon ACULON A211 10×50 pair of binoculars is also perfect for birdwatching and vacationing. It has an excellent zoom and the light design makes it an excellent product for anyone looking to familiarize themselves with hunting or hiking binoculars for regular use.
It is more rugged and durable compared to the previous version. You get an impressive field of view: 420 yards to 1,000 yards. You can compare this model with military-grade binoculars that won't disappoint anymore.
The package comes with a carrying case, lens covers, and a strap. The case is pretty decent and simple to carry. This model also has a velcro flap for quick access. If you can do without an overview in favor of much enlargement and do not want to spend as much, it is the right choice for you.
Nikon ACULON A211 is accompanied by a 50 mm objective which allows precise observations at very long distances. The 10x magnification is more than enough to see distant objects clearly without bouncing all over the place. This device is designed to be as light as possible along with excellent ergonomics.
PROS
Lightweight and compact
Sturdy and well construction
Optics quality is excellent
Comes with a tripod adapter
Smooth central focus knob
CONS
Eyecups are not deep
They are a bit heavy
---
3. SkyGenius 10×42 Anti-fog Binoculars for Bird Watching
Magnification: 10x | Objective Lens Diameter: 42 mm | Field of View: 305 feet @ 1,000 yards | Eye Relief: 20 mm | Exit Pupil: 4 mm | Close Focus Distance: 8ft | Optics Coatings: Fully multi-coated | Water Resistance Level: Waterproof | Tripod Adaptable: Yes | Weight: 1.33 lbs.
SkyGenius is a high-quality binoculars manufacturer on the planet. If you're looking for a good pair of binoculars under $100 for bird watching, this model is the best option for you. The SkyGenius 10×42 is specially designed for bird watching. It is a really good do-something budget binocular.
Needless to say, it is one of the best durable binoculars in this price range. The chassis is extremely durable, made of magnesium alloy, and built to last. You can keep this device in your arsenal for years to come. And with an ultra-wide field of vision, you will be able to spot your prey on the football fields and plan your hunt accordingly.
This model is also waterproof with Bak-4 Roof Prisms. As for the price, we don't think it's even a question. In terms of handling and imaging performance, this is a surprising creation for the price.
The larger objective lens provides more light. The 10x magnification means that you get less hand-shaking than the 12x binoculars. The result is that it's much easier to pick up and track animals with these.
The image quality is super clear. You will also get enough light transmission to use these binoculars at night. However, SkyGenius binoculars are just normal models which don't have night vision. But it can be used at night with low light.
Overall, if you're looking for a sturdy and versatile pair of binoculars under $100 for bird-watching or bow-hunting, the SkyGenius 10×42 will do really nicely.
PROS
Best binoculars size for bird watching
High resolution and color reproduction
Instructions are easy to read
Adjustment very simple
Multi-coated green film
CONS
A little heavy for their size
Comes with a cheap case
---
4. Gosky 10×42 Roof Prism Professional Binoculars
Magnification: 10x | Objective Lens Diameter: 42 mm | Field of View: 307 feet @ 1,000 yards | Eye Relief: 18 mm | Exit Pupil: 4.2 mm | Close Focus Distance: 10ft | Optics Coatings: Fully multi-coated | Water Resistance Level: Not Water Resistant | Tripod Adaptable: Yes | Weight: 1.54 lbs.
Gosky is a well-known cheap optics manufacturer on the planet. However, these roof prism binoculars are equipped with a fully multi-coated green film lens and clear prism. It is a great device for less than 100 dollars to enable you to observe targets in a distant world with more true-to-life details.
This product is lightweight. It is 5.75 inches high and 4.96 inches wide. This model is also small enough for backpacking or hiking; it fits plenty of power display into a package small enough for a coat pocket.
This device is strong enough for magnificent animal watching. The case only fits the binoculars, and it shows the device for your camera there is no room in this carrying case to add this.
Gosky Roof Prism binoculars are built with 10X power and solid construction. They give you access to a sufficiently wide angle of view to give you the impression of seeing distant subjects placed in groups with your own eyes.
The digital zoom is equivalent to 1-3x to help you make adjustments to the magnification that suits you depending on the distance from where you stand.
The camera attachment is great as long as you have somewhere to get steady because it can get hard to see and makes for blurry pictures trying to free-hand it. The included adapter is universal so that you can set it up for any position of the camera on the back of your smartphone.
PROS
Rainproof and fog-proof Body
Robust with a modern design
Ergonomic and comfortable
Twist-down eyecups-use
Large field of view
Durable framework
Lifetime warranty
CONS
There is no space to store the camera attachment
Size a little large
---
5. Adorrgon Binoculars
with Clear Weak Light Vision

Magnification: 12x | Objective Lens Diameter: 42 mm | Field of View: 367 feet @ 1,000 yards | Eye Relief: 18 mm | Exit Pupil: 4.2 mm | Close Focus Distance: 10ft | Optics Coatings: Fully multi-coated | Water Resistance Level: Waterproof | Tripod Adaptable: No | Weight: 1.1 lbs.
The Adorrgon is a good pair of lightweight Binos under 50 dollars that is suitable for different usage. These binoculars are characterized by multiple functionalities. These are equipped with a weather protection system, benefiting from a Bushnell RainGuard HD coating. It will promote optimal light transmission.
Other features of this model are equipped with 12x powerful magnification, 42mm large objective lens, and HD vision with high-quality optics. Its ergonomic design makes the device easy to handle. When it comes to transport, its lightness won't bother you even over long-distance hiking.
These are full-size binoculars with only 1 pound weight. The IP55 rate protects against dust and low-pressure jets of water. For ease of use, Adorrgon binoculars come with a strap to drape around your neck.
The prisms are BAK-4 roof prisms, so they don't spread out like Porro prisms, which is partly why they're so compact. The FMC multi-layer broadband green film with a high light transmission of 99.5%.
However, this model doesn't come with an adapter. You need to request the phone adapter when you order/register your binoculars. Overall, it is a great little pair of binoculars under $100 with different usages.
PROS
Very durable structure
Clear weak light vision
Optic quality is good
Anti-slip grip
Very cheap price
CONS
Not waterproof only water-resistant
---
6. SkyGenius 10 x 50 Powerful Binoculars for Outdoor
Magnification: 10x | Objective Lens Diameter: 50 mm | Field of View: 367 feet @ 1,000 yards | Eye Relief: 25 mm | Exit Pupil: 5 mm | Close Focus Distance: 12ft | Optics Coatings: Fully multi-coated | Water Resistance Level: Waterproof | Tripod Adaptable: Yes | Weight: 1.75 lbs.
SkyGenius 10 × 50 binoculars are soft to the touch thanks to the rubber coating. With a weight of 1.76 lbs, it is one of the heaviest binoculars in our selection. For better contrast and resolution, these binoculars use corrective optical coating that allows excellent light transmission and color fidelity.
SkyGenius binoculars are effective from about 10 meters to about 1000 meters, so you can use this model for different activities. The objective lens is 50mm, which collects more light even in the low light situation. The adjustment wheel is flexible, you can adjust the right and left optics differently.
Another appreciable advantage for those who do not have the same vision in each eye. However, they are not night vision binoculars, but very good in built-in quality.
The middle joint has a perfect resistance to our taste. They are easy to adjust and there is some stiffness that allows them to keep it where you want them. The carrying case is soft which allows you to not have to adjust them again. The level of these binoculars for stargazing.
The SkyGenius 10 × 50 is not only waterproof but has a sealing O-ring to keep water out if accidentally submerged. The package doesn't come with a strap although there are brackets where a strap could be attached. However, the carrying case that comes with it has a strap.
PROS
Professional and powerful device
Comes with adjustable eye cups
Solid construction
Excellent anti-slip grip
Clear and brilliant vision
Large field of view
CONS
They are not weatherproof
Average quality carrying case
---
7. Kylietech 12X42 Binoculars with Phone Adapter
Magnification: 12x | Objective Lens Diameter: 42 mm | Field of View: 330 feet @ 1,000 yards | Eye Relief: 21 mm | Exit Pupil: 4.5 mm | Close Focus Distance: 15ft | Optics Coatings: Fully multi-coated | Water Resistance Level: Waterproof | Tripod Adaptable: No | Weight: 1.21 lbs.
From our point of view, Kylietech binoculars managed the balance between too high resistance and too easy adjustability very well. Thanks to their 42 mm diameter lens, which offers a fairly wide field of vision. With their multilayer treated lenses, you will get clear images with pleasant contrast. The 12x magnification ensures optimal perception and transmission of light and colors.
It features soft rubber armor which promises effective protection against impact. There is no risk of equipment breaking if you accidentally drop it.
The body material offers a non-slip texture. This pair of binoculars will therefore not slip from your fingers.
It is possible to install this specimen on a tripod. This ensures more stable pose to better appreciate the view. You don't need to use your hands all the time, which will make you less tired. In addition, the compact shape allows you to take it safely with you on hikes and other walks.
In the package, you will get two straps, one is for the carry case, which is long enough to carry over your shoulder. The lighter one is for the binoculars themselves to hang around your neck if you wish. You can even wear glasses with this model. However, it is not very convenient to wear glasses when using these binoculars.
PROS
Comes with a smartphone adapter
Waterproof and fog-proof
Advanced fully multi-coated
Very well made and durable
User-friendly with focus knobs
It's very simple to use
CONS
Smartphone adaptor only fits a standard size iPhone
---
8. Nikon Aculon A211 10×42 Budget Binoculars
Magnification: 10x | Objective Lens Diameter: 42 mm | Field of View: 340 feet @ 1,000 yards | Eye Relief: 11.6 mm | Exit Pupil: Not Specified | Close Focus Distance: 20ft | Optics Coatings: Spherical multi-coated | Water Resistance Level: Waterproof | Tripod Adaptable: Yes | Weight: 1.67 lbs.
The NIKON Aculon A211 10×42 was designed for hunting with a variety of optical zoom. It is made with spherical Multi-coated Eco-Glass Lenses that bright and clear images in most lighting conditions. However, some visual aberration around the edges. That's to be expected with budget binoculars.
This model is equipped with a Porro-type prism. It comes with a quality warranty but they're so well made you more than likely you'll never have to use it.
The build quality is obviously a lot better and focusing is no problem. These also have a nice rubberized texture, so they seem to be a bit armored in case of dropping them.
NIKON Aculon A211 binoculars have 8x magnification power, which makes the view through them appear 8 times closer than it appears to the naked eye, making the device ideal for hunting. This device also has a very wide field of view so that you can easily adjust the eye space.
The package comes with a case, a neck strap, eyepiece caps, and objective lens caps. However, the lens caps are really cheap and almost never stay on. Don't expect them to stay on in the field, they appear to be meant only for storing in the case.
PROS
Optics are very clear & wonderful
Durable Rubber-Armored Coating
Smooth central focus knob
Not too light not too heavy
Non-slip grip in wet conditions
Very reasonable price
CONS
These are not fog proof or waterproof
Pretty much heavy
---
9. Celestron Outland Multi-Coated Optics Binoculars
Magnification: 8x | Objective Lens Diameter: 42 mm | Field of View: 357 feet @ 1,000 yards | Eye Relief: 18 mm | Exit Pupil: 5.3 mm | Close Focus Distance: 13.1ft | Optics Coatings: Multi-coated | Water Resistance Level: Waterproof | Tripod Adaptable: No | Weight: 1.37 lbs.
The Celestron is a pair of binoculars with a lens caliber of 42 mm, for an eye diameter of 18 mm. It has a straight prism system and a BAK 4 prism glass. This model is effective on a field of vision of 1000m².
This device has a durable frame, and a shielded rubber case to absorb shock and vibration greatly. This model also impresses with high image quality and low weight. These are good for a field trip or a day out in nature. And the zoom is reasonable without losing quality.
Celestron Outland binoculars are specifically designed for different outdoor activities. Even in the most difficult climatic conditions, you can use these without any problem. The included straps are widely adjustable and very comfortable around your neck.
This device is also easy to use with focus knob and diopter rings. You can mount it to a tripod if you wish, by unscrewing the logo cap. The eyepiece cover is flexible and split on one side. You can easily tie a lanyard around the unsplit side. It is also easy to carry.
Overall, the Celestron Outland model is both durable and well-armored that will be will perfectly meet your expectations if you plan to carry out outdoor activities such as driving, hiking, or hunting.
PROS
Twist-up eyecups for quick adjustment
strong and pretty high-quality
Waterproof and fogproof
Large focus knobs
Lifetime service
CONS
They aren't as bright as more expensive optics
Strap quality is not good
---
10. Anthter FMC BAK4 Prism Powerful Binoculars
Magnification: 12x | Objective Lens Diameter: 50 mm | Field of View: 360 feet @ 1,000 yards | Eye Relief: Adjustable | Exit Pupil: Not Specified | Close Focus Distance: 15ft | Optics Coatings: Fully multi-coated | Water Resistance Level: Waterproof | Tripod Adaptable: Yes | Weight: 1.1 lbs.
Last but not least, Anthter is relatively a little-known brand, but they truly focus on quality from the beginning of their journey. When you find their products – especially if you really like the way they view hunting binoculars – you will see how good they are in each product. If you want the highest possible magnification under $100, then you can rely on the Anthter 12X50!
It has up to 12x magnification level. With a pound and a half of weight, you will not forget that a pair of binoculars hang around your neck. The compact pair of binoculars is ideally equipped for all-weather use
The green lenses will make your friends look through your device with eyes of envy. You get super clear images with these amazing binoculars, all for a low price compared to most premium models. The colors are perfectly balanced, the contrast is striking, and the brilliance is easily controlled.
You can also attach your camera to it. However, normally the issue with attaching the camera to binoculars is that you have to keep your hands very stable. Pics come in the round. In the package, you will get some accessories to help you with transport and storage.
Anthter 12X50 comes to withstand so that you can attach your phone to it for far-away pictures. You can even use it on a big tripod. But the tripod install instruction doesn't come with the package. So can be hard to assemble if you don't have any previous experience.
We also have reviewed some of the best spotting scope and binoculars tripods on the market.
PROS
Built-in high-quality materials
High power magnification
Widely compatible with smartphone
Delivers bright and clear view
Comes with good case and adequate strap
CONS
Phone won't hold anything steady
Tripod is very small
---
Buyer's Guide
Choosing the right binoculars under guarantees you a good investment in the medium or long term, depending on your expectations. Because of the great variety of models on the market, it is difficult to identify the best binoculars under $100 that make up a good investment. This buying guide aims to help you recognize the model in your budget that can meet your expectation.
Magnification level
The magnification of binoculars is a measure that causes a lot of confusion. But reading is simple if you know the meaning. It is only by making your choice based on this feature that you can find the model that suits you.
The magnification is in the form of figures such as 7 × 50. The first digit indicates the magnification factor while the second expresses the diameter of each objective lens.
A 7 × 50 magnification allows you to see an object that is 100 meters away, 2 times 50, as if it were 14 meters away, 100 divided by 7. The higher the magnification factor, the more the object appears close to the real distance where it is.
You should not be content to race for magnification if the intended use of binoculars doesn't require it. You may experience a tremor effect if the magnification is too high. Consequently, if the object observed is in motion, you will be hardly able to follow it.
However, there are circumstances that require having high-magnification binoculars to better observe certain objects. You can switch to the comparison table after considering this feature.
The lens diameter
The diameter of the objective lenses plays a key role in the amount of light that the binoculars can absorb.
The second number indicates for example 10 x 25, the lens diameter. Here the 25 represents the diameter of the lens. The wider it is, the more the field of vision is, and the more the lens captures luminosity.
You should know that many binocular models present themselves as adapted to night conditions, and often have nothing more than the others than large lenses and it is advisable to be wary of this indication.
Large lens diameter also involves heavier equipment and therefore has an impact on the weight of the binoculars. Their format will be different. So if you need compact and light models, it is better to favor restricted lens formats.
Weight and size
The third but most important factor therefore obviously concerns the weight and size of the binoculars. It is difficult to find the perfect balance between strength, performance and lightness. For children or people who do not want to charge, the lightest models should be favored.
Size is also very important, especially when hiking where the user must carry his equipment throughout the day. A weight that is close to a kilogram can really be heavy in the long run, especially when you consider that the strap pulls on the neck and thus pulls it more and more forward as the day goes by.
The angle of view and field of view
The angle of view and field of view describes the amount of landscape, measured horizontally, that is visible when looking through binoculars. The magnification level directly affects the field of view.
Having a narrower field of view binoculars don't spot small or moving objects such as birds when looking into the distance. Narrow field of view lets in less brightness, so you will get slightly darker images.
Keep in mind that the field of view is very important to get the original view. This specification indicates the size of the area that can be seen at a glance, 1,000 yards from where you are. Binoculars can have very different fields of view so it is best to always check the specs whenever making final comparisons.
Housing
You should emphasize the shape and function of the binoculars rather than performance. The open or closed bridge refers to the central part that connects the two optical tubes on the roof prism binoculars. Choosing the right housing not only allows for a secure grip but also reduces the overall weight of the lens.
Accessories
The basic accessories are useful to prevent lost or broken items or can simply make carrying or using the binoculars a little easier. Among these, it is important to mention:
Shoulder Strap: It is a loop that clips onto the end of the frame. So when you need to take off the lens caps, just flip them over and you don't have to worry about losing them. However, make sure they are longer, adjustable, padded, ergonomic, colored, or combined with your favorite camouflage suit.
Cleaning Kit: The binoculars cleaning kit includes cleaning solutions but also cloths, brushes, and tools that are used to clean and maintain your devices properly.
Tripod Adapters: You know 10x magnifications binoculars are sometimes difficult to keep fixed, especially if they have large lenses. In this case, the tripod mount makes it easy to mount them on a tripod. That's why sometimes a tripod adapter is needed.
Harnesses: The neck strap that comes with most binoculars is fine. There are numerous options you can choose from. However, make sure that you can hold the device in your hand while making other movements. Some harnesses keep the binoculars close to the body and greatly reduce sway when running, climbing, or skiing.
Digiscoping: The use of adapters for digiscoping has increased in recent years as almost all cell phones have cameras. These adapters, whether binocular, specific for the phone or universal, allow you to mount the phone on one of the eyepieces and take enlarged photos. These adapters can be made of plastic or metal for different types of uses.
Other features
The small details make the difference. Resistance to humidity, anti-UV treatment, non-slip coating, eyecups suitable for wearers of glasses, and lens caps that are not lost at the slightest movement of air. These are little things, but they will make your experience even more enjoyable.
The quality of the glass and its processing should always be of high quality, which not only minimizes reflections but also promises a long service life and can be repaired if in doubt. If the difference between two identical models is a few dollars, invest in a comfort model.
FAQs
How can you maintain the optics of the binoculars?
Most of the binoculars on our list come with dust-cleaning clothes and brushes. You can also get a lens brush and a rubber blow from a specialist optics store to remove dust from the lenses gently. However, raindrops should be removed with a tissue or a clean linen cloth that has been washed several times.
If you wipe off dust with a cloth, you will sand the lens surface matt over time and the optics will get an undesirable soft-focus effect. On the other hand, dried raindrops leave edges that can be removed by breathing on with the said paper handkerchief or linen rag.
What is the difference between 8 × 42 and 10 × 42 binoculars?
If you want to buy binoculars, you must first know how to identify the criteria that distinguish them from each other. The 8 × 42 binoculars, unlike the 10 × 42, offer a wider field of vision. It is precisely at this level that the difference is found between these two types of binoculars.
So if you want to get a "panoramic" view worthy of the name, 8 × 42 binoculars would be best. These have a wider field of vision, up to 20 to 30 meters. In other words, they stand within 20℅ of difference compared to 10 × 42 binoculars.
How to recognize a good pair of binoculars?
To help you better recognize a good pair of binoculars, you should first refer to the magnification and objective lens of the binoculars you prefer. And make your choice according to the diameter of the objectives. Because the amount of light depends on the diameter of the lens.
For better brightness, and better image quality, we recommend choosing binoculars with larger lenses. YOu should then consider the weight of your device. Because to go hiking or venture into a forest, lighter model will essentially help you.
How to calculate the magnification of binoculars?
It is important to know that the first number of the reference of a twin pair defines its magnification capacity. For example, for 8 × 42 binoculars, the subject you are looking at will appear 8 times closer through the binoculars. This means that even if the subject is actually 800m from you, it will appear to be 100m away.
Conclusion
A good pair of binoculars is worth considering for hikers, anglers, hunters, bird watchers, concert lovers, theatergoers, and all other nature or culture lovers. As previously mentioned, since there are many models at different price ranges on the market, you should speculate about the purpose of use.
Keep in mind that brightness and clarity undoubtedly remain the highly essential and priority characteristics to look for in binoculars for a flawless adventure. If you cannot able to test binoculars before purchasing, the best you can do is to research the brand, look for user reviews, and ask questions before purchasing.
---
Check Related Posts: