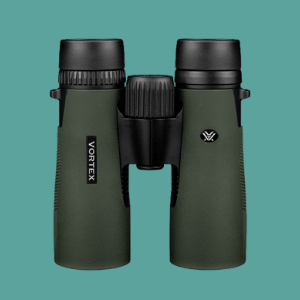 In recent years, the world of binoculars has seen significant advancements in technology and design, offering enthusiasts and professionals alike a wider range of high-quality options at affordable prices. However, before choosing binoculars, you need to pinpoint where you exactly want to use this device.
With a budget of $300, you're in a sweet spot to find binoculars that offer a perfect balance of performance and affordability. In this guide, we'll take you through the top 10 binoculars under $300 for this year. We've researched and evaluated various models to bring you a diverse selection that serves different preferences and applications.
You will be able to find out which model is best suitable for you because we examine each product in detail. Additionally, we'll provide a complete buyer's guide to help you understand the key features to look for when choosing the right pair of binoculars for your specific needs.
Best Binoculars Under $300 Reviews 2023
1. Bushnell Engage 10×42 Matte Black Binoculars
Magnification: 10x | Objective Lens Diameter: 42 mm | Field of View: 340 feet @ 1,000 yards | Eye Relief: 18 mm | Exit Pupil: 4.2 mm | Close Focus Distance: 8ft | Optics Coatings: Fully multi-coated | Water Resistance Level: Waterproof | Tripod Adaptable: Yes | Weight: 1.73 lbs.
The Bushnell brand is renowned for its expertise in crafting distinctive binoculars with superb lens quality, consistently offering affordability without compromising on performance. Without a doubt, the Bushnell Engage 10×42 stands out as an excellent choice for binoculars under $300.
It notably offers a large lens that will give you a brighter and wider angle of view at the same time. In addition, with its 10x magnification and the objective diameter is 42 millimeters, you will enjoy superior visual comfort, whatever the observed landscape.
Also, Bushnell Engage 10×42 binoculars are among the best because their lenses have undergone an extra-fine multilayer coating, which ensures perfectly bright views even on moving objects. To put it simply, this model has it all!
It features fully multi-coated optics with ED Prime Glass and draws in an incredible amount of light. In low-light situations, this device lets you see more clearly in the early morning and late evening and in shady, wooded environments. This is also versatile and offers high-resolution imagery.
Bushnell Engage binoculars come equipped with a locking diopter, ensuring that your preferred settings for your dominant right eye remain securely in place. They are very similar to the Legend L series in terms of construction but have better glass. However, there is some chromatic aberration, but it isn't noticeable unless you are really looking for it and have a trained eye to see it.
PROS
High-performance sports optics
Good construction
Best field of view
Sharp image quality
Compact and slim
CONS
Eyecups are not sturdy enough
Objective covers fall off easily
---
2. Vortex Optics Diamondback DB-215 HD Binoculars
Magnification: 10x | Objective Lens Diameter: 42 mm | Field of View: 330 feet @ 1,000 yards | Eye Relief: 15 mm | Exit Pupil: 3.5 mm | Close Focus Distance: 5ft | Optics Coatings: Fully multi-coated | Water Resistance Level: Waterproof | Tripod Adaptable: Yes | Weight: 1.33 lbs.
As mentioned in our previous posts, I have long considered the Vortex optics because of their outstanding quality and low-mid price ranges. Anyway, the Vortex Diamondbacks DB-215 are roof prism design binoculars that are lightweight and have a very sturdy feel to the focus wheel and to the hinge. They provide good resolution in low light conditions. This feature you can compare to other binoculars that cost $500-1000, or more.
The rubber armor coating gives the device a premium feel and helps hold both the objective and ocular lens covers in place for protection. I personally prefer the rubber armor because it helps to soften the sound when the user is not careful enough and lets the rangefinder bump into the binoculars.
The lens is fully multi-coated which increases light transmission with anti-reflective coatings on all air-to-glass surfaces. The adjustable eyecups twist up and down for comfortable viewing with or without eyeglasses.
It comes with a carrying case for protection when not in use. It also has a tripod adapter, so you can mount it on a tripod or a window mount which will enormously reduce the cost of spotting scopes.
Diamondbacks DB-215 binoculars have HD to indicate that a better quality of optical glass is used in the lenses. Their field of vision, clarity and magnification capacity are great for demanding consumers. Of course, this model is not as good as the 500-dollar binoculars that have been recently released from Vortex, but you will love this pair at this price range.
PROS
Rubber armor provides secure handling
Durable external protection
Nice case with chest straps
It has a very good clarity
Non-slip grip
CONS
A bit difficult to attach the tripod adapter, unless you have tiny fingers
---
3. Steiner BluHorizons 2344 Unique Binoculars
Magnification: 8x | Objective Lens Diameter: 32 mm | Field of View: Not specified | Eye Relief: 20 mm | Exit Pupil: 4 mm | Close Focus Distance: 6ft | Optics Coatings: Fully multi-coated | Water Resistance Level: Waterproof | Tripod Adaptable: No | Weight: 13 lbs.
If you are new to the art of observation and looking for a pair of binoculars that is reliable, efficient and economical, the Steiner BluHorizons 8×32 is inevitably the best model for you. They have many assets to highlight, starting with their hyper-accessible price.
The Steiner BluHorizons 8×32 is one of the best budget binoculars that is built with Unique Lens Technology. It is easy to adjust with its large central dial. This unit also has built-in auto-bright sunlight adaptive lens technology that will automatically adjust the brightness to provide the best view in any situation.
With a weight of only 21 oz, the BluHorizons 8×32 is ultra-pleasant and very comfortable to use. It has a rubber coating that will help you to hold them perfectly in your hand. Also, soft rubber cups surround your eyes to keep side light, wind, dust and glare from compromising crisp and comfortable pictures.
It offers a wide-angle visual field as well as lenses that have been completely covered with a protective layer that guarantees ultra-bright images and optimal contrast. With their 8x magnification and 32 millimeters of objective diameter, the Steiner BluHorizons 8×32 is great for hunting, bird watching, mountain viewing, and more.
The package also comes with a neoprene pouch that offers excellent protection in bad weather. When you try them out, you will even find it hard to believe that they can be sold for such a small price.
PROS
Built in auto-bright Lens Technology
Wide-angle field of view
Compact and light
Unique design
Fast-Close-Focus
CONS
The case is just a neoprene dump pouch with a drawcord
Not tripod adaptable
---
4. Nikon 7577 MONARCH 5 10×42 Binocular
Magnification: 10x | Objective Lens Diameter: 42 mm | Field of View: 384 feet @ 1,000 yards | Eye Relief: 18.4 mm | Exit Pupil: 4.3 mm | Close Focus Distance: 8.2ft | Optics Coatings: Fully multi-coated | Water Resistance Level: Waterproof | Tripod Adaptable: No | Weight: 1.35 lbs.
First released over 10 years ago, the Nikon MONARCH 5 is still one of the best affordable binoculars under $300. It is particularly good for different uses, even if you can use them in extreme weather. Because it is waterproof, fogproof, and has a rubber-armored body for strengthened durability. You can side by side this device with a significantly more expensive model such as the NIKON Monarch M7 10×30. It has the typical Monarch look and is externally well-made with nice armor and quality components.
The images are amazingly clear and bright if rather narrow, and with more off-axis curvature and astigmatism than the best. They work very well for their intended use as a birding binocular, but in the night sky too. The field certainly isn't wide (not very curved, but it isn't flat either).
Nikon MONARCH 5 model is also lightweight, and handling is super comfortable. Their compact size and nonslip surface are also a real bonus on long walks or travel. The grippy black armor also makes the binoculars very secure in the hand, but it is a real magnet for dust and fluff.
The eye relief is good, and the built quality is outstanding; You won't have any strain on your eyes while using these on close or far away objects of interest when wearing glasses.
This model is also equipped with additional user-friendly accessories such as turn-and-slide rubber eyecups, a smooth central focus knob, flip-down lens caps, and an exceptional carrying case. Although Nikon Claims it is built for extreme use, it is not as immersion-resistant as the very best.
PROS
Smooth and accurate
Built for extreme use
Very lightweight
Great eye-relief
Comes with a nice case
CONS
Close focus is not perfect for butterflies
Lens covers don't really fit the Binoculars properly
---
5. Celestron Nature DX ED 8×42 Premium Binoculars
Magnification: 8x | Objective Lens Diameter: 42 mm | Field of View: 393 feet @ 1,000 yards | Eye Relief: 17.8 mm | Exit Pupil: 5.25 mm | Close Focus Distance: 5.5ft | Optics Coatings: Fully multi-coated | Water Resistance Level: Waterproof | Tripod Adaptable: Yes | Weight: 2.05 lbs.
To meet the particular demands of hunters, birders, and outdoor enthusiasts, Celestron released a new series of binoculars with extra-low-dispersion (ED) glass. With 8x magnification and 42mm objective lens, the Celestron Nature DX delivers bright high-contrast images with accurate true-to-life color and crisp clarity, even when you observe from long distances.
These binoculars feature anti-reflection fully multi-coated extra-low-dispersion glass lenses with phase-corrected BAK4 roof prisms to achieve this optical performance. A 60° wide apparent angle of view presents an immersive observational experience to complement the impressive performance.
Celestron Nature DX 8×42 model also allows you to take in sweeping vistas without having to move your head very much—making it ideal for everyone, from stalking hunters to sports fans watching a game on a large playing field.
Additional features like a 17.8 mm eye relief and wide exit pupil improve viewing comfort while reducing eyestrain, so long glassing sessions are more pleasurable.
The chassis is made of a lightweight and durable polycarbonate that is corrosion-resistant. It is designed for lifetime outdoor use. The optical tubes are also nitrogen-filled and O-ring sealed so don't have to worry about waterproofness and resistance level, even in foggy weather.
However, Celestron Nature DX binocular is a bit heavy but the compact roof prism design provides a slim form factor without compromising performance. Large slip-resistant center focus wheel is also easy to manipulate in cold or wet conditions, or when people usually wear gloves.
This unit is also tripod mountable for hands-free use, to eliminate vibrations and arm fatigue. The order includes front and rear lens caps to protect from dust and debris.
PROS
Wide 60° Apparent Angle of View
Compact roof prism design
Closed bridge configuration
Solid and durable construction
Easy to use
CONS
Eyecups are a little fragile
---
6. Avalon Optics 10×42 PRO HD Binoculars
Magnification: 10x | Objective Lens Diameter: 42 mm | Field of View: 283 feet @ 1,000 yards | Eye Relief: 15 mm | Exit Pupil: 4.2 mm | Close Focus Distance: 9.3ft | Optics Coatings: Fully multi-coated | Water Resistance Level: Waterproof | Tripod Adaptable: Yes | Weight: 1.21 lbs.
If you're looking for Pro HD binoculars to enjoy each performance in the best possible conditions, we can invite you to discover the Avalon Optics 10×42 PRO HD. This is a great professional binocular that is specifically designed for outdoor use. It can be perfectly used for Birdwatching, Safari, Sports Viewing, Hunting, Travel, Moon/Star Gazing, and more).
The brand offers here fully multi-coated on all glass-to-air surfaces that are nonetheless ultra-comfortable and ultra-efficient to use. For less than $250, it is really nice looking and very easy to use as a wide view for spotting wildlife.
Avalon Optics PRO binoculars allow for the highest level of light intake and deliver crystal clear and razor-sharp images. The central focus wheel allows you to focus quickly on subjects, either near or far. You can set the single-eye diopter to adjust for differences between your right and left eye.
This PRO HD model features 10x magnification and a 42-millimeter lens diameter, perfectly suited for indoor shows. With its weight of only 550 grams, this device is very simple to carry and operate. Its field of vision of 283 feet is also quite simply breathtaking.
With Avalon Optics 10×42 PRO HD Binoculars and for only a few hundred dollars, you will benefit from a pair of quality binoculars that you will never imagine being able to do without. When internally filled with nitrogen gas, they are assured to remain fog-free even in the harshest temperatures.
PROS
Multipurpose binoculars
Compact and lightweight
Excellent clarity
Solid construction
Good value for your money
---
7. Nikon Prostaff 3s 10×42 Binocular
Magnification: 10x | Objective Lens Diameter: 42 mm | Field of View: 367 feet @ 1,000 yards | Eye Relief: 15.7 mm | Exit Pupil: 4.2 mm | Close Focus Distance: 9.8ft | Optics Coatings: Fully multi-coated | Water Resistance Level: Waterproof | Tripod Adaptable: No | Weight: 1.27 lbs.
The new Nikon PROSTAFF 3S binoculars are both efficient and economical, and they are the most famous series from Nikon in the world of observation. Moreover, many specialized magazines, such as Wirecutter, recommend this pair of binoculars for hiking or ornithology for example.
The Nikon Prostaff 3s is extremely compact and light, ideal for different outdoor activities. The slim body and comfortable grip make it easy to handle. You can easily take it with you without feeling embarrassed by its weight.
The performance is at the same time rendezvous. Indeed, they benefit from a mirror coating in high-reflectivity silver alloy. This allows for better brightness of the image. Likewise, multi-coated lenses also accentuate this brightness. The 10x magnification is the perfect compromise between attention to detail and the need for a wide field of view.
The images are crisp and bright, thanks to the multilayer coating of the lenses and the high reflectivity coating of the prisms. However, this model is a little too big and powerful for indoor use. But it has excellent optical quality and is very comfortable to use with one hand.
Nikon Prostaff 3s binoculars are waterproof and anti-fog, making them suitable for all weather conditions. However, some users complain that the lens caps are oversized but this thing did not happen in every case. And in the end, you have a device capable of providing you with a beautiful image in low or bright light.
PROS
Superior image quality
Limited lifetime warranty
Large eye relief ensures perfect field vision
Light and compact
Easy to focus
CONS
Very basic and classic design
---
8. Leupold BX-2 Alpine 10×42 Binocular
Magnification: 10x | Objective Lens Diameter: 42 mm | Field of View: 367 feet @ 1,000 yards | Eye Relief: 15 mm | Exit Pupil: 3.2 mm | Close Focus Distance: 9.8ft | Optics Coatings: Fully multi-coated | Water Resistance Level: Waterproof | Tripod Adaptable: Yes | Weight: 1.75 lbs.
Leupold BX-2 Alpine binoculars would be optimal if you are looking for high-performance binoculars for hunting at a fair price. This device allows you to benefit from a certain quality for fixing targets. It is the hallmark of the Leupold brand recognized around the world for the reliability of its optics devices.
The Leupold BX-2 Alpine is very compact and light, you can take them everywhere with you without being embarrassed. This doesn't detract from its image quality which is of good quality. Its versatility will allow you to use this binocular during a hike, hunting, or other outdoor activities for example.
The image is crystal clear even in low light. The 3D pop you get is super cool because the optical system is specifically designed to allow you to see more detail in low light and is optimized for use under these conditions.
BAK 4 Prisms also provide an exit pupil that is perfectly circular, exhibiting minimal edge distortion. The included kits are super quality. For example, the chest bag is solid and has a better overall design than the Vortex Optics Diamondback DB-215.
In addition, this device is waterproof and anti-fog! So you will be able to use them all over the year, doesn't matter what the weather conditions. Fit, finish, and optical quality are also great if you compare them with basic binoculars at this price range.
Finally, if you are using this pair exclusively for hunting where the chest strap might be more appropriate attire, don't need to pay attention to all the products on this list, and pick the Leupold BX-2 Alpine.
PROS
Modern top hinge body design
Large diameter focus wheel
Waterproof and fogproof
Scratch-resistant
Lifetime guarantee
CONS
Focus ring is poorly attached
There is no strap
---
9. Athlon Optics Midas UHD Roof Prism UHD
Magnification: 8x | Objective Lens Diameter: 42 mm | Field of View: 473 feet @ 1,000 yards | Eye Relief: 17.2 mm | Exit Pupil: 4 mm | Close Focus Distance: 6.5ft | Optics Coatings: Fully multi-coated | Water Resistance Level: Waterproof | Tripod Adaptable: yes | Weight: 1.46 lbs.
The Athlon Optics Midas UHD 8×42 could be a good choice, especially due to its lightness (approx. 23oz) and compactness. It features ED glass to give users little or no chromatic fringe image so the final result brings a clearer and sharper image.
In addition, there is a reduction in magnification to maintain adequate brightness. The 8x close-up binoculars are ideal for medium-range observation whether in the woods or in the countryside. The Midas UHD model is also available in 10 × 42 sizes.
The lenses are fully advanced Multi-Coated which gives you better light transmission to bring optimum brightness and true color across the entire light spectrum. Also, the argon purging ensures you better waterproofing and thermal stability in extreme weather with 8.1 degrees field of view Angular.
Their field of vision is wide and very pleasant (about 144 m). It can also be used with a tripod even though this device isn't heavy. These roof-prism binoculars are also slim and handy thanks to a magnesium chassis. However, the eyepiece lens covers are rubber and they are a bit slippery.
The package includes a soft carrying pouch and a neck strap you hook up on the side of the binoculars. Considering the cost, the coatings and treatments that contribute to the optics' quality are truly remarkable.
PROS
Lightweight Magnesium Chassis
Relatively close focusing
Long eye relief
Wide field of view
Reasonably cheap
CONS
The eyepiece lens covers aren't good
---
10. Zeiss Terra ED 8×42 Binoculars
Magnification: 8x | Objective Lens Diameter: 32 mm | Field of View: 442 feet @ 1,000 yards | Eye Relief: 16.5 mm | Exit Pupil: 4 mm | Close Focus Distance: 5.25ft | Optics Coatings: Fully multi-coated | Water Resistance Level: Waterproof | Tripod Adaptable: No | Weight: 1.125 lbs.
Last but certainly not least in our selection of the top 10 best binoculars under $300, we have the Zeiss Terra ED 8 × 32. It is as lightweight as pocket binoculars. This stylish model could be a good choice for mountain hikers and for photographers when weight matters and the ambient light is strong. The small size also makes them enjoyable for children, or for leisure activities such as shows and hiking.
The hydrophobic multi-coating provides optical glass to ensure more clarity and precision in all situations. The large, smooth, and easy-to-grip focus wheel makes focusing particularly easy with one finger, without having to do too many micro-adjustments. Because of its large field of view, the format is also ideal for marine binoculars.
You'll notice the advantages of Terra ED binoculars as soon as you unbox them: your index finger automatically lands on the focusing wheel. You won't need to figure out again how you hold the device when something exciting suddenly happens in front of you. In next to no time, you'll have it sharply in focus.
ZEISS has developed a Hydrophobic Multi-layer Anti Reflective Coating for this model, ensuring a clear and unobstructed view in any weather condition. With its waterproof casing reinforced glass fibers, the body construction is very robust and pleasing.
The binocular is very durable and weighs only 16oz, which can be used to observe mammals at dusk. You can also easily fit into any bag and are nearly indestructible. It is the favorite model of naturalists under the spell of mammals and raptors living at night.
PROS
Smooth, exact focusing
Lightweight and compact
Comfortable to carry
Clear view in any weather
Simple operation
CONS
Storage case could be better
---
What to look for in binoculars under $300
Choosing new binoculars always turns out to be a very delicate moment since there are many criteria to be taken into consideration, which are relatively technical. We therefore wanted to guide you in your research by providing you with all the advice that you need to find the best binoculars under 300 dollars.
So let's get started…
Magnification level
The first thing you must consider is the magnification level of your binoculars. Magnification indicates the first number in the description of the binoculars.
A zoom of 10x is generally recommended for frequent use on the move. It gives the impression of getting ten times closer to its target. For example, a fallow deer a kilometer away will suddenly seem like only 100 meters away. And that the same animal, which you will have spotted 100 meters away, you will be observed as if it were only 10 meters away from you.
While it would be tempting to focus on high numbers, you should know that the higher they are, the harder it is to avoid tremors when setting a specific point. It will therefore be necessary to use a tripod or fixed support, which is not always practical for a walk.
Lens diameter
The diameter of the objective lens is expressed in millimeters. Diameter is important because the higher it is, the greater the field of vision, and the more light it collects. And therefore more objects are visible.
The size of the diameter has big advantages, but you also have to consider the size of your binoculars. The larger the diameter, the larger the binoculars will be (both in weight and volume). So here you will have to make a reasonable compromise between what you want to observe and the size of your binoculars.
To summarize a little about magnification and the diameter, we should remember that the lower the magnification, the lighter there is (the more the object is visible), and the more the image is stable and pleasant to observe.
The higher the magnification, the closer the observed object is, but the less stable the image and the smaller the field of view. As for the diameter, the higher it is, the more bulky the binoculars are, but the more comfortable the image is to observe.
Exit pupil
The exit pupil corresponds to the point of light that we see when looking through the binoculars from a distance, that is to say when they are not glued to the eyes. The exit pupil is in fact the diameter of the objective image, expressed in millimeters.
If you want to know the size of the PS of a pair of binoculars, you just need to do this operation: This PS is related to the size of the pupil of your own eye. So for 10×50 binoculars, the PS is 5mm (50/10).
Type of construction
There are two types of construction available in the manufacture of binoculars:
The Porro Prism
The roof prism
The Porro prism is the most common assembly in the manufacture of binoculars. You can easily recognize this type of binoculars by their very distant objectives. This type of construction is very solid and gives the observed images a very good luminosity.
Roof prism binoculars are more expensive! They are equipped with more recent technology than the prisms of Porro. Their great advantage is that they are more waterproof, compact and lighter.
FAQs
Which binoculars are good for bird watching?
The best binoculars for bird watching are the Nikon 7577 MONARCH 5 10×42 binoculars. Indeed, these vision devices offer a high magnification in order to benefit from a better luminosity. The 10x magnification level will also allow you to get closer to birds. This model is perfectly suited for the terrestrial view and the observation of the sky. And with its wide viewing angle, you can easily observe moving birds. They are lightweight and portable with a weight of 1.35 lbs.
Which binoculars are suitable for hunting?
The Leupold BX-2 Alpine is the best choice for hunting. It is light and easy to store in their pouch, which is an advantage for transport. You can manage the sharpness of the view thanks to the small wheel located in the center of the binoculars to adapt to the distance of the observed element.
Can I use these binoculars for stargazing?
Although these binoculars are not specialized for astronomy, some models with larger objective lenses and higher magnification can provide satisfactory views of celestial objects, especially the moon and bright planets.
How to maintain a pair of binoculars properly?
By using the field view binoculars, it regularly catches different particles (dust, sand, pollen, hair, hairs, etc.), which can impair its proper functioning. Before discussing cleaning, the first good reflex to adopt is to put caps on the front and rear optics and to store the device in a dedicated bag so that it does not collect dust.
To remove abrasive particles, equip yourself with a cleaning kit.
Place your binoculars in good light. Use a pear and a brush to dust gently.
Hold the eyepieces down for more efficiency.
Check out our other articles on Binoculars:
Conclusion
The market of binoculars continues to impress with a diverse range of models offering outstanding performance, durability, and value.
We can undoubtedly say that Bushnell Engage binoculars are of very good quality thanks to their large diameter optics (42mm). You will be entitled to a clear image of good quality. You will be able to observe anything you like.
Vortex Optics Diamondback DB-215 binoculars are as stylish as they are efficient. You can use them for professional or amateur use. They are very easy to handle and ultra-robust.
The Steiner BluHorizons model is a sophisticated, high-quality pair of binoculars offering an ultra-bright and crisp field of view for professional or leisure use. They are inexpensive and easily transportable.
And finally, Nikon 7577 MONARCH 5 binoculars are inexpensive, offering very satisfactory and bright subject or landscape observation quality. The downside is the model has too many classic designs.