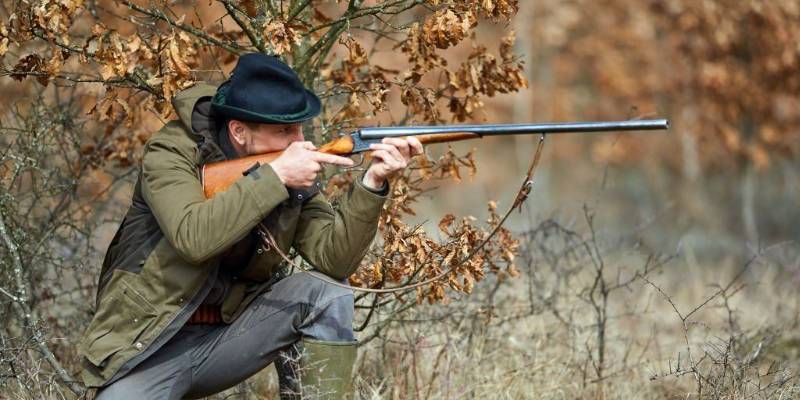 Pheasants, partridges, rabbits, ruffed grouse, woodcocks, migrants… There are a good number of small game that can be hunted. To go hunting, you must nevertheless prepare yourself physically and materially. Whether you are an expert or a beginner in small game hunting, you must have the right equipment.
However, be aware that this activity requires less equipment and preparation than big game hunting. What equipment should be preferred when hunting small games?
Camouflaged Hunting Gear and Clothing
Many clothes and footwear are specially designed for hunting. Like any other hunting party, the small game hunt requires the right attire. You can find out more by looking at online stores that offer hunting gear.
To find small game, enthusiasts must cross brambles, hawthorns, alders, etc. Therefore, it is necessary to favor a resistant and camouflaged garment with many pockets.
If the weather is nice, bring a hunting jacket equipped with chest straps and waist belt. The jacket acts as a backpack with shoulder straps that lighten the load on your shoulders. It comes in handy when you quickly raise your firearm. Indeed, you will be more comfortable, because the weight of the cartridges and the few catches obtained will not cause you any discomfort.
If it is cold, it is best to dress in a hunting coat. The coat must be robust and in the colors of the surrounding nature. Also favor models with a hunting bag, cartridge pockets, and two other chest pockets. Make sure the game backpack is accessible from either side. Use the chest pockets to store your small accessories (whistle, electronic collar controller, compass, etc.).
Ideally, walking boots for hunting should be made of rubber for flexibility and strength. Also, don't forget to wear a bib or vest with fluorescent or orange stripes. Top it all off with camouflage pants.
Firearms Suitable for Hunting
Hunting small games requires the use of a shotgun. Depending on your needs and the location of the barrel, you have the choice between several types of rifles:
Juxtaposed
Superimposed
Semi-automatic
Drilling
In the case of a semi-automatic rifle, you can insert two or even three cartridges. But two cartridges are enough.
Regarding the choice of cartridges, it depends on the type of small game you are going to hunt. The lead shots are in fact classified by number. The smaller the reference, the larger the lead size.
The calibers used in small game hunting are 12, 16 or 20 calibers. Ask the gunsmith for advice on finding the right rifle, the one that will match your shooting skills.
Various Useful Accessories
Ear protection and goggles: As there will be noise during the shots, protect your ears with ear protection headphones. Also wear protective goggles or hunting glasses.
Transport box: Put your catches in a special box dedicated to the transport of the game.
Communicating device: Bring with your accessories to communicate and locate yourself. For example, use a walkie-talkie and a compass. You can also bring a hunting camera to film and monitor the scene.
A well-sharpened hunting knife: Evisceration is a crucial step that is sometimes difficult if you are not experienced enough, but even more so when the knife does not cooperate. Make sure you bring the right tools.
Gloves and plastic zipper bags: These will allow you to minimize the risk of contamination and soiling and the bags will be used to immediately deposit the pieces of meat to be preserved.
Binoculars: Your firearm's telescope is not made for observing nature. Do you see moving in the distance? Use a good pair of hunting binoculars!
A rangefinder: The rangefinder will allow you to gauge your distances and help you make accurate shots at any distance.
Conclusion
Small game hunting remains a magnificent gateway for those who want to learn about this practice. It requires very little equipment and a minimum of preparation. It's up to you. You can now go hunting in complete safety thanks to our hunting accessories guide.